Online Music Lessons & Dance Classes - Learn Virtually Anywhere!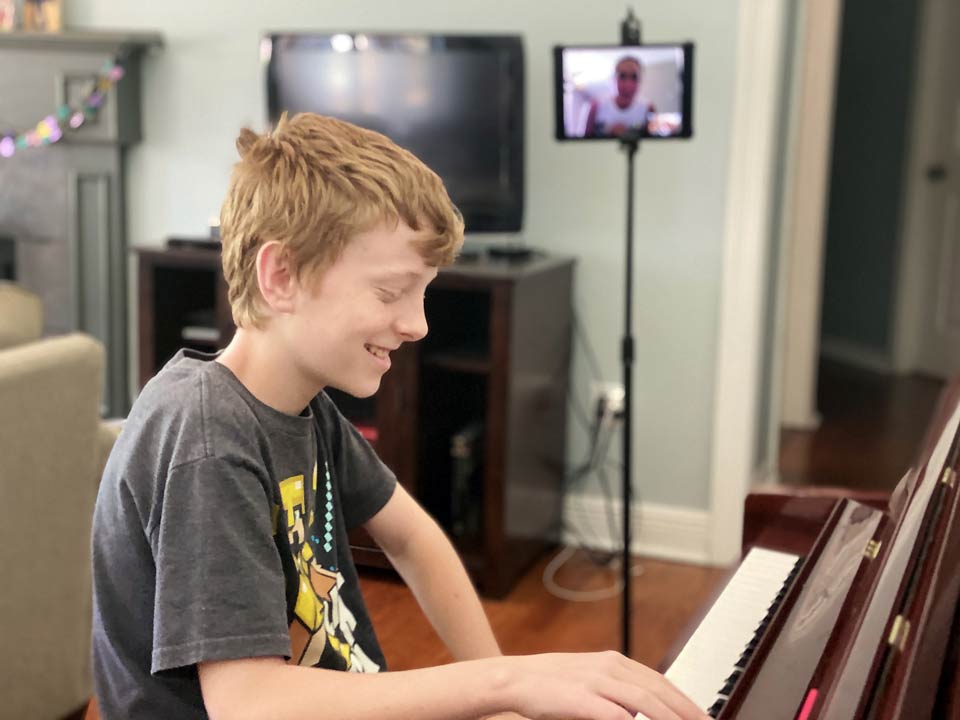 It's hard to beat the convenience that technology affords all of us these days! When choosing an online lessons provider, however, it's important to understand what you're signing up for and exactly what you are getting!
The most common difference with online instruction providers is some are held LIVE in real time with your teacher, many are not. At LAAPA, all of our online music and dance programs are held live with your teacher. Each class is completely customized to the needs and interests of the student - just as if you were here at our physical campus!
The majority of advertisements for online lessons are in fact courses that are nothing more than pre-recorded tutorials. You will not be able to directly interact live with the instructor and ask questions when you need to. In our opinion, if you're just looking for lessons that are pre-recorded tutorials, you can usually find that for free on YouTube! Why pay for something that many expert teachers have already posted for free? Check out our YouTube channel and Blog here on this page for lots of Lagniappe (a Southern term for "a little something extra") Lessons!
For most students, we believe having a dedicated professional available to guide you along your adventure offers the most effective learning experience. Having a live coach who can customize each lesson based on your goals, also means each lesson will be much more entertaining and enjoyable. If, for example, you're interested in a certain dance or music style, he/she can instantly provide some live demonstrations and perhaps bypass hours of information that you may have had to sit through in a video lesson. This obviously saves you lots of time, and you'll be able to develop your skills much quicker!
One more thing to consider is that as we are a brick and mortar school as well, many times our online students occasionally find themselves here in the New Orleans, LA area and enjoy stopping by to take their lesson in person! Just let us know if you ever plan on being in the area, and it's always fun to have our online students stop by! We can also give you some great restaurant and live music tips too!