Bass Lessons (ages 8 - adult)
A wise pianist once said, "I realized a long time ago that my chords don't work without a good bass player!" In practice, the bass serves as a musical pillar that supports every other instrument. Bass instruction begins at age 8 at LAAPA due to the general size of the instruments. Weekly lessons are offered in either 30, 45, or 60 minutes private sessions. Our bass instructors specialize in teaching electric bass, acoustic bass guitar, as well as upright/double bass.
What Happens at Your First Lesson?
During your first lesson, you'll meet your teacher, learn about the parts of the bass, how to hold the instrument, tune it properly and discuss the kinds of music you like to play and want to become proficient in. Whether you're interested in learning how to play a Jaco Pastorius fretless bass solo or wish to join a symphonic/chamber music ensemble as a section bassist, our faculty members have years of experience in all genres of music and will customize a lesson plan for you!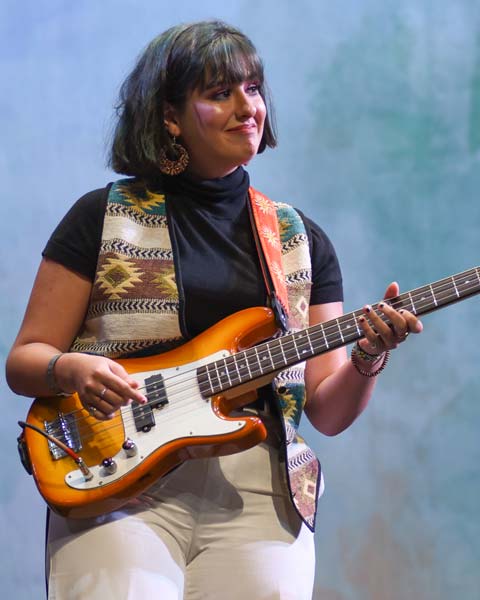 Learning Methods - Playing by Ear vs Reading Notation?
Music theory and understanding the fundamentals of how your instrument works is a key part of becoming a well rounded bass player. LAAPA strongly recommends that all bass students be open to learning all that our teachers have to offer to you in terms of your instrument including theory; however, our instructors will not force you into something you're not interested in.

Some students just want to learn to play basic groove loops, others their favorite solos, and others double stops, triple stops, etc. Some students prefer to learn exclusively by ear. That's perfectly fine as many of the best musicians played only by listening to other musicians, hearing the music in their heads and then translating it onto their instruments. Your teacher will be sure to incorporate ear training exercises to further strengthen your ears. Other students have the desire to become excellent readers of both traditional and tab notations. First call studio musicians must be able to read anything thrown at them, and your teacher is happy to dedicate a part of each lesson with sightreading to build these skills. Whatever your goals are, we'll be sure that we are working to accomplish them!
Concerts & Performance Opportunities
Bass players are in demand! Once you have mastered some basic concepts (i.e. chord roots, basic rhythms), we encourage you to join one of our various bands and ensembles! Some of our groups include: String Ensemble (upright bass), Rock/Pop Ensemble, Jazz Ensemble. Our groups play at various events throughout the year as well as at our Christmas and Spring Concerts held in professional auditoriums. Our bass students are also welcome to play solos or duets (with another students or your teacher) for our concerts as well should you not be interested in joining a group right away.