Cello Lessons (ages 6 - adult)
From hauntingly beautiful melodies to vigorous bass ostinatos, the cello can do it all and is perhaps the most versatile instrument in the string family due to its range. Students may choose from a 30, 45, or 60 minute private lessons once each week.
What Happens at Your First Lesson?
During your first lesson, you'll meet your teacher, learn about the parts of the cello, how to comfortably position and play the instrument, etc. As most cellists play their instruments while seated, correct posture is also an essential initial topic of discussion along with properly tuning the instrument (in 5ths like the violin and viola). Your teacher will also ask you what kinds of music you like to listen to and what your goals are for your classes so that he/she can create a lesson plan tailored to your needs and interests.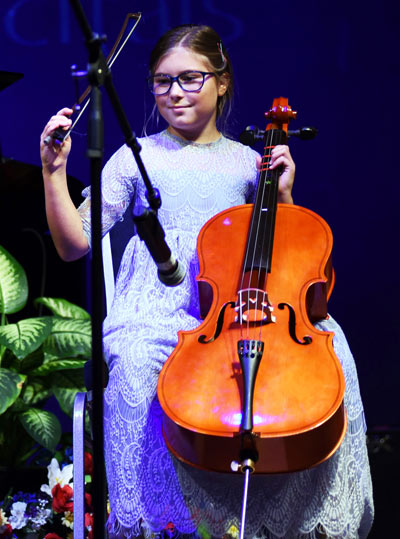 Learning Methods - Suzuki, Folk/Traditional, and More
At LAAPA, our string faculty use a variety of curricula - all of which have strengths and weaknesses. By using them in tandem, we are able to create a comprehensive, pedagogical approach to learning the cello.
The Suzuki books, for example, are fantastic resources for mostly classical repertoire, however they are not a sufficient resource for music theory or note reading for beginners. For those students seeking a well-rounded music education, we generally recommend a variety of music theory books as well as flashcards to supplement. All students enrolled in private lessons also have the option to attend our free, weekly music theory classes as well.
Watch some of our cello students perform below!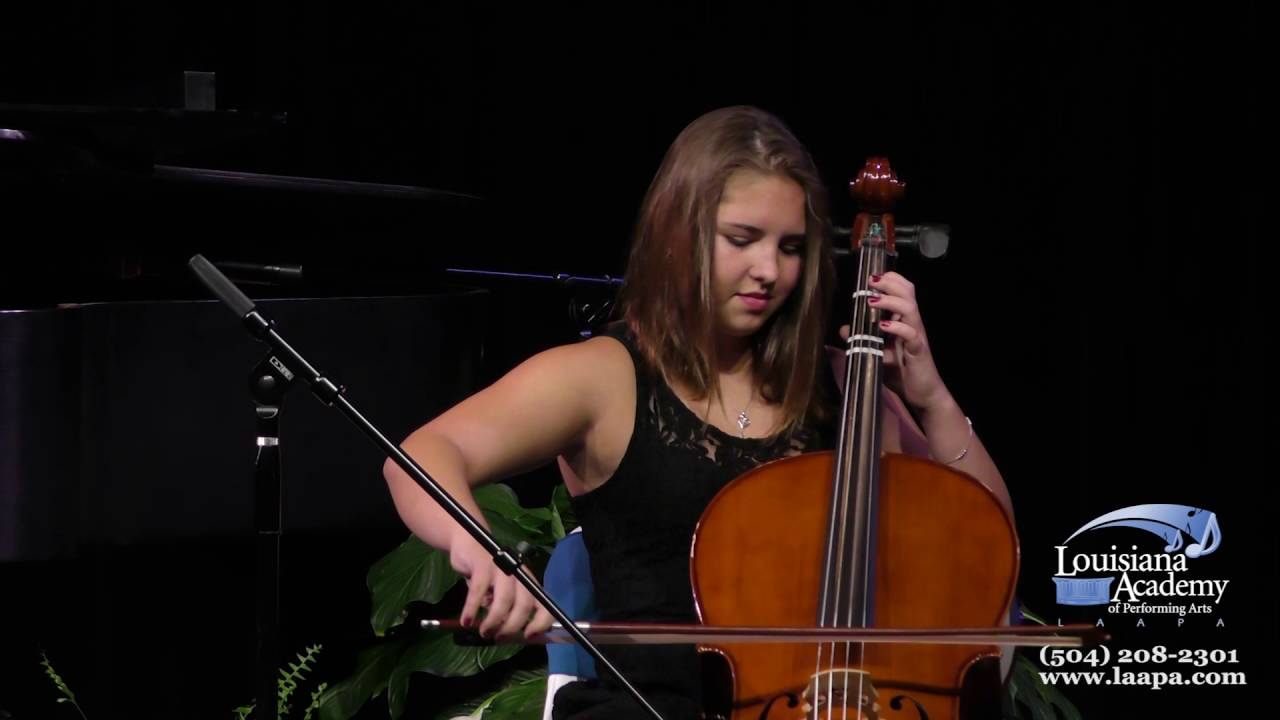 Some students may only interested in learning by ear and others may only be interested in folk, jazz, or popular music. Our teachers from our Covington, Harahan, and Mandeville music school are well versed in a variety of styles and music and strive to create a well balanced lesson each week incorporating warm-ups, technique, and most importantly, your favorite songs/styles.
Concerts & Performance Opportunities
All of our students have the option to perform in our recitals held each June and December as well as LAAPAFEST, our annual music festival for students. Once certain fundamentals have been achieved, student cellists may also join our String Ensemble or even our Jazz/Rock ensembles!