Five Ways Dance Classes Impact Personal Development in Kids, Teens, and Adults
- contributed by Mrs. Mary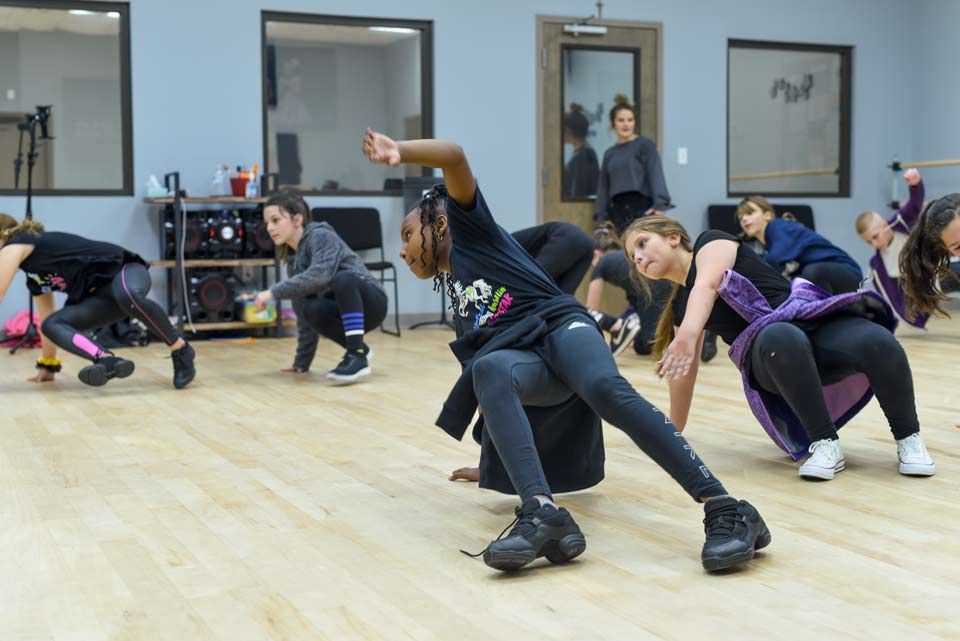 Dancing is so much more than the costumes, glitz and glam. Dance lessons offer a multitude of benefits for students of all ages, from toddler to adult. Along with increasing coordination, musicality, and flexibility, which are some of the things dance is most known for, here is a list of five ways attending a dance school can improve a student's quality of life and help them become more successful in the future.
Dance makes you healthier
Dance is a low-impact aerobic activity that promotes good posture and balance while making you stronger and more flexible. Dance not only strengthens your muscles and bones, it also improves lung and heart health, coordination and agility. Dancing has also been shown to increases mental health by reducing depression, anxiety, and stress and boosting self-esteem, body image, coping ability, and overall sense of well-being, with the benefits lasting over time. Creative movement within a class offers a structured outlet for students for physical release while gaining awareness and appreciation of oneself and others.
Dancing makes you Smarter
A 21-year study led by the Albert Einstein College of Medicine in New York City, and published in the New England Journal of Medicine proved the dance had a significant beneficial effect on mental acuity and greatly reduced the risk of dementia, including Alzheimer's disease. Dance reduced risk of dementia by 76%, which was far more successful than any other physical and cognitive recreational activities studied, such as reading (only 35%), bicycling and swimming (0%), Doing crossword puzzles at least four days a week (47%), and playing golf (0%). This is due to the fact that dance is an activity that requires split-second rapid-fire decision making. Dancing integrates several brain functions at once, kinesthetic, rational, musical, and emotional, which increases your neural connectivity, making you more intelligent.
Learning to dance with a group helps students understand the value of cooperation and team work
In dance classes, students are taught how to work together as a team towards a common goal. Children learn to communicate ideas to others through the real and immediate mode of body movement while quickly learning to work within diverse personalities in a group dynamic. Dance students have an understanding that their class is counting on them during each performance, and that no one looks good on stage unless everyone looks good. But they are also never alone. If they fall, they will always have their team to help them back up. With this understanding comes a strong bond between classmates in and outside of the classroom that will stay with them for a lifetime.
Dance Lessons improve creativity and expression
To the young child, verbal language and movement are intertwined. This movement expression does not cease when a child develops language. The road to literacy involves the translation of movement expression and communication into words. Dance helps children learn to express their thoughts, ideas and feelings in new and creative ways. It also helps them explore the abstract and pushes them think outside of the box, which is a skill that will help them throughout their adult life.
Dance classes teach the value of hard work and perseverance
Dance requires hours of classes, rehearsals, and training, but showing up is only part of it. Through their training, dancers are taught to give 100% and are infused with a drive to perform every movement to the best of one's abilities. Dancers are tough athletes, but unlike other sports where students are competing against other teams, dancers are competing with themselves, pushing themselves to work hard and to reach the next level. Well trained dance students know that if they want to move up to the next level, go en pointe, or get a leading role in a performance, they need to put in the hours and hard work. With this training, dancers will then enter society with the ability to maintain the uncompromising high standards nurtured during their dance training, helping them become more successful in their future endeavors.
More Posts from our Blog:
Directions to us from various points of interest in Mandeville:
VIRTUAL CAMPUS TOUR