Musical Theatre Classes (ages 7-adult)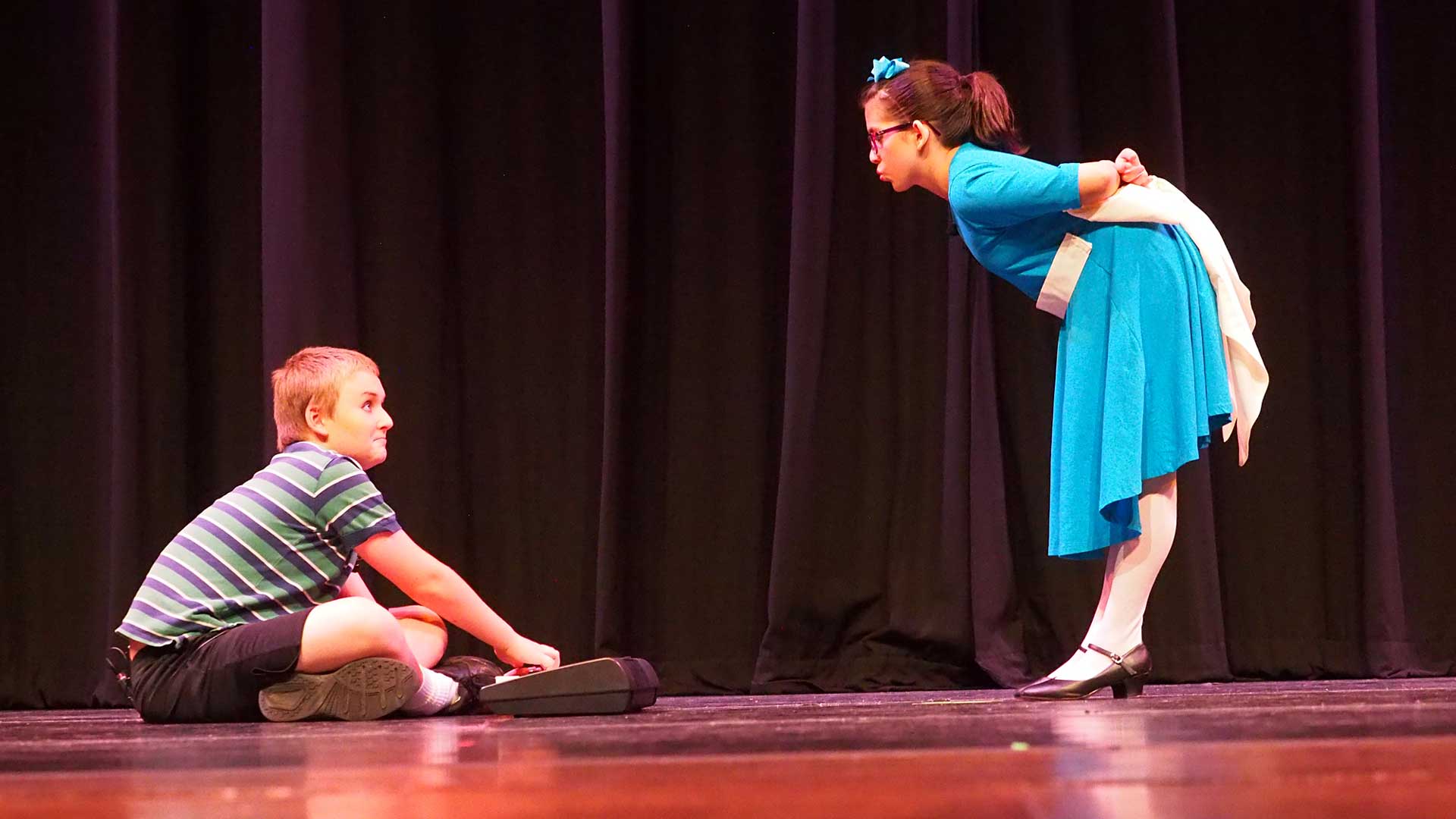 About the Musical Theatre Program
Musical Theatre classes at LAAPA are offered at the Mandeville School of Music & Dance, and River Ridge School of Music & Dance campuses. Level I classes are held for students ages 7-10 and Level II are held for students ages 11-18.

Musical Theatre Teachers
In our program, students have the unique opportunity to study with not one but two instructors each week! All of our classes are taught by a vocal/music instructor as well as a dance instructor. Students receive 30 minutes of music instruction and 45 minutes of dance instruction weekly with industry professionals.

What Happens During Musical Theater Classes
Students will explore a variety of broadway style showtunes both contemporary as well as classics. The curriculum combines jazz technique with other varieties to create a "Broadway" style of dance. Classes include vocal warm ups, vocal technique, singing melodies, singing harmonies in a group, games, center floor work and combinations that combine some acting with dance. Students will explore creativity and use their imaginations to create expressive performance art as well as learning basic dance and vocal techniques and harmonization.

Individual Attention & Small Class Sizes
The majority of our musical theatre classes have an enrollment of 10 students or less to ensure that each student receives the maximum amount of individual attention possible from both their music and dance teachers. This class structure has afforded many of our students to be regularly cast as leads and/or hold substantial roles in various productions in their school drama club and/or within local theatre and other performing arts productions.

Performance Opportunities
Students have several performance opportunities each year with on-campus showcases for parents/friends as well as our larger shows in local theatres each December and June. In addition to performing as a group during our on-campus showcases, students are additionally invited to prepare vocal solos as well. All students are miced during performances so that they can be properly heard as a group. Students in our Level II classes and up are individually miced during performances! Performances are also always recorded live in our on-campus recording studio or at the venue. After the performance, students are able to listen back to their performance, evaluate, hear their mistakes and tweak their parts for an even stronger performance in the next show!
Watch our musical theatre students perform "Stick to the Status Quo" from High School Musical in a recent on-campus showcase!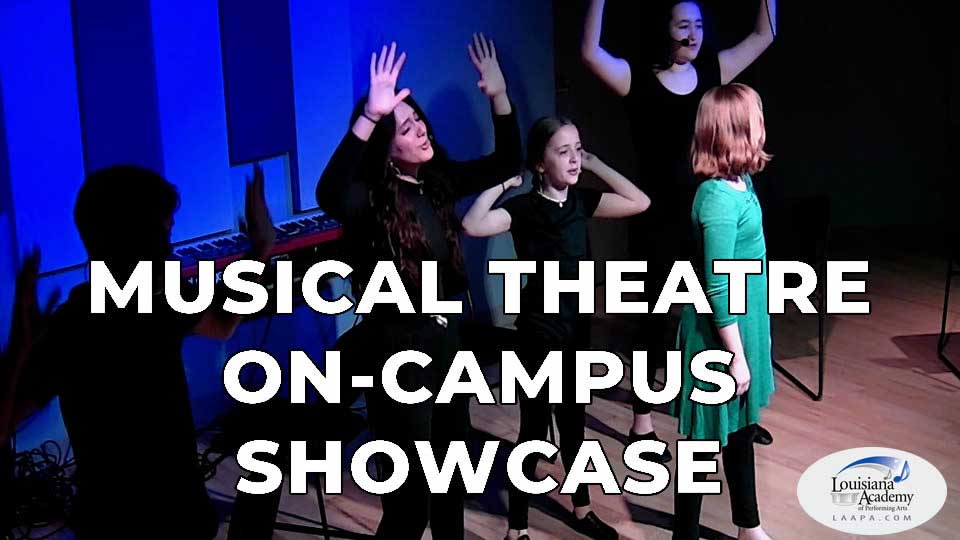 Performance of "I Just Wanna Swim" from the LAAPA original Musical, "The Night Before New Year's"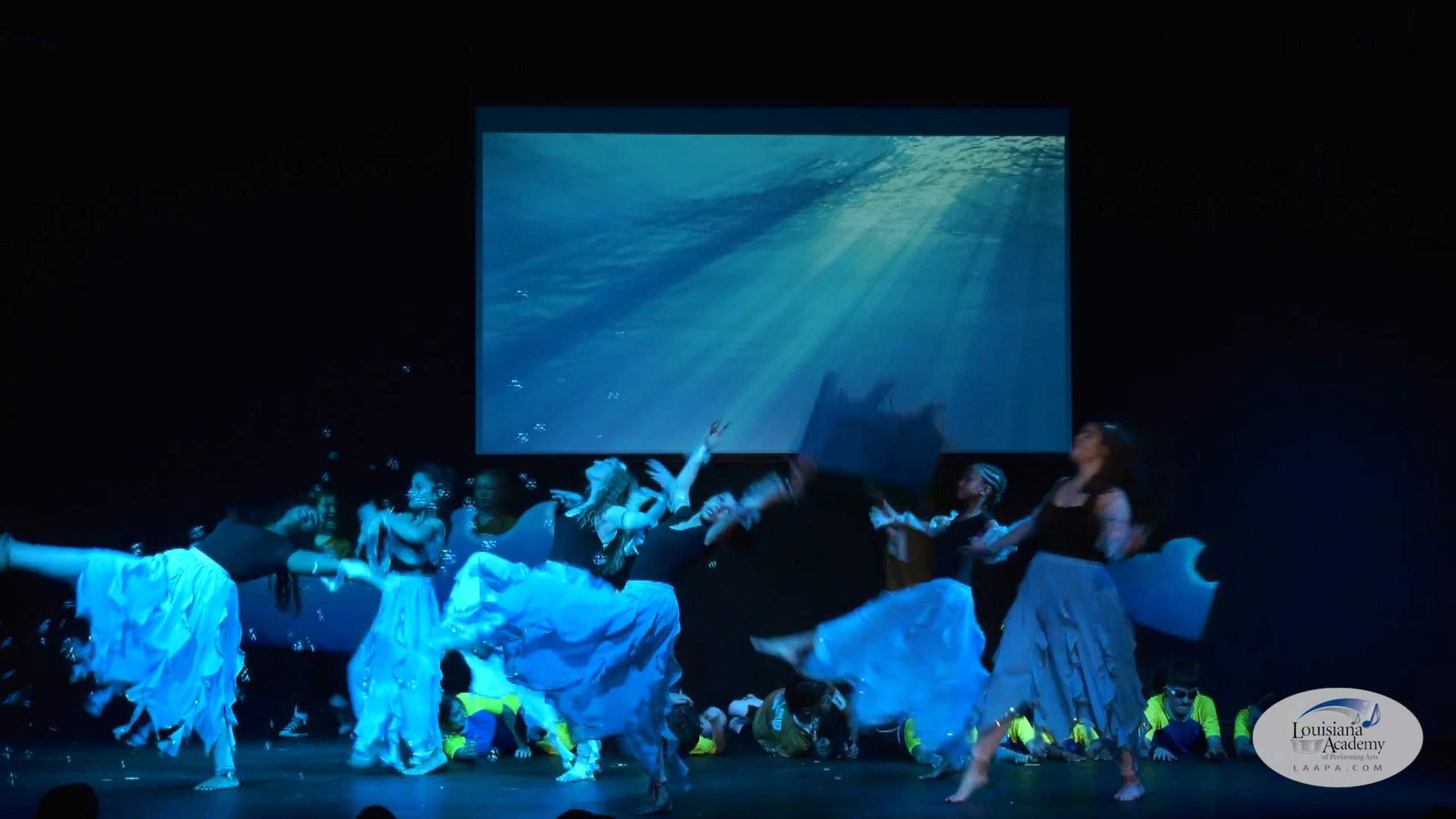 Registration for Musical Theatre Classes:
Musical Theater students who are are welcome to enroll at any time during the year with the exception of June due to recital preparation. During the month of June we are happy to pre-register you for the next session!
Auditioning for a role at school or a local theatre? Check out this in-depth seminar by our faculty on preparing for your next audition!