Violin, Viola, Fiddle Lessons (ages 5-adult)
About the Violin & String Program
Violin Lessons are available for students ages 4-adult. Viola Lessons are offered for students ages 8-adult. There is some flexibility in minimum age requirements for viola depending on the physical size of the student.
All programs are offered for 30, 45, or 60 minutes each week as private or semi-private instruction. For beginning students, we use a combination of the Suzuki and other traditional methods such as Songs for Little Players and All for Strings. However, we also teach students interested in learning to play the fiddle, country, bluegrass, or even Irish jigs and jazz.

Parents of children ages 4-7 are strongly encouraged to attend the lessons with the child as the success of the Suzuki method requires the parent of the young beginner to be a part of the early learning process. Instruction is available at the beginning, intermediate, and advanced levels and in a variety of styles such as classical, country/fiddle, jazz, celtic, etc.


Best Violin Lessons for Kids/Teens/Adults
At the Louisiana Academy of Performing Arts, we take great pride in being the premier destination for the best violin and string lessons. What sets LAAPA's violin lessons apart is our unwavering focus on personalized instruction and lesson planning. We recognize that every student is unique in how they learn and process information, and our violin instructors tailor their guidance and lesson plans based on the responsiveness and progress of the student in each lesson. From mastering the fundamentals to exploring advanced techniques, our comprehensive curriculum ensures that both kids and adults not only learn to play the violin with skill and precision but also develop a profound appreciation for the beauty and artistry of the instrument.
What Happens at Your First Lesson?
At your first lesson, you'll learn a lot about posture, how to hold the violin, the difference between rest position, performance position, the names of each part of the violin - sometimes they have funny names like "the frog" (part of the bow where the thumb rests), how to apply rosin to your bow, and the names of the 4 strings. Older students will also learn how to properly tune and care for their instrument. All students will work on learning up bow and down bow strokes on each of the four open strings creating their first tones!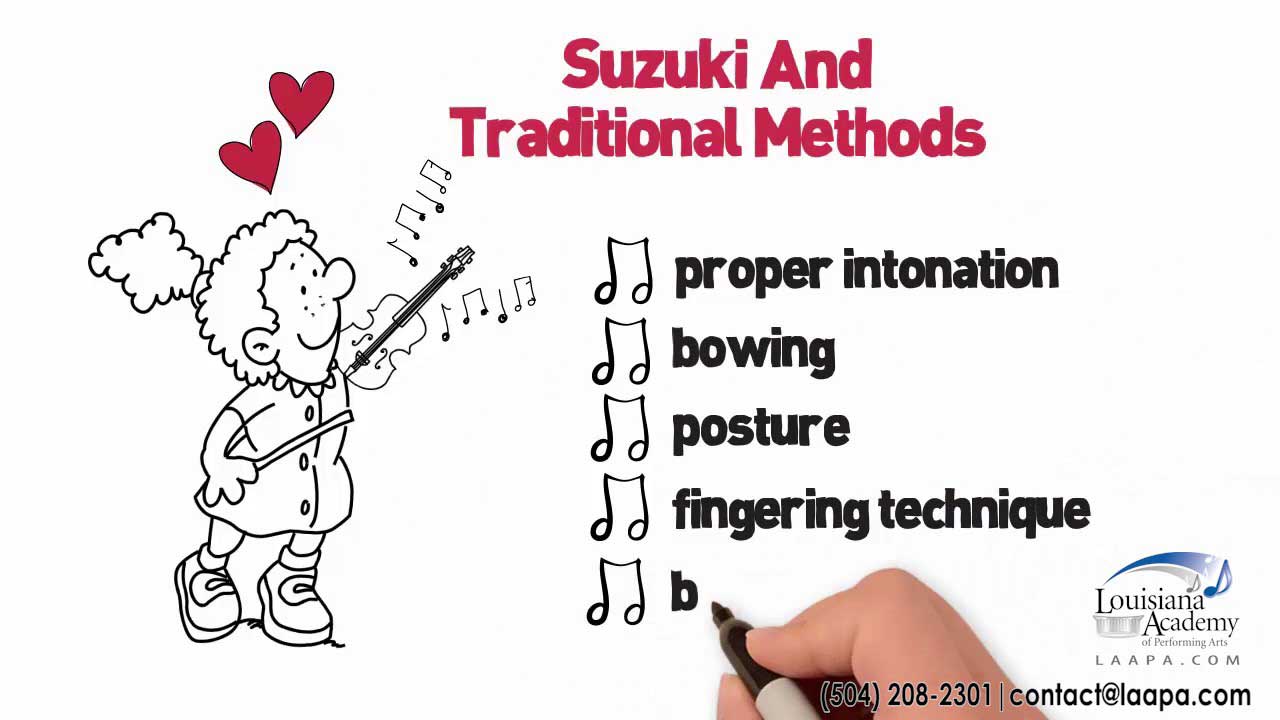 All Inclusive Music Theory Program
When you enroll in lessons at Laapa, you have additional access to our weekly music theory classes that meet once each week for 45 minutes. This class is included in your tuition so there are no additional fees required for current violin and music students. Our students are not required to attend the music theory classes, but they are certainly an excellent supplement to the private lessons.

About our Violin Teachers
In addition to being top rated educators, our violin teachers at the Louisiana Academy of Performing Arts are also active performers and perform locally with groups such as the Louisiana Philharmonic Orchestra and the Gulf Coast Symphony Orchestra and come to us from all over the world. Our string faculty thus bring to LAAPA a thorough knowledge of best practices in string pedagogy and performance within a broad range genres.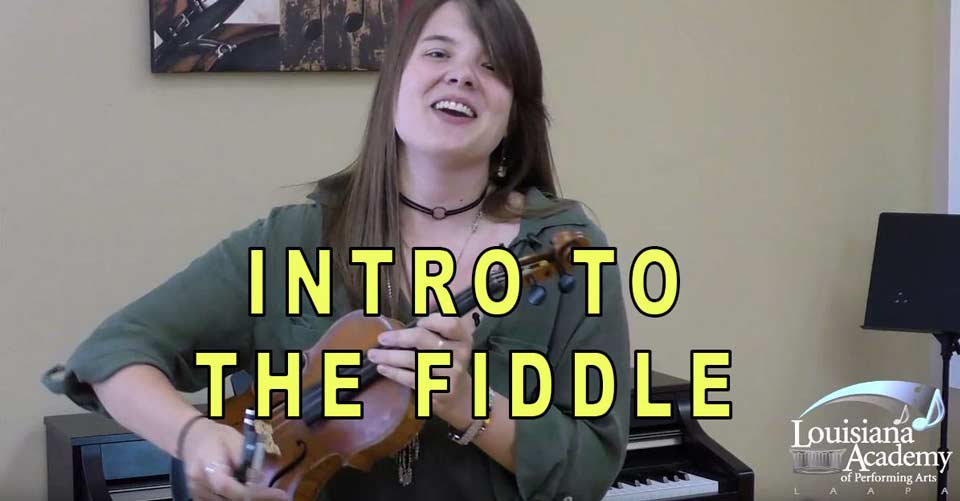 Concerts & Performance Opportunities
As in all of our programs, our violin students have several opportunities to perform each year. Each December and June, we hold our recitals at several professional theatres in the area which include Nunemaker Auditorium, on the campus of Loyola University New Orleans, Victory Fellowship and St. Martin's in Metairie, and Fuhrmann Auditorium in Covington.

Frequently Asked Questions
"What kind of violin should I/we purchase to get started?"
We recommend either renting a violin from the Academy or a local retailer with a "trade-up" program when first starting lessons. There are many different sized violins that children will quickly outgrow while they are in lessons so it does not usually make financial sense to purchase a new instrument until students are in their late teens. If you choose to purchase an instrument online, be sure to remember that it will most likely need a complete setup upon arrival. Setup is nearly the most important aspect for ease of playing.
"How do I tune my violin?"
The violin is tuned as follows: "G" - the lowest and thickest string, "D" - the next string to the right, "A" - the next string to the right of "D", and "E", the thinnest and right most string. To help you tune your violin, we recommend either purchasing a tuner or there are a plethora of free apps for the iPhone and Android. Our favorite is the PanoTuner.