Toddler Dance Classes (ages 1.5 - 4)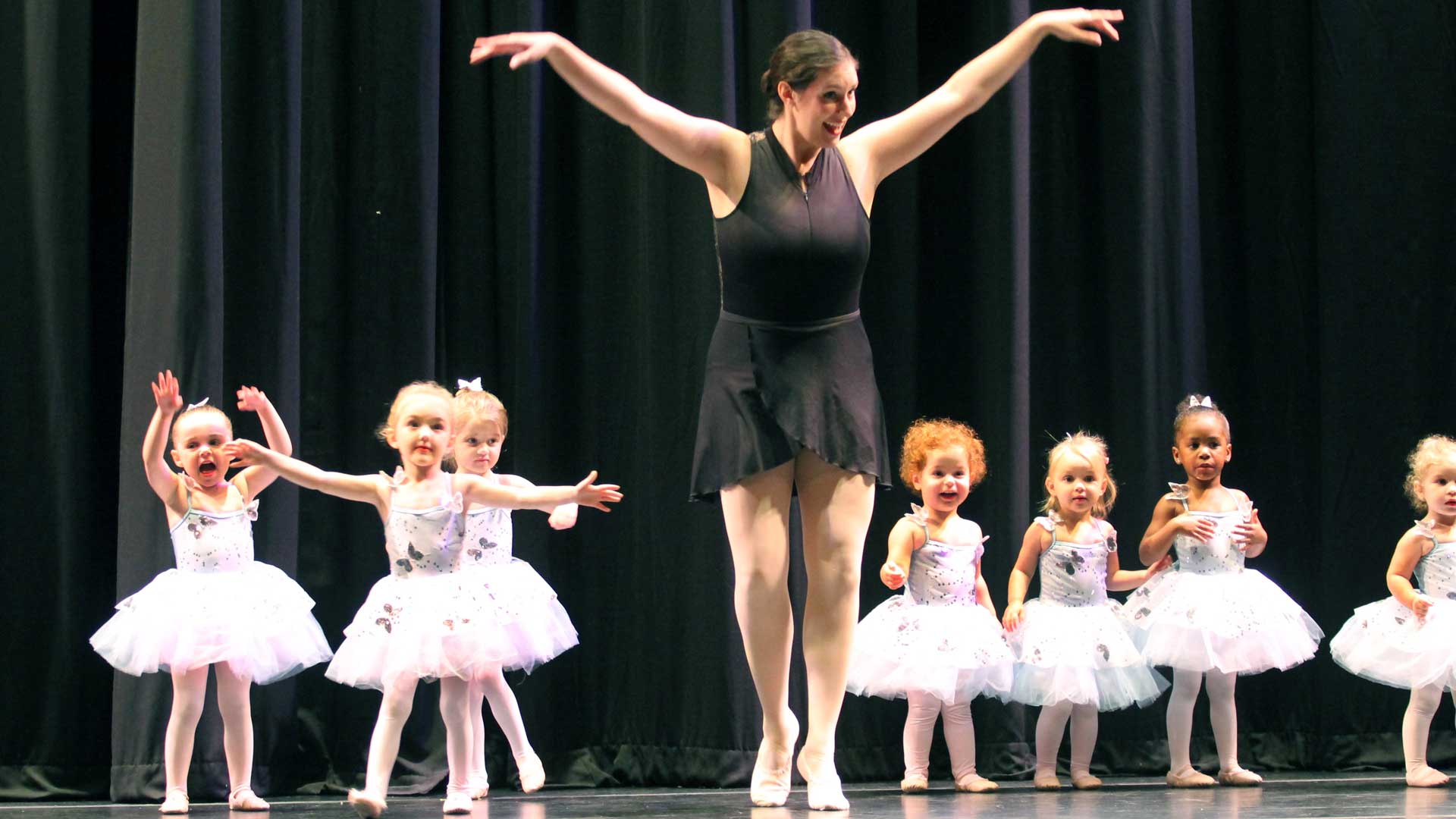 About the Preschool Dance Program
Parent & Tot is a class tailored to our tiny dancers and their parents. This class emphasizes the creative art of dance while providing an exciting new learning environment. In this class we begin to teach our tiny dancers fundamentals of dance such as learning the parts of their body, musicality, body positions, how to wait in line, and imagination. We do this through parent participation and incorporating the use of props, activities and games designed to introduce dance and movement. Skills learned and carried beyond the dance classes include communication skills, class etiquette, memory development, creativity and social involvement. Parents should be dressed comfortably in loose fitting clothing and bare or socked feet. Parent interaction is a fun approach to ensure student participation and skill attainment. The involvement of the parent is to help the student form a love for dance, feel comfortable around the instructor and classmates, while also learning the basics of dance so they can continue to be a part of their dancer's journey through our program.
Watch an interview with a parent & Tot student!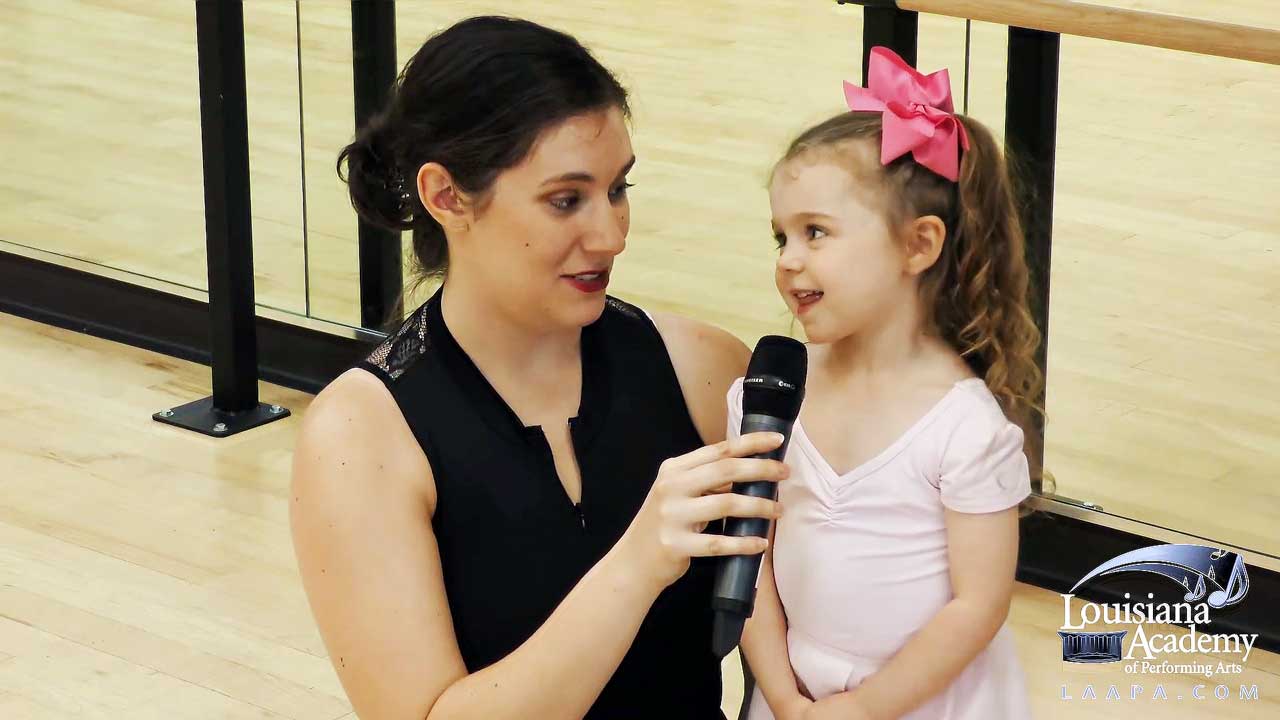 Registration for Toddler Dance Classes:
Parent & Tot students who are brand new to dance are welcome to enroll at any time during the year with the exception of June due to recital preparation. During the month of June we are happy to pre-register you for the next session.