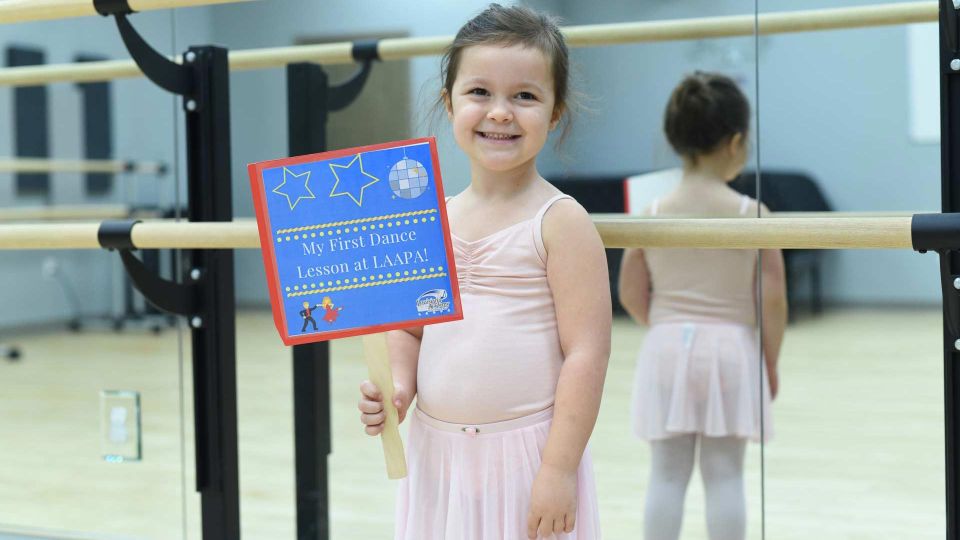 What is the best age to start in dance classes?
At Laapa, we teach dance classes to students ages 18 months-adult. At 18 months, children begin their dance studies in our parent & tot classes. Our pre-ballet and pre-hip hop/acro classes begin as young as 4 years old, so our students can gain the necessary flexibility and body control. Once our students reach the age of 7, they are ready for any of our Level I classes. Because ballet is the foundation of all other dance styles, Ballet I is the most popular level I dance class that we offer for ages 7-up. However students may enroll in Hip Hop/Jazz I or Contemporary/Modern I as well! We also welcome older beginners and work with each student at their specific level making all of our classes fully inclusive and tailored to your child's needs.
What Are Some of the Benefits of Taking Dance Classes?
Dance classes and lessons help students of all ages in a variety of ways. We encourage you to read our recent article on "Five Ways Dance Classes Impact Personal Development in Kids, Teens, and Adults."
Do I need to audition to get started?
There are no dance auditions required to enroll in classes as we are a non-competitive dance studio. Our entire focus is on education! Class placement and promotions are at the discretion of our instructors and the department of dance chair. We want to ensure each child is receiving the most out of their class experience and that their class is a perfect fit for them.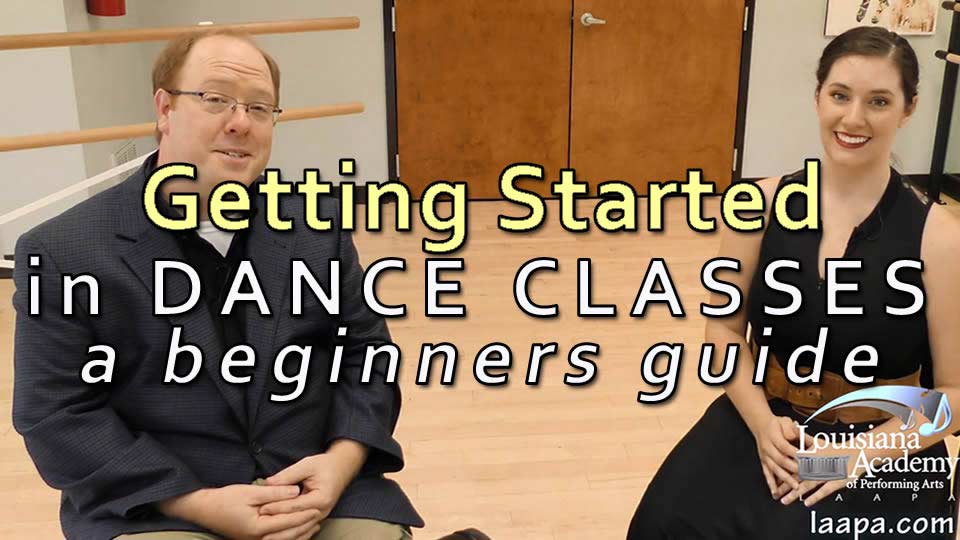 Class Formats - When should I consider private lessons? Do you offer private lessons?
The majority of our dance classes are in traditional group format and we prefer all of our youth dancers to take at least 1 group class a week. This is to help our program maintain a family atmosphere and to help our dancers with socialization, accountability, motivation and team-work. Weekly group classes increase as dancers get older to help their physical strength, technique, and repertoire grow with them. If a student finds that he/she wants to go deeper with a particular dance style, or wishes to excel at a more pre-professional level, we recommend that they add a weekly private lesson to their regular group classes. Private lessons are the perfect choice for older students who are beginners yet wish to prepare for an upper level class in their age range, but may lack the prerequisites and/or just need a bit of catching up. Many adult students elect to enroll in private dance classes with us simply due to their busy schedules that preclude attendance in our adult dance classes.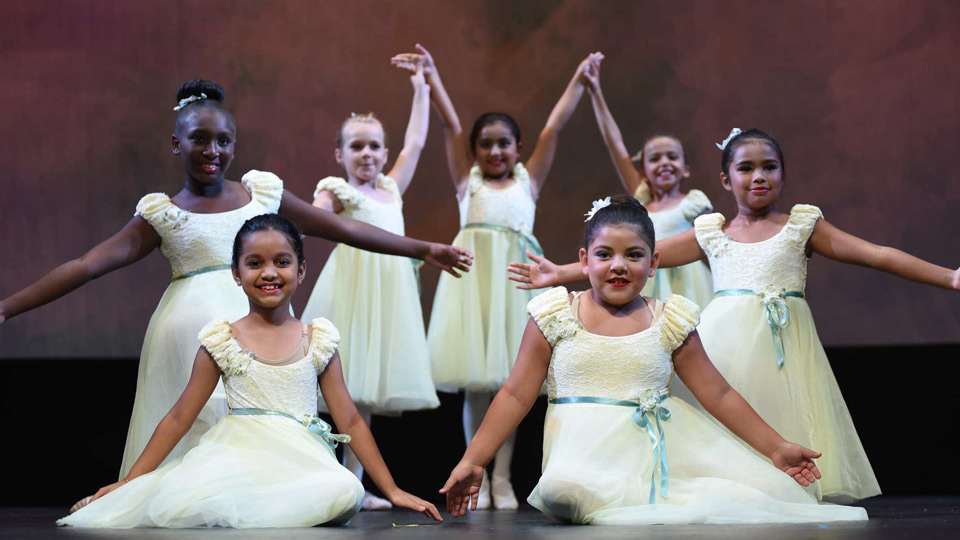 What Performance Opportunities do you Offer?
Unlike other studios who only offer one recital a year, we offer two big performances: our recital in June and our Christmas show in December.
For the June recital, our students perform original choreography with their individual classes. Dances are taught and practiced during the normal class times, so there are no outside rehearsals until the weekend of the performance. This performance is open to all dance students.
Our Christmas show provides a unique opportunity for our dancers allowing them to audition for a variety of available soloist/character roles thus gaining valuable group audition experience. All students who audition will receive a role. This performance is outside of classes and there will be separate weekly rehearsals scheduled. Students must be at least five years old to audition.
Are Dance Recitals and/or Competitions Mandatory?
Stage performance is a vital part of a dancer's training; therefore, in our dance program we strongly encourage participation in our June recital and Christmas show. This not only helps the student grow as an individual, but it helps the class grow as a team. Performing on stage is a wonderful opportunity for personal growth of the student in many ways; however, if students are not able to participate in our performances due to traveling or missing the deadline, they are still able to fully participate in the class.
As we are an education focused dance school, our parents do not need to be concerned with competition schedules which require students and parents to regularly travel out of state several weekends of the year. Our focus within the dance program at LAAPA is exclusively on the education of students in a fun and low pressure environment.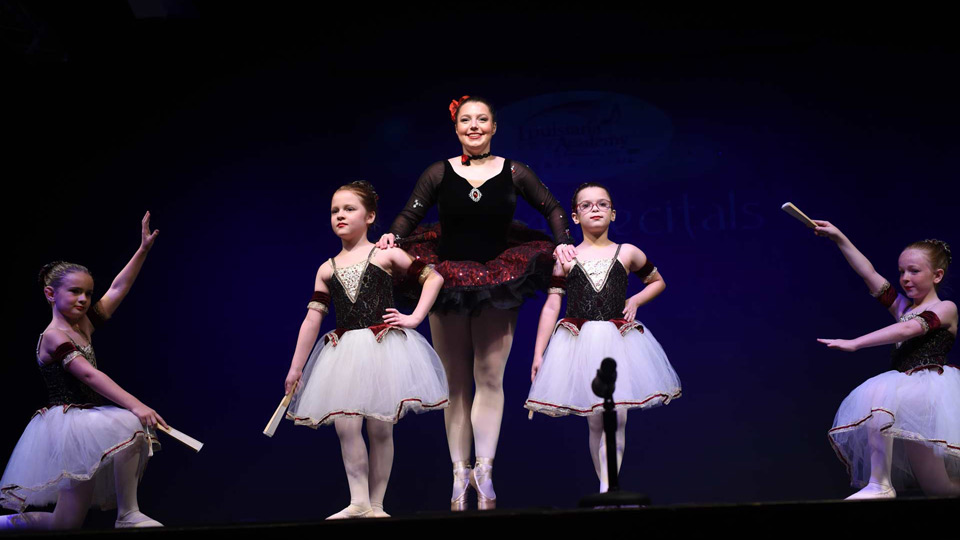 What Kind of Dance Floor is Best? What Do You Use?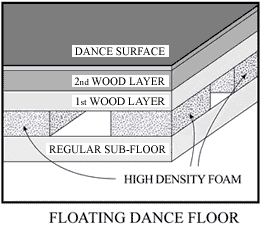 Flooring in dance studios varies heavily and every school tends to have a different preference. Some prefer marley floors, some prefer hardwood, others laminate. Due to the physical nature of dance, it is important to ensure that the studio you choose holds classes on a professional floating dance floor. Floating floors, whether they be hardwood or Marley use special subflooring with foam to allow the floor to absorb much of the shock that would otherwise be absorbed by the feet, knees, and lower body of the dancer. Floating floors allow dancers to dance longer and provide a safe environment for classes. Our studios use a custom built maple real hardwood floating dance floor.
What are Appropriate Class Sizes?
One of the most frustrating things when getting started in dance can be the enormous class sizes with low teacher-student interaction. The fewer the number of students in a class, the more individual attention each student receives. At LAAPA, our school limits each class to a maximum of 15 students. This ensures that each student receives the attention he/she deserves which in turn means they learn more and enjoy the classes more!
What are the Qualifications of the Dance Instructors?
When choosing a dance studio in New Orleans, Mandeville, Metairie, Kenner, River Ridge, and Harahan, prospective parents and students should know that the education level of the faculty teaching the classes varies greatly from studio to studio. Some studios hire high school students who have graduated from a particular studio's certificate program, others only hire college educated, University-Trained professionals, others hire anywhere in between. Beginning level classes especially are subject to less qualified educators in some studios. At Laapa, all of our classes (including beginning dance classes) are taught by our faculty. All of our dance faculty at LAAPA have either a University degree in Dance, Theatre, etc. or equivalent professional experience working with some of the top names in the dance industry.

Who Do I Contact for Customer Service?
At LAAPA, we have a full time administrative team available to assist you with any questions regarding your classes such as enrollment, scheduling changes, merchandise, etc. Unlike other local studios, we also have a full time Chair of our Dance Department who oversees the entire program and is available to speak with you at anytime regarding progress, future class promotions, concerns, etc. We encourage open communication with our administrative team at all times so that we are all able to stay on the same page! Because of our wonderful administrative team, this frees up our dance teachers to focus 100% on teaching classes each week.

Get More information on our Dance Schools Near You in the Greater New Orleans area!