As a piano student at the River Ridge School of Music & Dance in the 1980's and early 1990's I realized what a gift it was to learn an instrument. I wouldn't be where I am today without music lessons and to have the special experiences as a student at this school. These positive experiences became such an important part of me that I felt that I had to share my experience with my own daughter. My daughter Sarah loves to sing. So, I enrolled her in summer music camp four years ago and she had such fun that she wanted to take voice lessons. We were so fortunate to get Ms. Katarina as her teacher because she encourages her students to learn what inspires them to be creative and to not be afraid to perform and love to sing and play. Your child has the ability to be an excellent musical talent but it's rare to have a teacher and an institution like River Ridge Music School to foster that ability.
Ben A. ~ New Orleans, LA
parent
Our daughter loves her ballet class at the River Ridge School of Music and Dance (6-9 yr olds)! Perfect environment for our shy daughter, she has taken to Ms. Mary, her instructor, and blossomed as a little ballerina. Best classes in the New Orleans area, would highly recommend for anybody.
Jaime G. ~ Metairie, LA
parent
EXCELLENT ACADEMY!!!! My daughter attended NOCCA in New Orleans for one year, but found the commute every day along with her studies was too much. So, we had to look very hard to try and find a music school that could compare to NOCCA and this music school fit perfectly and more! Our daughter loves to go every week and the teachers and staff are exemplary. We are very glad we found this music school!!!! Thank you very much!!!!
Frederick M. ~ Mandeville, LA
parent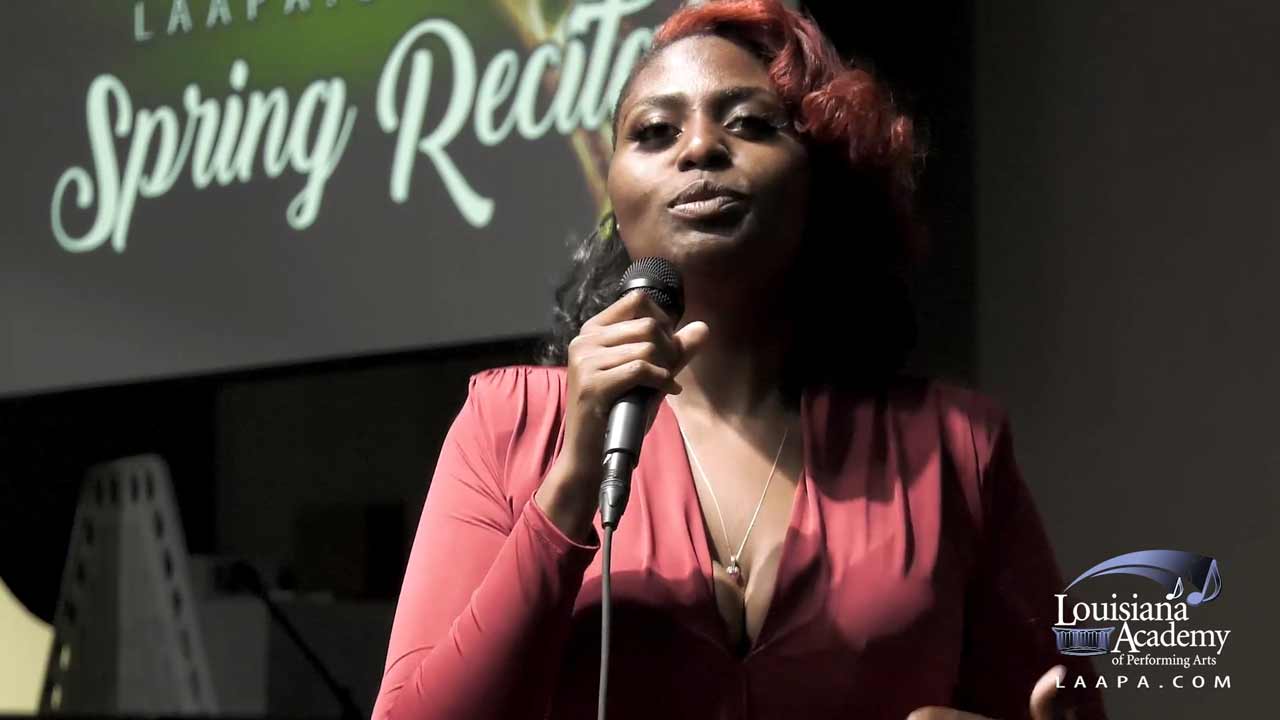 I'm THRILLED! My two young sons (ages 4 and 6) have been taking piano and violin lessons at LAAPA for over a year now and I couldn't be happier! The curriculum is age-appropriate and they work very hard to match teacher personalities with each child individually....this is the key to their success! Their experienced instructors know the right way to motivate children, speak their language and make learning fun! My children are eager to go to class and always come out beaming because they made their teachers proud. My boys have made considerable progress, well beyond my own expectations. They feel so empowered when they can make music on their own...their lessons and recital opportunities have truly developed their self-confidence. LAAPA has passed my critical "Mommy" tests time and time again. They truly deliver quality lessons and excellent customer service. I HIGHLY recommend them to anyone looking to expand their children's horizons!
Elizabeth H. ~ Mandeville, LA
parent
My daughter has been taking voice lessons at the school for two years. She loves going to class and her teachers are extremely professional, engaging, and make it fun to learn. I've seen my daughter really find her voice and learn how to feel confident on stage. She now auditions for drama roles in her school plays, and recently received a role in the ensemble for a JPAS production. All of the administrators at the front desk are very patient and helpful. Their phone etiquette is extraordinary!!! I've seen it get quite busy in the lobby, and when someone calls, the administrator is super polite. We have a wonderful relationship with the school, the teachers (Ms. Meghan & Ms. Jessica) and feel that everyone supports the students in doing their best.
Michelle S. ~ New Orleans, LA
parent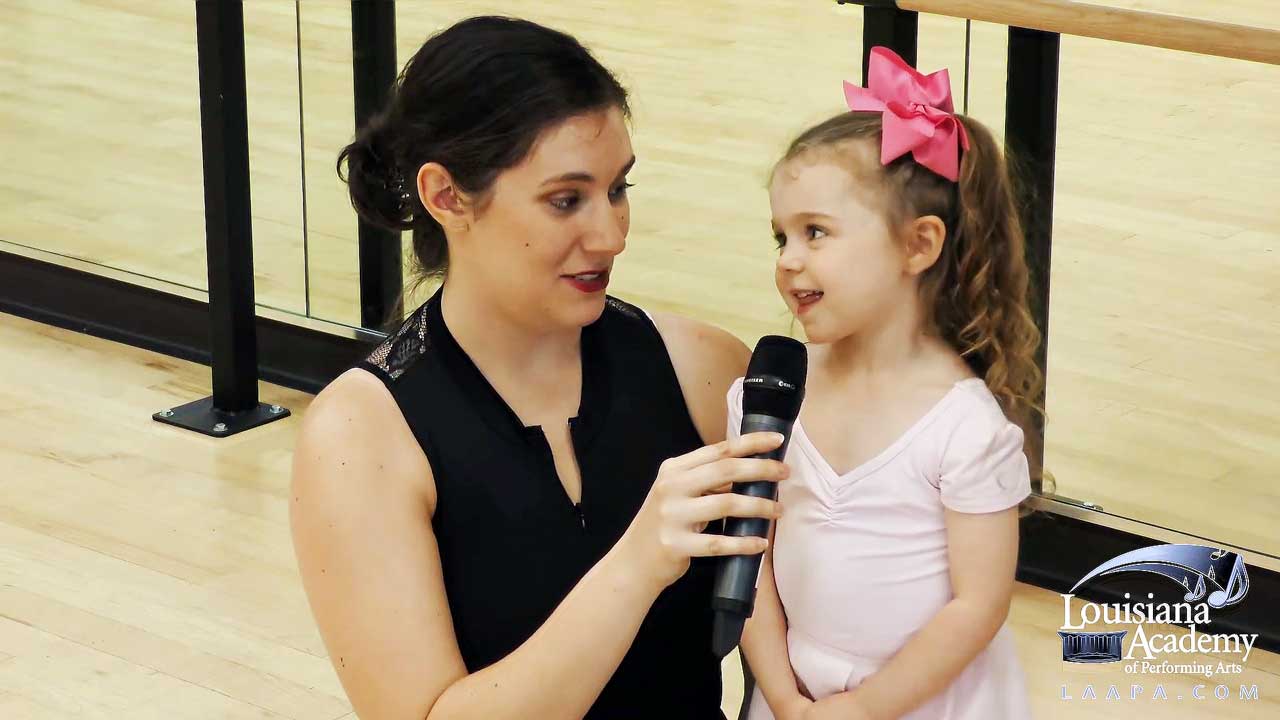 I have been associated with the Louisiana Academy of Performing Arts (LAAPA) and the Covington School of Music for over six years. My son took piano and guitar lessons for four years and I started voice lessons in September of 2011. The professionalism of the management and staff is commendable. Their business processes are efficient and responsive to the ever changing needs of their students. The staff at LAAPA are dedicated to their students and work hard to create venues and new opportunities for the students to perform and express their talent. They also are very attentive to the unique learning style of each student and match the student and instructor as closely as possible. I'm pleased to be part of the LAAPA family.
Cindy V.D. ~ Covington, LA
adult student
The dance program is wonderful! We take hip hop, musical theatre and the dance strength and conditioning classes. The instructors are engaging and knowledgeable. They are amazing and always finding new opportunities for learning and performing.
Nicole S. ~ Kenner, LA
parent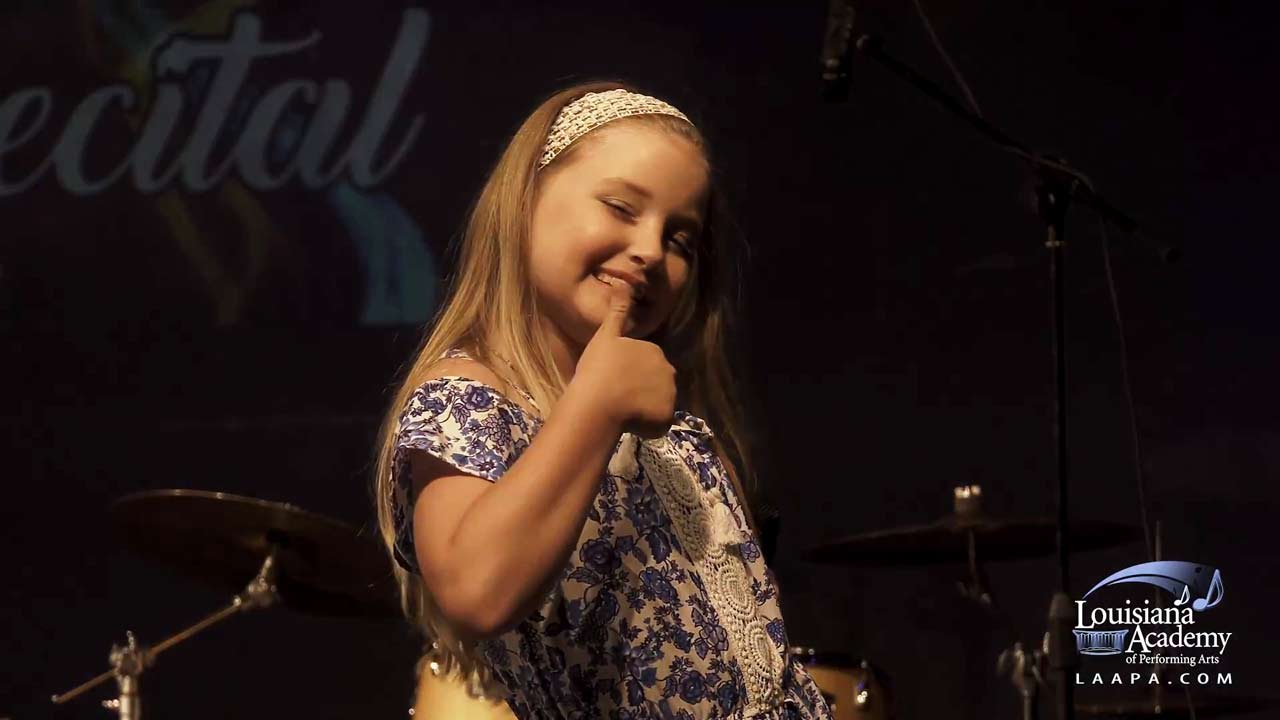 My daughter's vocal teacher is wonderful, and our entire experience with LAAPA's whole staff and organization has been above and beyond my expectations. Having a child with A.D.H.D., I have seen the change in my child, for she has truly developed a love for music thanks to this school. It not only has boosted her self confidence, it has opened her up to a new world. If you're looking into taking lessons for yourself or a loved one, put this school on the top of your list to call.
Anthony B. ~ Kenner, LA
parent
I live in New York City, but I was in New Orleans doing research for the summer. I needed to find a camp for my young son and daughter. I did some research and decided that the LAAPA-River Ridge camp had a lot to offer for a very good price. My experience exceeded even my most ambitious fantasies about what the camp would be like. The camp is held in a very controlled and well-organized environment. The staff is very friendly and thoughtful. I would often observe the classes for a few minutes before leaving or come early and the students always seemed really excited about what they are learning. And yet, while making sure that learning is fun, the staff also manages to help students appreciate how important it is to be disciplined, to stay on task and remain focused, during lessons. Plus, I appreciated receiving weekly reports from each of the instructors explaining how the kids were doing in each of the cIasses. I had an amazing experience and would happily do it again!
Michael R. ~ New York, NY
parent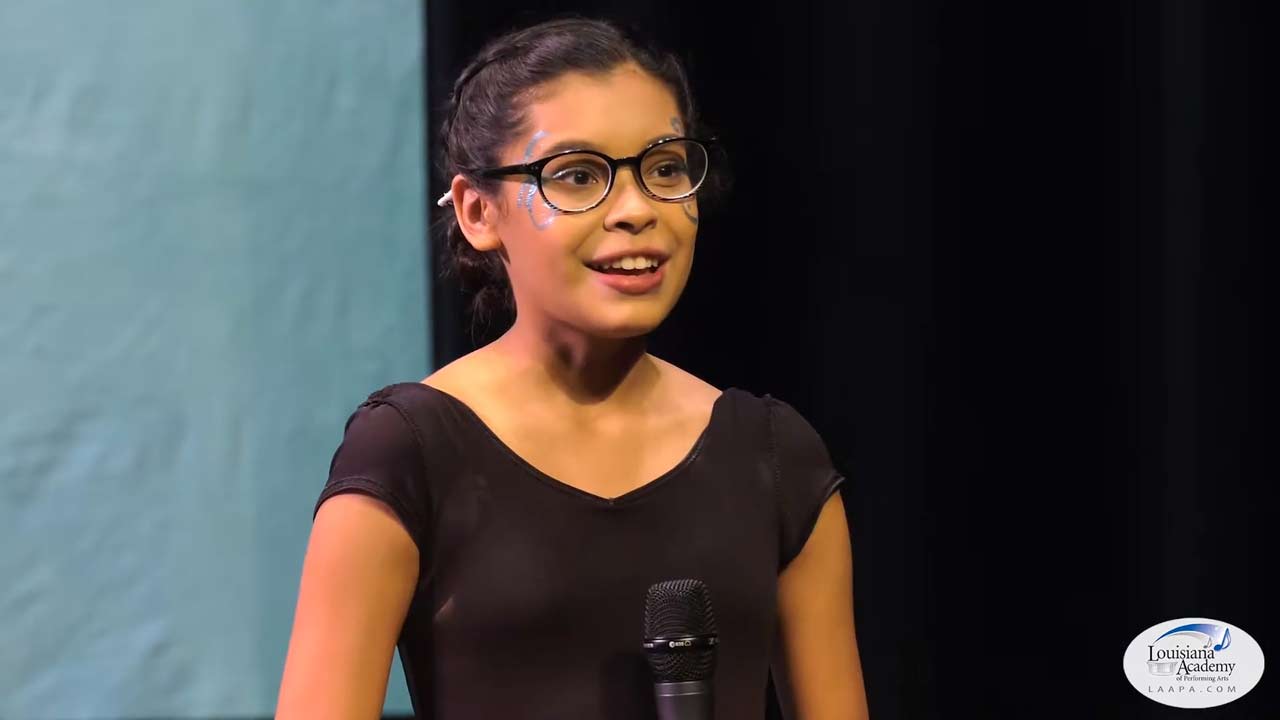 I just wanted to take a moment and let you know that Scott is enjoying his jazz piano lessons. We recently went to see the Preservation Hall Jazz Band in the French Quarter because I wanted Scott to hear the 'Best of the Best.' We listened through 2 sets, and then the bass player thought that Scott looked like a young Harry Connick, Jr. I told him that Scott played jazz trumpet and piano, and they asked him what tunes he could play, so he said, "Saint Louis Blues." The band leader then introduced him to the audience and let him play (piano) with them. They also invited him back! He was very blessed. Thank you for all of the wonderful training that he is receiving at your academy.
Don K.~ Harahan, LA
parent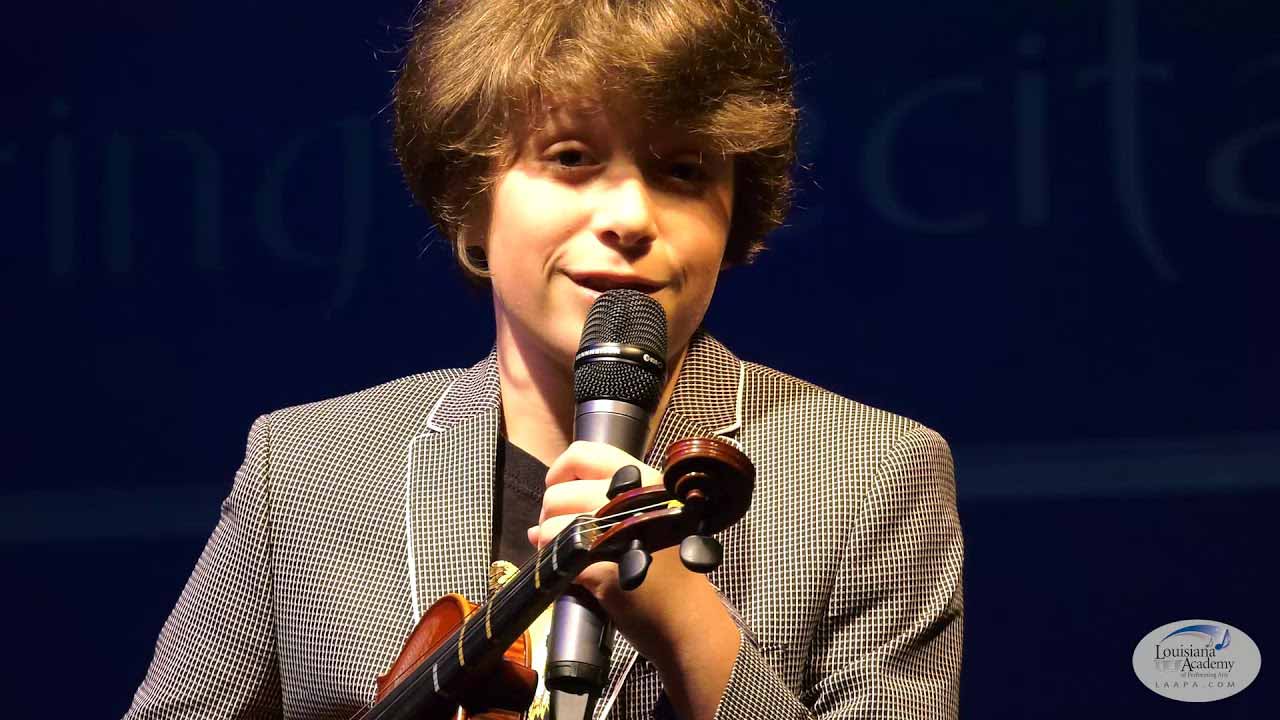 When our son Asahel was diagnosed with hearing loss the news was devastating to us. Our first impression was an overwhelming sense of sadness for all the things he would miss out on his life. We began to contemplate all the scenarios, that he would never be able to have a meaningful conversation with his family, or laugh and banter with his siblings, to appreciate the sound of the birds, the water running, to never have the enjoyment of listening to music and dancing. After many years of dedication, trials, training and hard work, Asahel has not only developed a spoken language, he has also developed a great appreciation for the music.
When we started on this journey, after he was implanted, we wanted to play music for Asahel and sing to him. We feel music is a very important part of a child's development. We were saddened when he asked us to stop playing the music or singing to him. Although he could not articulate why he wanted us to stop our impression was it was hurting his ears. As time progressed he started to acquire spoken language.
As his language skills developed we noticed he also started to develop new interest. We found he started to be more tolerant towards music; he started to learn children songs and hymns from church. One day our hopes and dreams were realized, Asahel started to play with a piano, he was touching the keyboard, to make sounds and pretending he was playing a song. My husband and I, watched with amazement, and renewed hope and joy. With patience and perseverance our son had developed this interest in his own time. One day he asked us to enroll him in piano lessons, we did it, and the results have been wonderful. Louisiana Academy of Performing Arts is probably one of the best schools of music in the area, in our opinion, and has been a great help for Asahel.
The skill he has developed with listening to music has improved his listening skills in his everyday life. We feel this experience has helped him develop social skills and confidence that he was lacking due to his hearing loss. Piano lessons are helping him to have discipline and self-confidence. Now he knows several songs and even better, he enjoys singing songs, something that he never did before.
This coming summer he will have his first recital, we are sure that will give him an invaluable experience by playing onstage in front of an audience. At one time, we were concerned about his self image, at this point, we are not longer concerned. My husband and I are sure as time goes on and as he continues his involvement with music he will feel more and more confident about himself. We feel having him involved with activities like this will reassure him that his hearing loss will not be an obstacle for him to accomplish whatever he wants in life. As parents we only want what is best for him.
All parents only want their children to be happy and healthy and self confident. It just happens Asahel needs to work a little harder at seeing himself in that light. He is currently learning to read music; he even tries to teach his younger sister the notes and the sounds. He is just our little Beethoven! Asahel is a great example of perseverance, hard work, dedication, compassion and love for his friends and teachers and for us he is just a great blessing in our lives!
Asahel and Marbely B. ~ New Orleans, LA
parents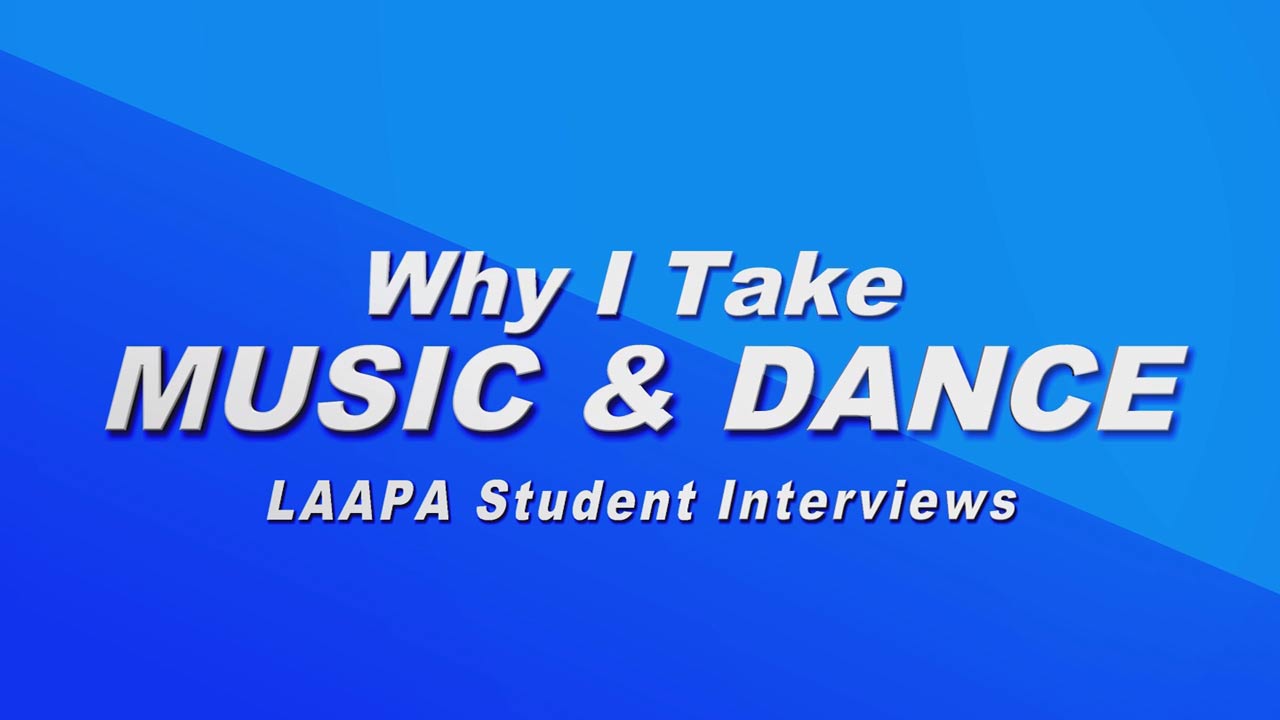 I play the guitar and piano. I have attended the Mandeville School of Music for about two years. The teachers are amazing and make my lessons amusing. They make you learn while having fun. Having great lessons pushes me to practice more. My parents are very proud of me, and I enjoy being taught at LAAPA.
Stephanie S. ~ Mandeville, LA
student
I used to have to argue with Stephanie to get her to go to lessons. Now she likes coming and enjoys herself. Her teachers are energetic and fun. She learns a lot in her lessons. We are very happy with LAAPA and all that they have done for our daughter.
Sebastiana S. ~ Mandeville, LA
parent
I am very pleased with the curiculum that is set up for the preschool music classes, especially the take home materials. Isabella has learned a great deal and we look forward to many years with LAAPA.
Michelle S. ~ River Ridge, LA
parent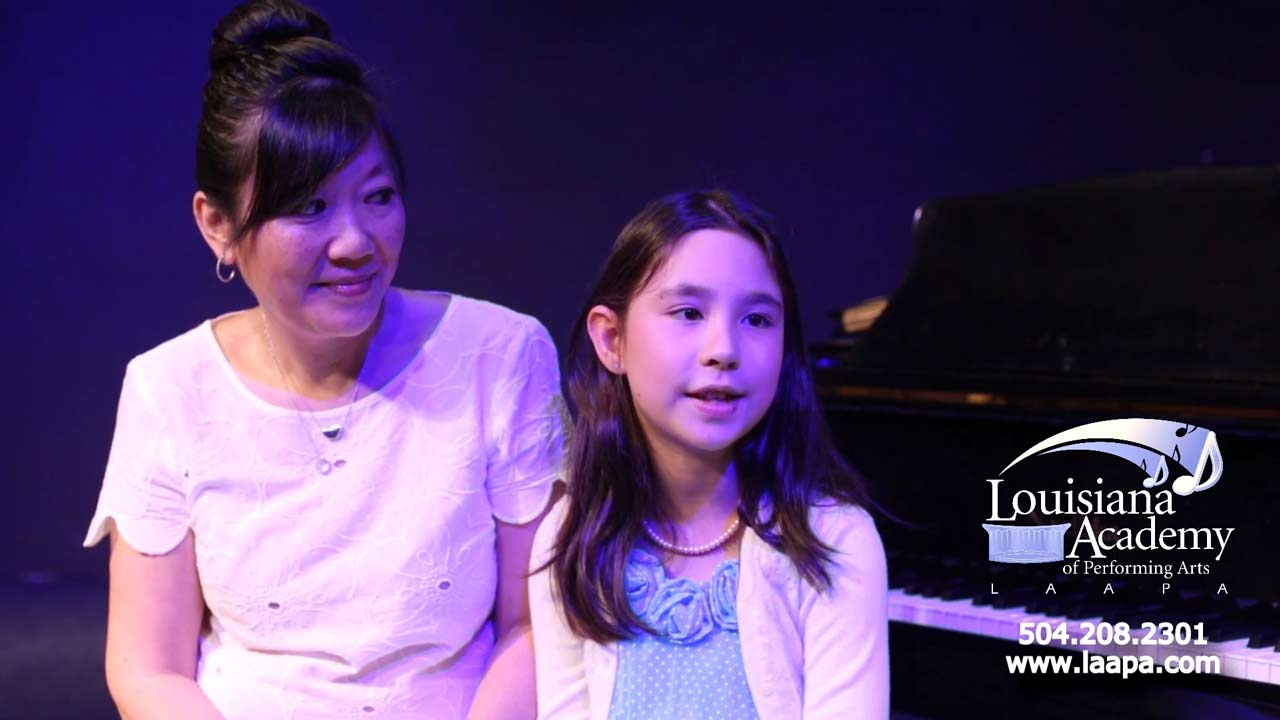 I just wanted to take a moment to let you and the faculty of the Louisiana Academy of Performing Arts know how much we appreciate and value the music education that our daughter, Megan, received during her 11 years as a student of your school. Leland and I both understand the importance of music in the development of children. We are educators and Leland is also a professional musician. When Megan was six years old, we decided to put her in piano lessons. We have never been disappointed.
When Megan began piano, we had no idea that she would eventually decide to major in music in college. We wanted her to gain a love and appreciation of music. We also wanted her to participate in an activity that would help her develop coordination, discipline, and self-confidence. We found that the lessons Megan received were always developmentally appropriate, changing in focus and intensity as she grew. When she became involved in athletics at a high level, she was able to ease back on her music commitment and still continue her lessons. When she decided to devote herself to musical theatre the intensity of the music increased. By the time she began auditioning for colleges she really appreciated the instruction she had received.
The Louisiana Academy of Performing Arts has been a very important part of our lives. Thank you for all that you have done for us. You helped prepare Megan to chase her dreams. Now it's all up to her.
Sandy B. ~ River Ridge, LA
parent
My son, Benjamin, has attended Preschool Music classes at the Louisiana Academy of Performing Arts for three years. Ben LOVES the classes, and they have benefited him tremendously. His intentional listening skills are improving, as are his fine motor skills, balance, and coordination. Ben loves to dance and sing to the songs we learn at Preschool Music. He has also developed an interest in musical instruments, especially the piano and guitar, and would like to take lessons at the Academy when he is older. The classes also give me an opportunity to interact with my son. With such busy schedules these days, parents often find it difficult to spend quality time with their children. Preschool Music classes are the perfect solution. Ben and I have a lot of fun together and look forward to attending our session every week.
Heidi H. ~ Metairie, LA
parent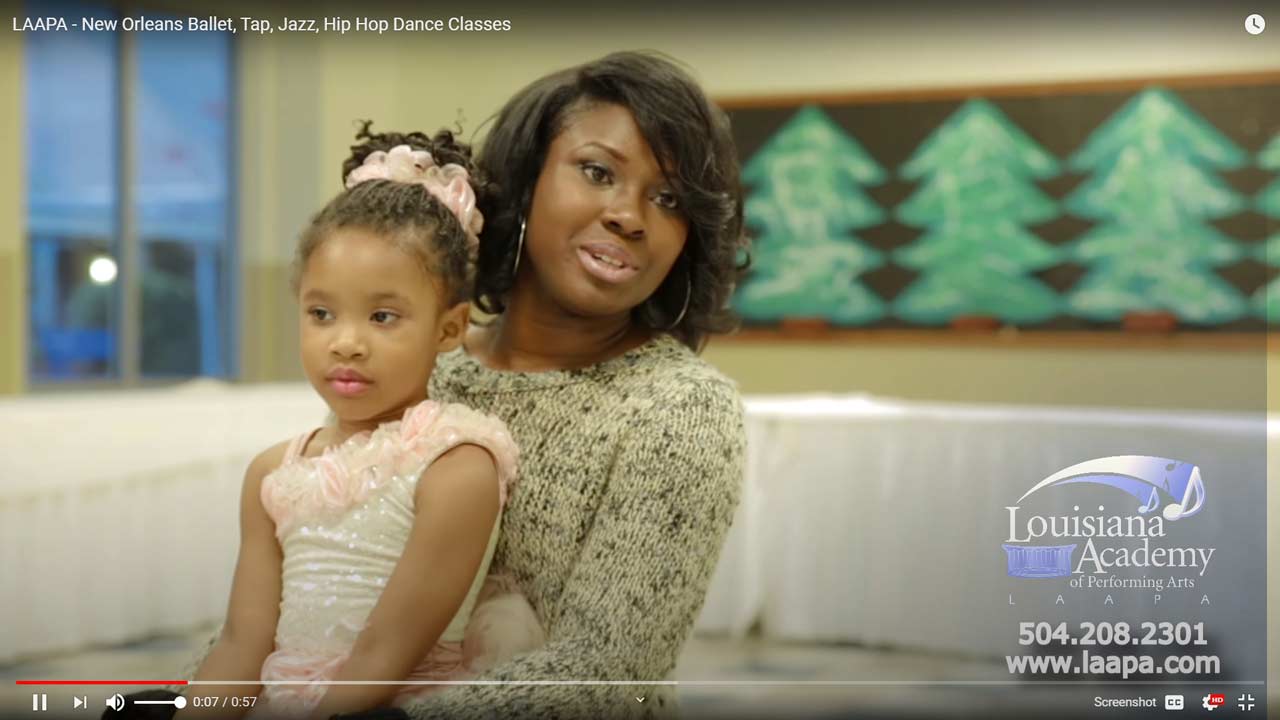 My daughter Gabrielle was just in 2nd grade when she expressed an overwhelming desire to play the guitar. At such a young age, playing guitar is difficult, however LAAPA encouraged her to learn and appreciate the process every step of the way. The teachers have been wonderful and they take a personal interest in not just teaching the basics, but teaching the student what they are interested in learning. Gabrielle has had the opportunity to perform at music festivals and recitals and has been recognized for excelling in music performance. She doesn't ever want to quit playing guitar and has been studying at LAAPA's Mandeville School of Music for over 7 years now! It has been a wonderful self esteem building experience. I would recommend LAAPA to anyone looking for the highest quality learning experience in the area of music.
Cindy B. ~ Mandeville, LA
parent
As a beginner in voice, Mrs. Rebecca makes lessons comfortable and enjoyable. I'm really looking forward to my next lesson.
Delorean C. ~ Mandeville, LA
adult student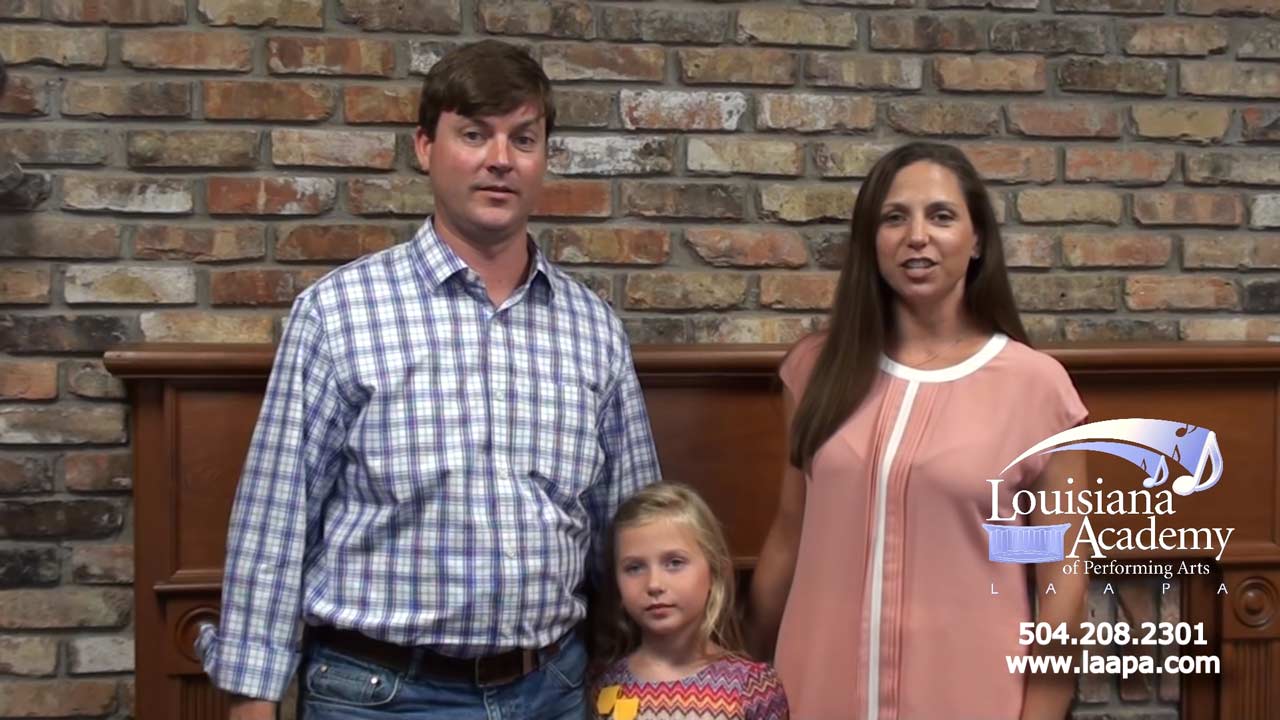 My children Avery and Joey have studied at LAAPA's River Ridge School of Music for over 3 years. I have been very happy with the professional approach the school takes toward providing music lessons. They offer the classroom facility to teach the children how to read music as well as the hands on instruments. We love the recitals which helps motivate the children and gives them experience. The teachers are wonderful and both my boys enjoy the program very much. I whole heartedly recommend LAAPA for anyone interested in the pursuit of music.
Suzanne P. ~ Harahan, LA
adult student
LAAPA has been a wonderful experience for my daughter, Gina, and myself. She has learned to play the violin...and her teacher is wonderful. Gina has won a trophy in her first concert and has made us very proud. I am well pleased with the school and would recommend it to any aspiring music lover. Gina also studies theory and is doing well. Having studied music and taught as well I can say that I am well pleased with her progress.
Janine S. ~ River Ridge, LA
parent