Dance Studio in Covington for kids, teens, & adults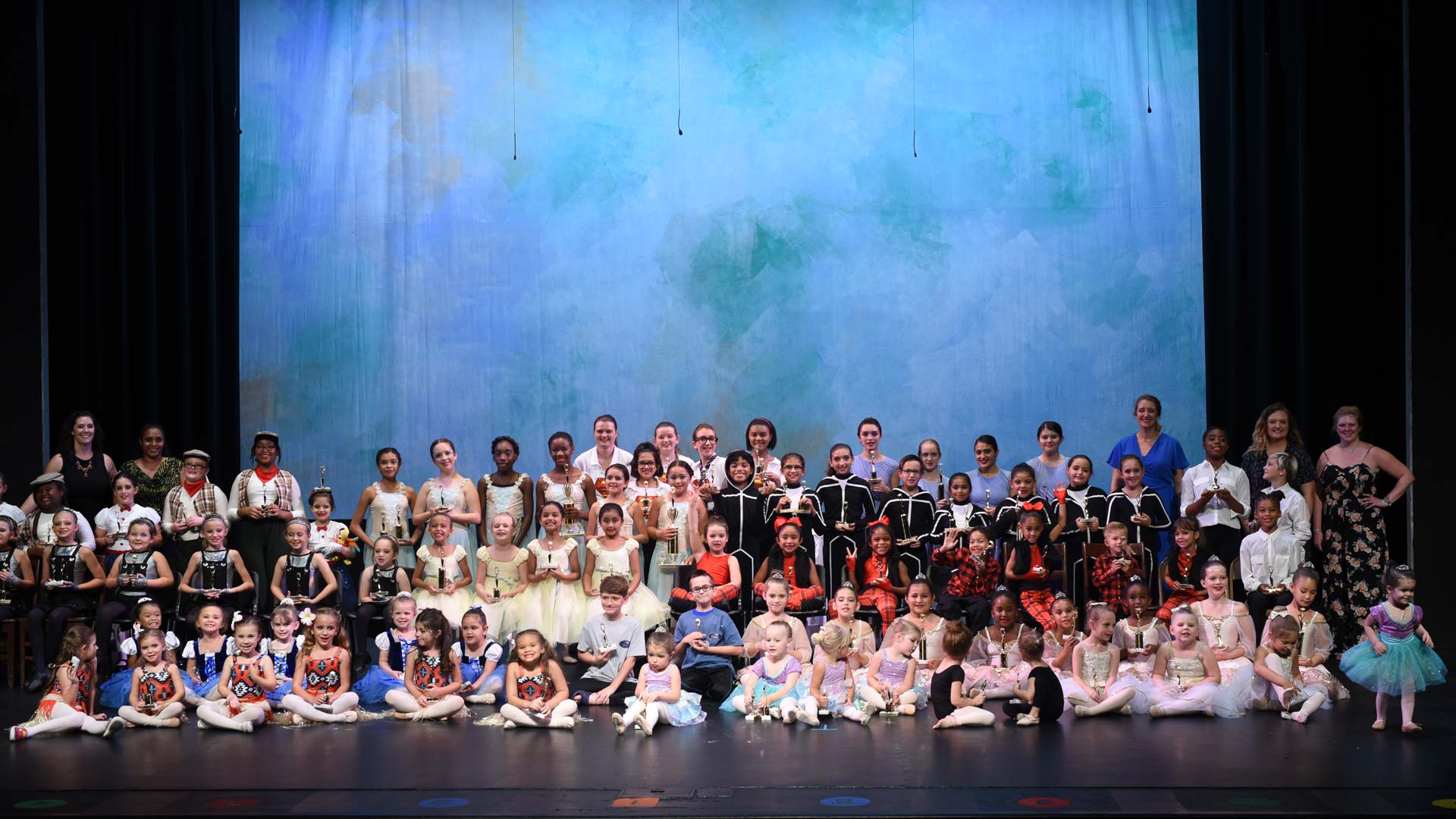 Whether you're a brand new dancer or already experienced and perhaps ready to learn some additional dance styles, our Northshore dance teachers love working with students of all backgrounds!
As we are a non-competitive dance studio, there are no auditions required to begin dancing with us. All classes are age appropriate and skillset appropriate. A private audition may be required for students who transfer from another studio and wish to enroll in upper level classes.
Our students have the opportunity to perform on stage twice annually with our Christmas Show and Spring Recitals. Costumes selections are always modest both in appearance and price! You'll also never be embarrassed by any of the music selected in our dance recital performances as it is always G rated and family friendly!
Our mission is to share the joy of dance with kids, teens, and adults in a stimulating and fun classroom environment. Advancements and promotions are announced semi-annually following our two major productions. On occasion, students will show a tremendous amount of progress in shorter periods of time may setup an appointment to discuss a promotion with the Dept. of Dance Chair. At LAAPA, we encourage open communication with all parents and students regarding our curriculum and the Dept. Chair is always happy to chat about the goals of each students.
Classes are held Monday-Thursday afternoons and evenings as well as Saturday mornings. Private instruction and coaching is additionally available!
What To Look for in a Dance School
Dance Chair Emeritus, Mary Shaffo and Executive Director, Ryan Cullen discuss the Dance program at LAAPA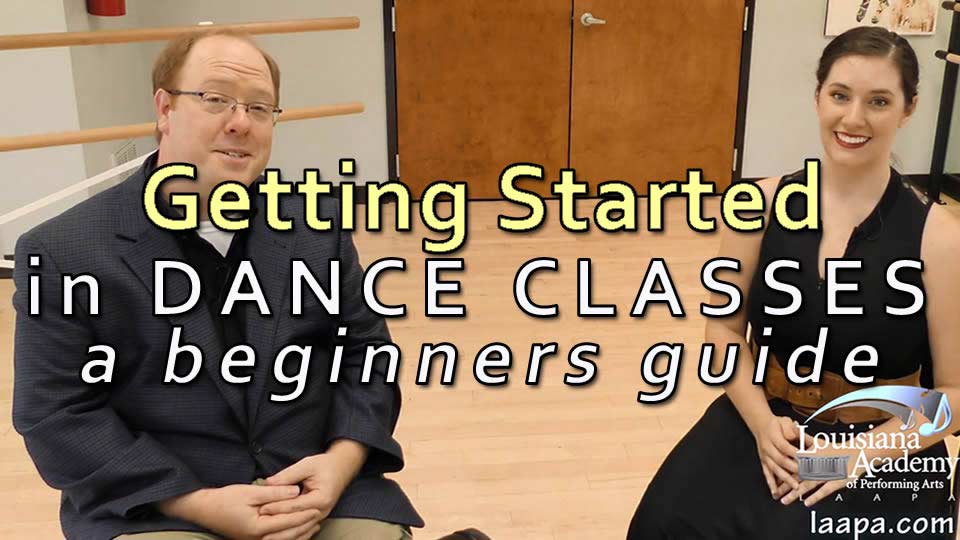 Comprehensive List of All Dance Classes Offered
For your convenience, a list of all of our current dance classes may be found below:
Classes include instruction in Parent & Tot , Pre-Ballet, Pre-Ballet/Tap, Ballet I, Ballet II, Ballet III, Musical Theater I, Musical Theater II, Hip Hop I, Hip Hop II, Hip Hop III, Contemporary/Modern I, Contemporary/Modern II, Adult Hip Hop, Adult Tap, Adult Ballet, Hip Hop/Acro. Private lessons are additionally available in any style/level.
Campus Overview & Driving Directions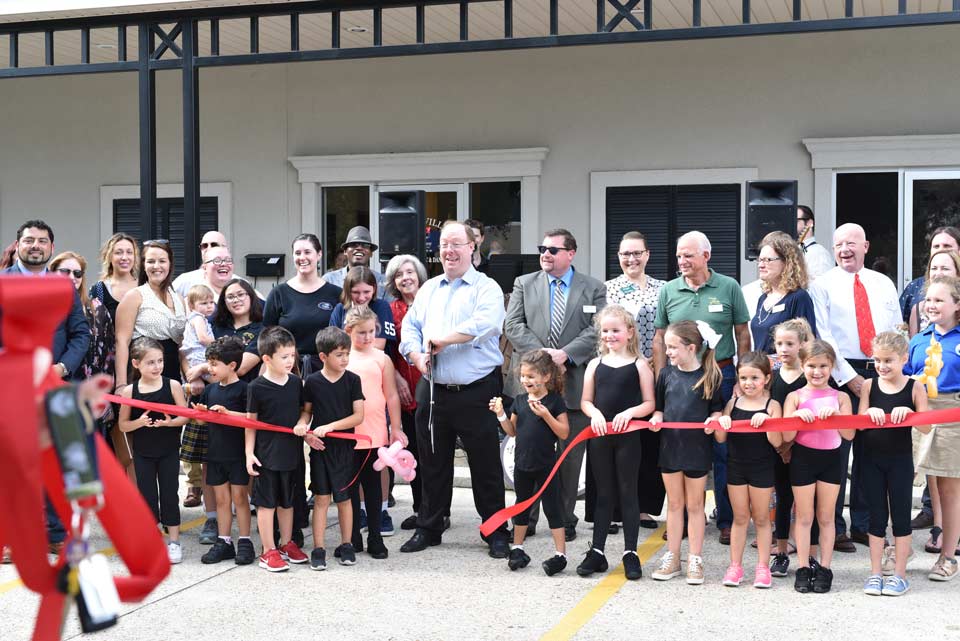 LAAPA's newest campus opened in Fall, 2017 and features 2 large dance studios. Performance Hall A features a custom, maple floating floor designed to reduce fatigue and allow faculty and students to dance safely for extended periods of time. Our campus is full of technology, and our faculty use it extensively to bring in online guest educators on our large TV monitors, demonstrate a variety of subjects and modern trends around the world, provide digital assignments, and more. Our campus is located in North Mandeville at 105 Campbell Ave just off I-12. From I-12, take the Mandeville/Abita Springs exit onto Hwy 59. From Highway 59, look for the Campbell Business Park highway sign that says "Music and Dance Lessons" between Campbell Roofing and the 5 Minute Oil change.
LAAPA Virtual Campus Tour