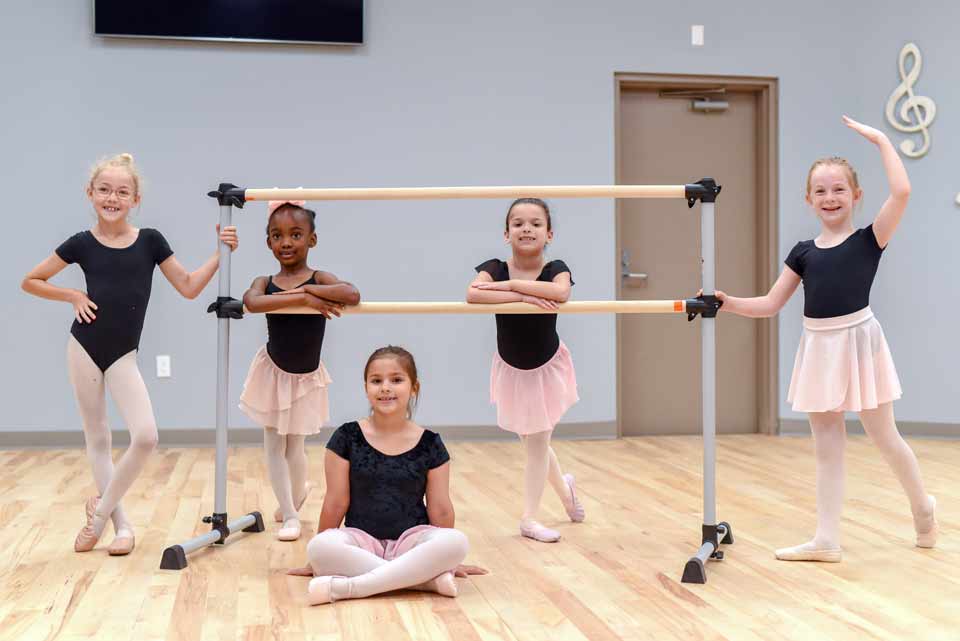 Our Mandeville, LA campus offers dance classes in both traditional small group as well as private one-on-one formats for students of all ages. Whether you're a brand new dancer or already have several years of training, our fun, friendly, and inspiring teachers and staff can't wait to meet you!
Our dance school was established to serve the entire Northshore community. We teach a diverse range of students from brand new beginners (as young as age 18 months) to pre-professional dance artists (who may be interested in training for upcoming events, tours, recitals).
While many of our dancers are excited to have fun getting started, putting on their leotards for the first time, learning about the art of dance through a variety of choreography, and building new friendships with their classmates, others are here to prepare for college or other professional/artistic ventures and they literally may eat, sleep, and breathe dance all day every day!
Our teachers also understand that our students are all studying here for many different reasons and love working with students at their levels. It is just as much a joy for them to see a beginning ballet student master the five basic positions as it is for them to see an advanced hip hop student perform an advanced move like a "freeze".
As a non-competitive dance studio, all of our classes are presented in a fun, low pressure, yet physically stimulating and challenging environment. Students and parents are welcome at any time to discuss their classes with the Department of Dance Chair should they find their classes are either underchallenging or overchallenging. Class promotions are typically announced in January and August of each year.
Our group classes are typically available 3:30-9:00 PM Monday-Thursday and from 3:30-7:30PM Fridays and Saturdays from 8:30 AM-3PM. Private dance instruction is available at a variety of times Monday-Saturday and most requests (including mornings or lunchtimes) can be accomodated. Take a moment to browse available dance classes for our Mandeville studio below: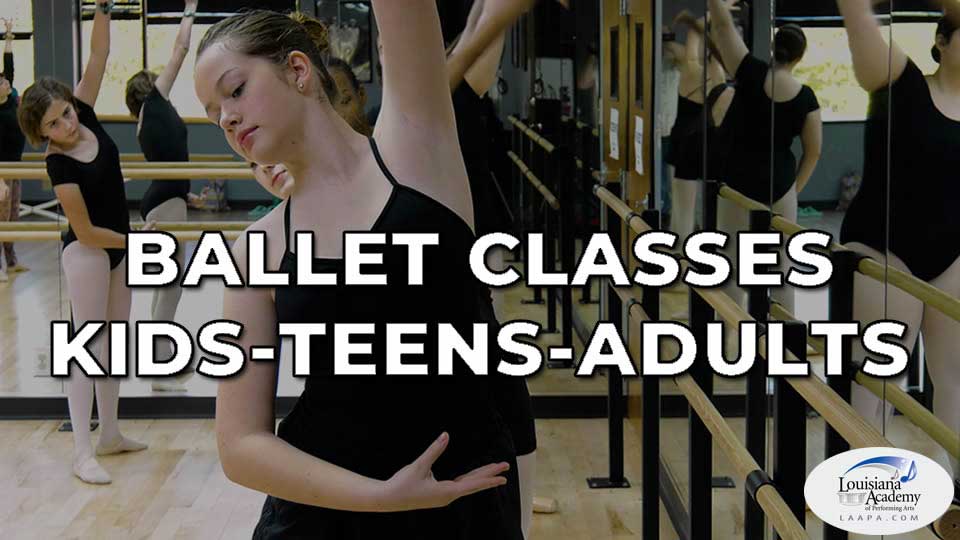 Online Dance Classes

Interested in learning to dance from the comfort and safety of home? Great! LAAPA has been offering virtual classes since 2012 when Skype first became popular, and our dance faculty are extremely comfortable teaching students of all ages online. All of our students have the option of attending our dance classes online or in person each week.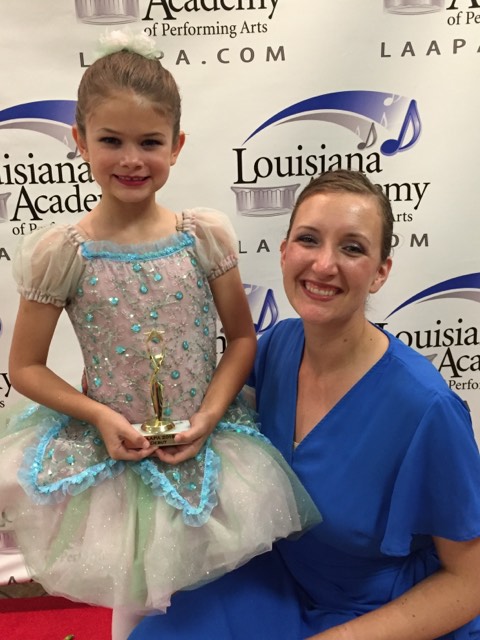 What Sets Our
Dance School Apart?
Our dance teachers have implemented one of the most well rounded curricula on the Northshore. Classes go beyond the physical steps each week and encompass dance terminology, dance history, teamwork, original choreography, and more.
Our students ages 8-up enrolled in at least one class weekly additionally receive complimentary access to our improv and choreography classes, complimentary master classes, seasonal performance opportunities outside of our December and June recitals (such as City Park, The English Tea Room, and more). We realize that many students are just interested in attending their weekly classes, and that's perfectly fine too - whenever you are ready to more, these options are all waiting for you!
Developing a refined, age appropriate, and multi-faceted curricula is certainly key, but equally important is how it is shared not only with students, but parents as well. Our faculty utilize a hybrid approach to parent/student communication which consists of weekly goals and assignments posted in their student dance notebooks as well as online updates via a state of the art lesson application which stores student progress, schedules, lesson notes, video, audio, and more! By integrating both traditional and technology driven support/communication systems, our families and faculty are always in sync!
Choosing a Dance Program - What Beginners Need to Know
New to dance classes on the Northshore? Ryan interviews Mrs. Mary Shaffo, Department of Dance Chair Emeritus. They discuss what beginning parents and students need to know when getting started and choosing a school of dance. The lesson below is courtesy of our Lagniappe Lesson Blog series.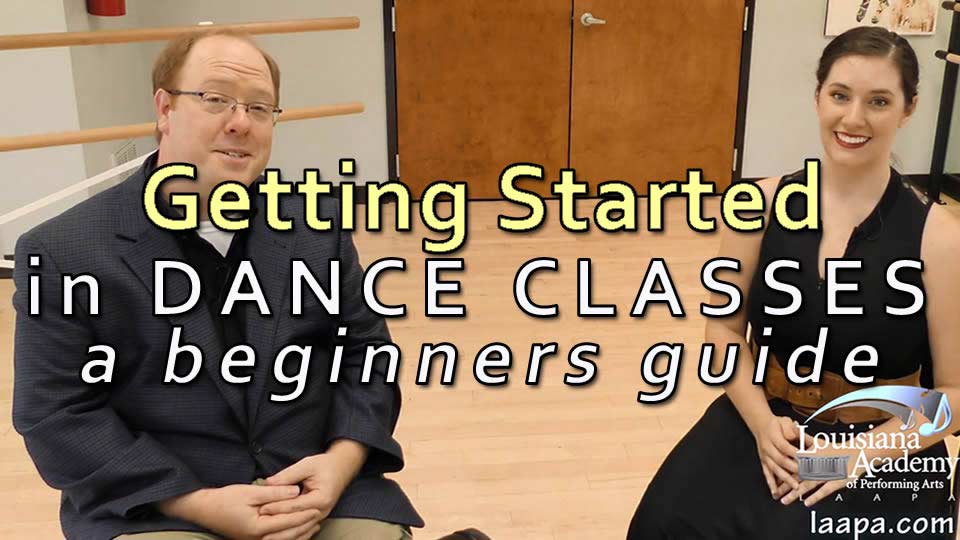 Pre-Ballet classes at the Mandeville School of Music & Dance are an excellent introduction into the world of dance. The young beginner will experience fun and creative classes that combine a variety of games with essential ballet techniques, steps, choreography and barre work. All pre-ballet instruction is age appropriate.
As the foundation of all dance styles, students of all ages can benefit from instruction in Ballet even if they wish to eventually pursue more popular/street styles such as Hip Hop. Classes will cover topics such as barre warmups, plie's, releve's, and tendues, center combinations, and across the floor movement, such as skips, chasse's and leaps. Students begin pre-pointe prep in Ballet II with Ballet III largely focusing on pointe work. All level II and level III ballet students who wish to be placed on pointe are strongly encouraged to enroll in our weekly Strength and Conditioning classes (free for students taking 2 or more classes each week!)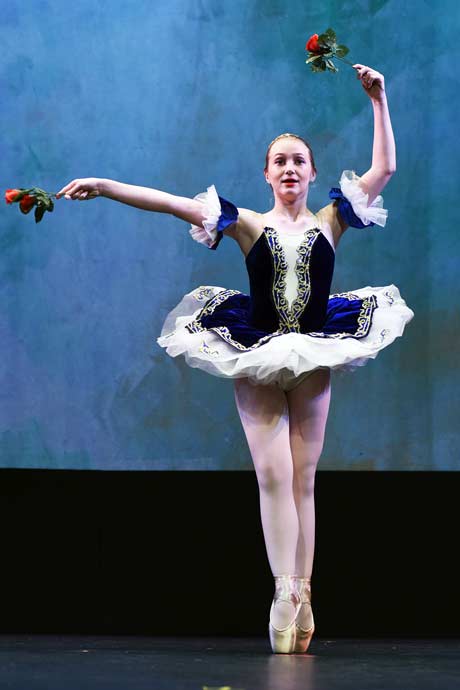 Watch a Ballet Class with Ms Desiree below on "Pirouettes" (compliments of our Lagniappe Lesson Series).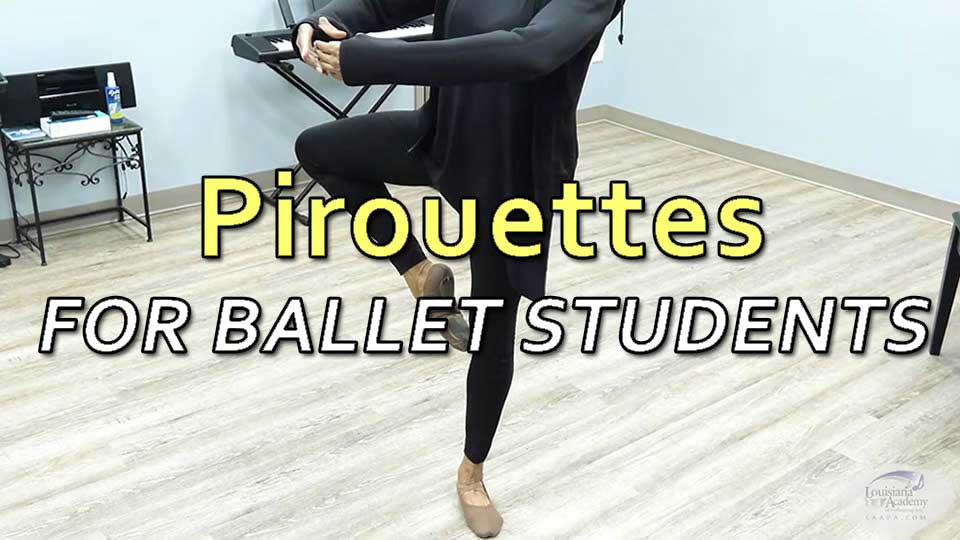 Students more interested in dancing to contemporary and popular music will feel right at home in our Hip Hop classes! While prior ballet experience is welcomed, it is not required to get started, however many of our students who have enrolled in both simulataneously have found that the two classes (while very different stylistically) have elements which compliment one another and strengthen the learning process. Topics covered include isolations, dynamics, pop-and-lock, funk, freezes, and more.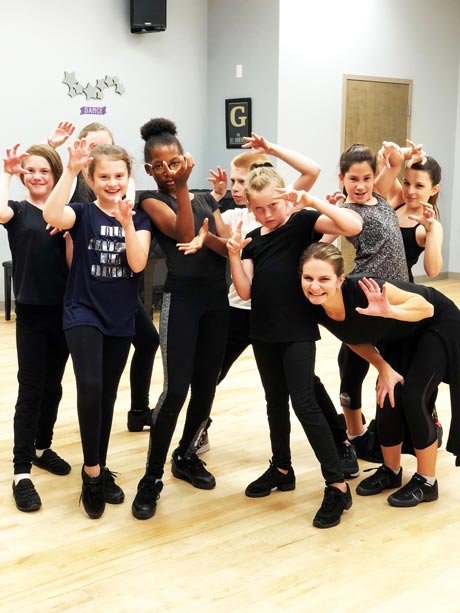 Watch a Hip Hop Class Perform at a Recent Recital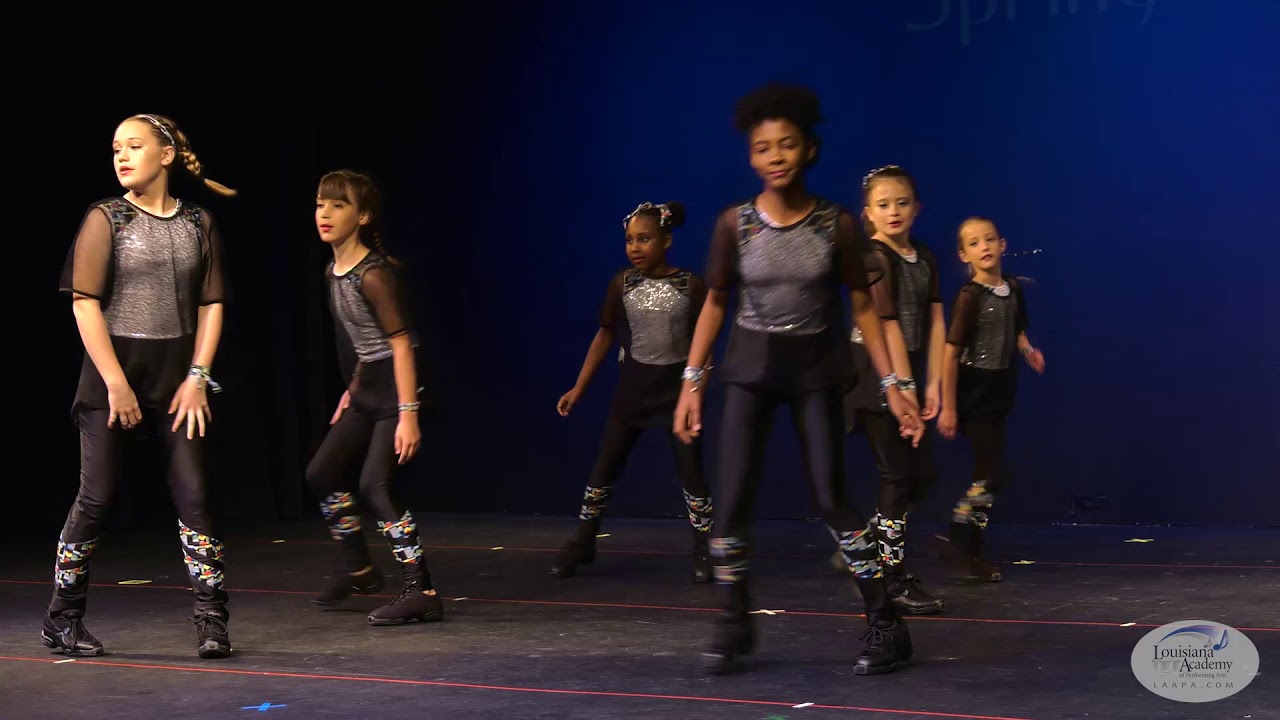 All Dance Programs Offered
We realize that you have a choice of many dance academies and schools in Mandeville which is why every day we work to ensure that we are offering our students the best possible educational experience with exceptional faculty members, the best facilities, and a vast selection of music and dance programs to offer students of all ages.
A comprehensive listing of our dance classes offered at the Mandeville School of Music & Dance include instruction in:
Parent & Tot
,
Pre-Ballet
,
Pre-Ballet/Tap
,
Ballet I
,
Ballet II
,
Ballet III
,
Musical Theater I
,
Musical Theater II
,
Hip Hop I
,
Hip Hop II
,
Hip Hop III
,
Contemporary/Modern I
,
Contemporary/Modern II
,
Adult Hip Hop
,
Adult Tap
,
Adult Ballet
,
Hip Hop/Acro
. Private lessons are additionally available in any style/level.
About our Dance Floor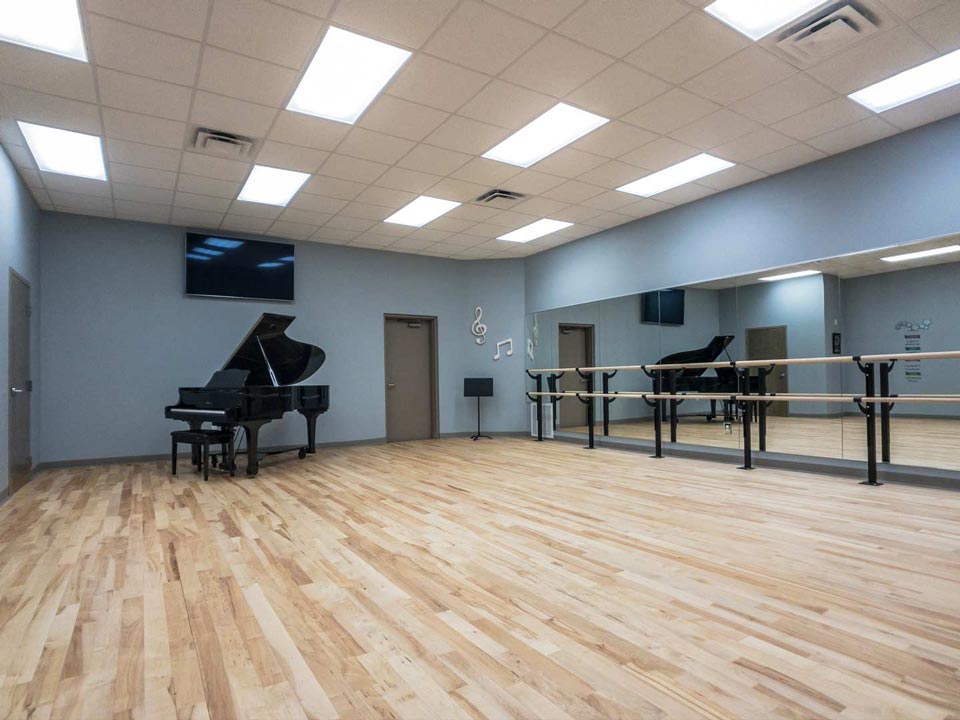 The floor in any dance studio is key to the comfort and success of students and faculty. Our studio features a completely custom floating maple hardwood floor which ensures that our students and instructors do not injure or overly fatigue their knees, ankles, and lower backs.
Mandeville School of Music & Dance - Campus Overview & Driving Directions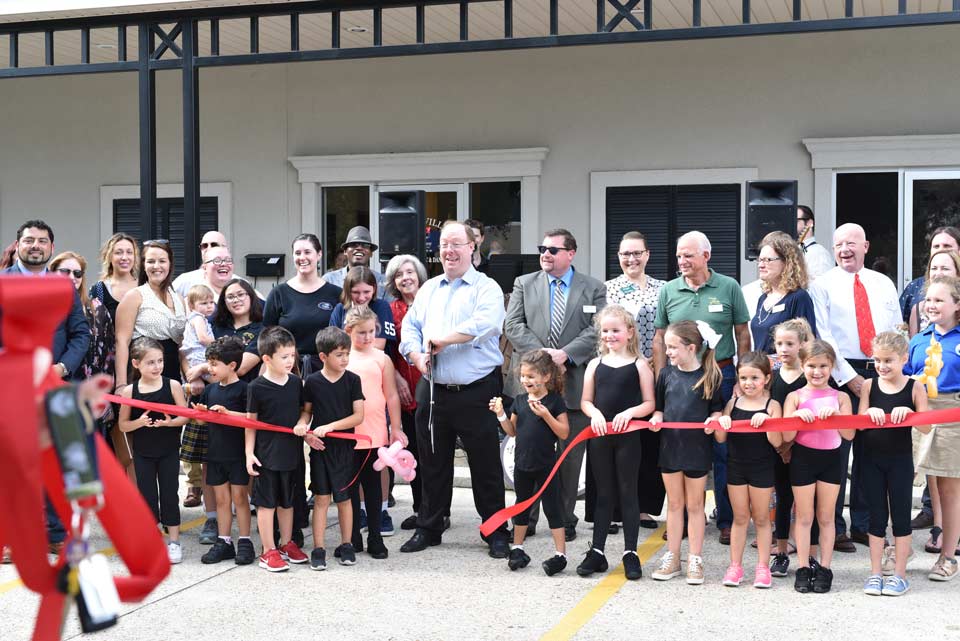 Our brand new state of the art campus opened in Fall, 2017. We are conveniently located in the center of Mandeville, just off of Highway 59 across from Fountainebleau High and Junior High. From I-12, take the Mandeville/Abita Springs exit onto Hwy 59. From Highway 59, look for the Campbell Business Park highway sign that says "Music and Dance Lessons" between Campbell Roofing and the 5 Minute Oil change.
Mandeville Virtual Campus Tour