Drum/Percussion Lessons (ages 5 - adult)
Instruction in our percussion program is available to students interested in learning how to play the drums, cymbals, snare drum as well as many auxiliary percussion instruments such as tamborine, shakers, triangle, bells, woodblocks, and more. As percussionists are often called upon to perform a variety of different and unique instruments, it's difficult to become bored as there is always a fun new instrument to explore and add to your resume!
As a drummer and percussionist, one of the keys to success when auditioning for/joining a band or ensemble is knowledge of and the ability to play many different grooves. In that spirit, your drum teacher will show you how to play rock, pop, country, jazz, latin, rock, and more! Of course, if you're only interested in focusing on one particular style, that's perfectly fine as well!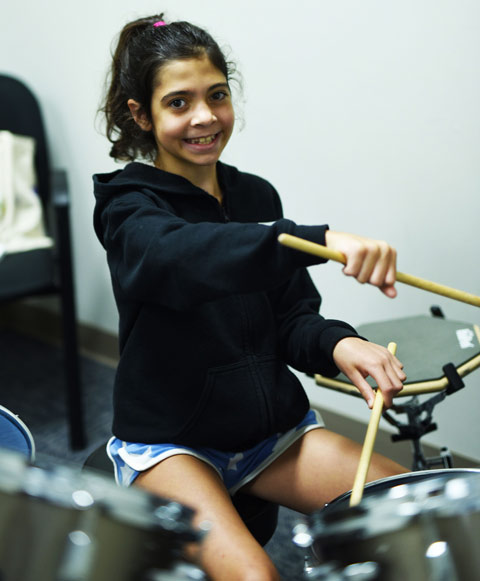 What Happens During Lessons?
Students may choose from a weekly 30, 45, or 60 minute private lesson and will learn stick control basics, how to tune and setup your drums, matched grip vs traditional grip, paradiddles, reading drum scores, building limb independence and more. These courses provide excellent reading (sheet music)/skill development as well as performance improvement for percussionists of any level.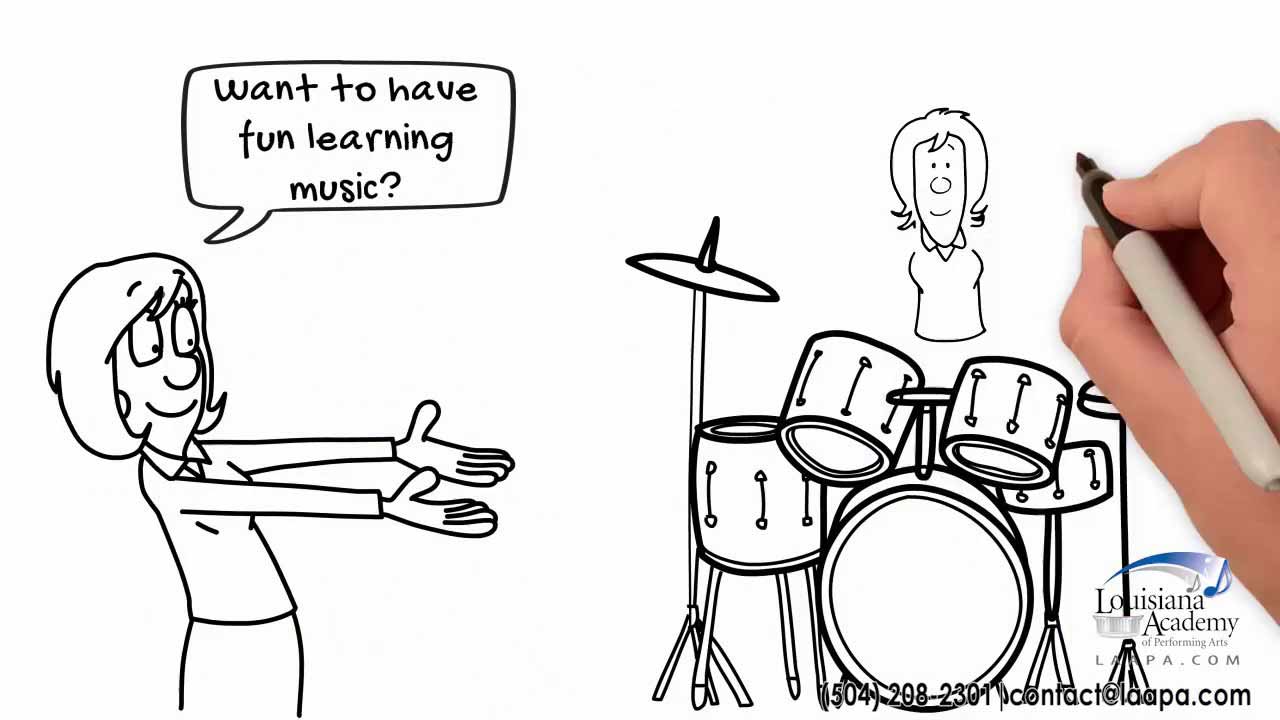 Drum lessons are offered at the Covington School of Music (conveniently located in downtown Covington), Mandeville School of Music & Dance (conveniently located near I-12 in Northern Mandeville/South Covington) River Ridge School of Music & Dance (conveniently located just outside of Metairie/Kenner and a short drive from New Orleans via the Earhart Expressway).
Performance Opportunities for Drum Students
All of our drum students have many opportunities to perform! Each year we hold recitals in June and December open to all students. Our drum students are also invited to participate in one of many jazz and rock ensembles at LAAPA! Catch one of our drummers performing below at a recent recital! For even more performances, visit our video page here.
Watch some of our drum students perform!