Learn To Play, Dance or Sing From the Comfort of Home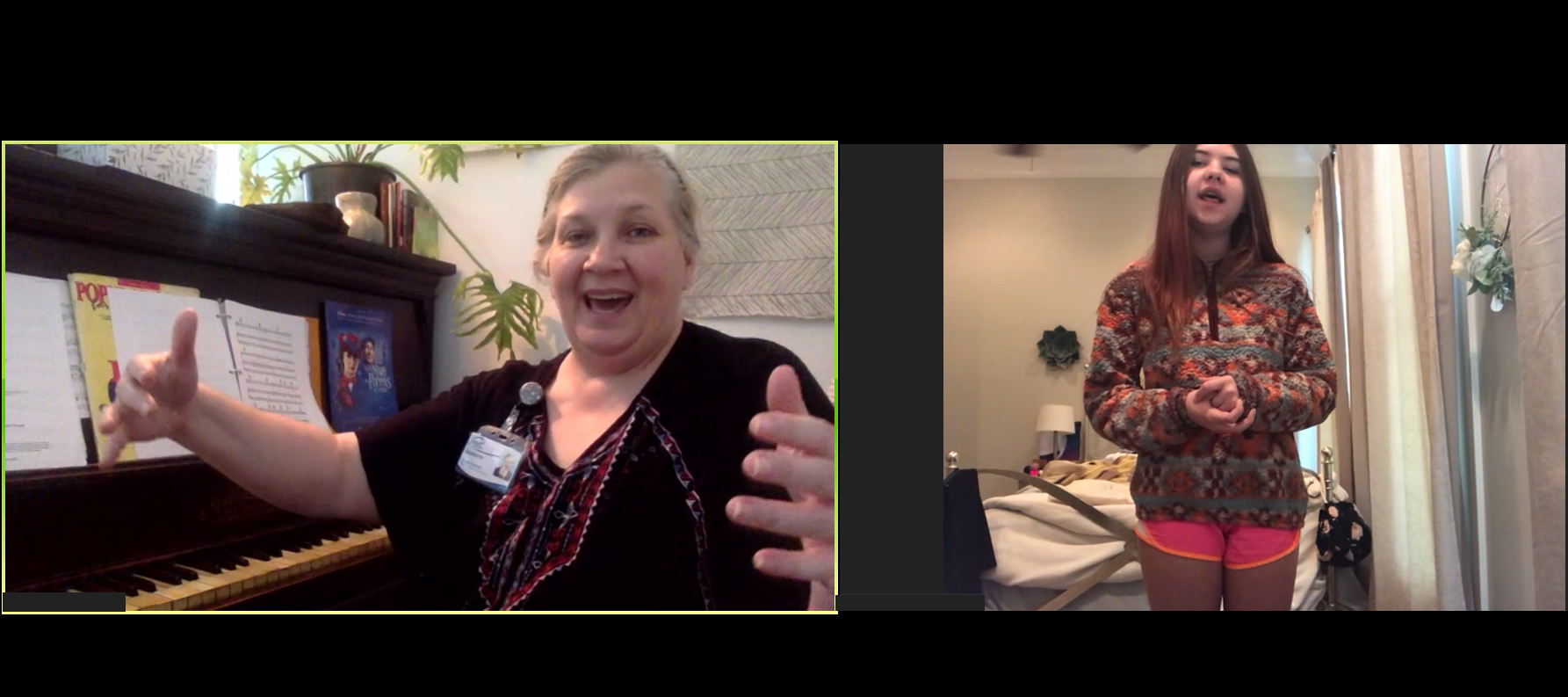 About Online Instruction at LAAPA
We get it - life is busy! You're seemingly always running from one kid's afterschool activity to another...not to mention everything else you have going on! At LAAPA, we've been providing students of all ages with online music lessons and instruction since 2012 when Internet speeds where nowhere near what they are today.
Are you constantly being serenaded by the festive singing voice of someone in your house? Are they vaulting across the room, noodling on the piano or fiddling around with the violin? Then it's time to get started in Lessons! Work with an amazingly patient, fun, and skilled instructor, track your progress digitally with your own online student portal. Oh, and don't worry about schedule conflicts. We have the most flexible, convenient make-up lesson policy you can imagine.
Watch Ben as he works through playing "Believer" during his online piano/singing lesson!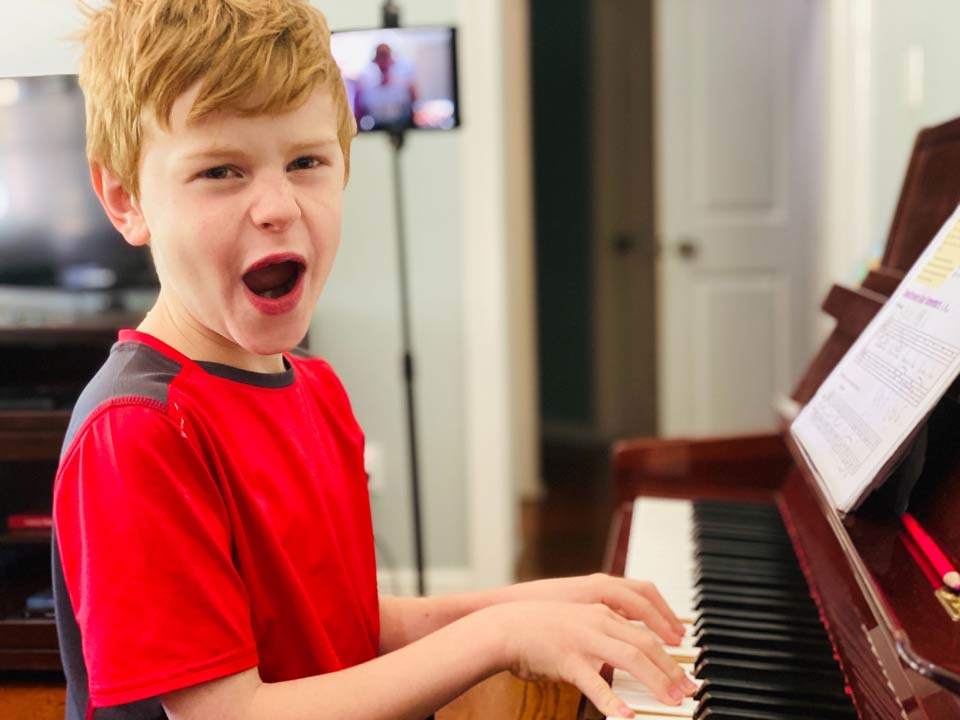 What Lessons Can I Take Online?
Any private lesson that we teach in studio is also offered online via Zoom. An example list of programs include Piano, Voice, Singing, Violin, Drums, Guitar, Bass, Brass, Woodwind, Composition, and Theory.
What are the Technical Requirements to Learn Music Online?
Students who wish to take their music lessons online will need:

1.) Your Instrument (unless you're singing!) We can help recommend some affordable instrument/equipment options - just let us know if you need assistance!

2.) Computer, tablet, or phone with an HD quality camera that can run the Zoom Video Conferencing Software. Most devices made in the last 2-3 years (or even more) should be just fine!

3.) High speed internet with low latency - at least 4 MB download/upload speeds. Most download speeds today are significantly higher than 4MB, however upload speeds are less consistent. When video conferencing, your upload speed is just as important as your download speed since you are also transmitting data! You can check your internet speed/connection here.

4.) A stand to hold your camera/device that can easily be positioned near your instrument for the lessons.

5.) A stand to hold your sheet music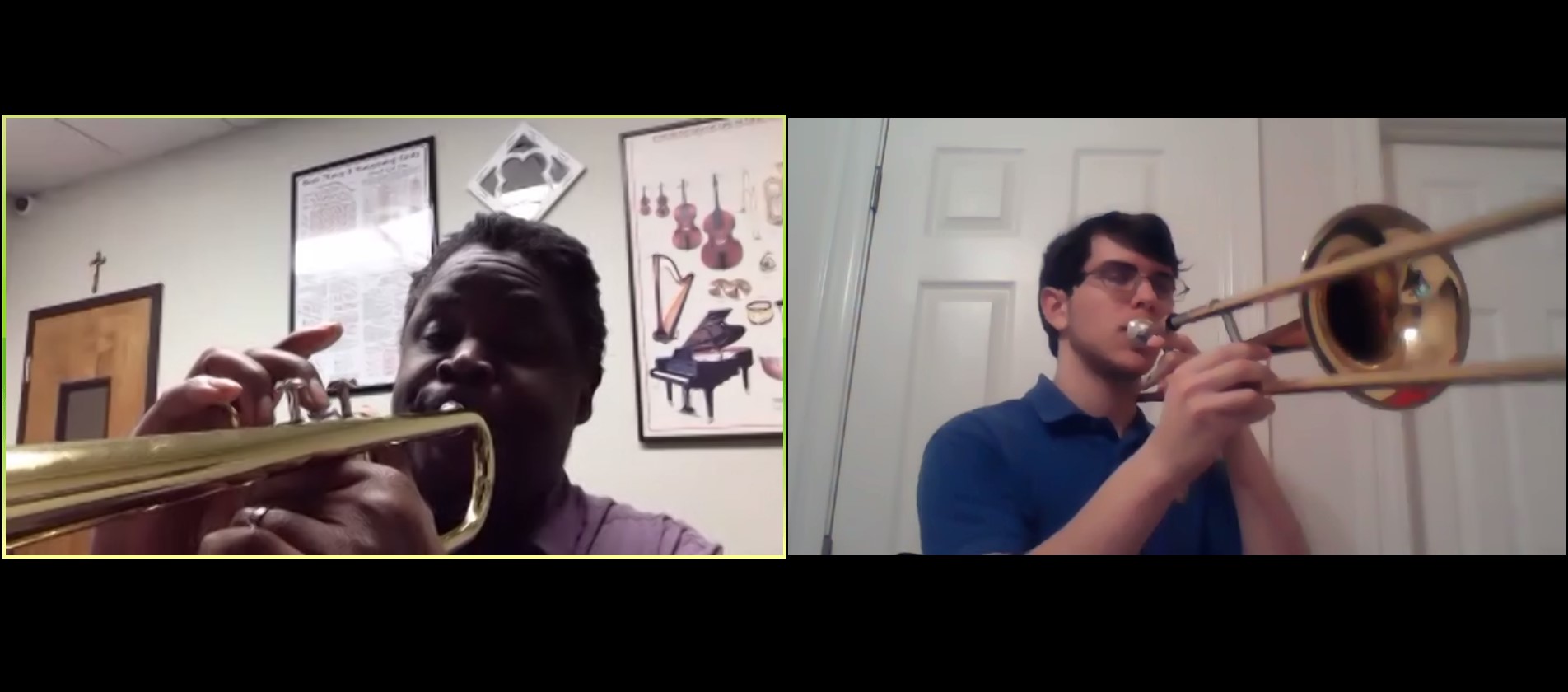 What Happens at Your First Lesson?
Your first lesson will be lots of fun! It may take just a minute or two for you to get accustomed to how Zoom works. To avoid any lost time for your first lesson, you are welcome to request a test call from our studio just to make sure everything is working on your end. After things are setup, you'll have the opportunity to discuss your goals with your teacher. Whether you're just starting out or have been playing for years, our teachers make learning fun and comfortable. Everyone was a beginner once, so just remember not to be nervous or think that any questions are silly. Depending on your program, you'll usually learn the basics about the parts of your instrument, posture, hand positions, breathing and then finally get to play your first notes!
What Are the Benefits of Online Music Lessons at LAAPA?
One benefit is certainly time savings in terms of not having a commute to our school yet still receiving a personally customized lesson plan to meet your individual goals. If you live within reasonable driving distance from us anywhere in the Southeast Louisiana/Mississippi region, we also offer the benefit of having physical campuses where you can opt to have your lesson online some weeks and in person other weeks. Perhaps you are an online student up north but will be visiting New Orleans at some point - come take your lesson in person while you're here!
Watch Jennifer work through her online ukulele lesson!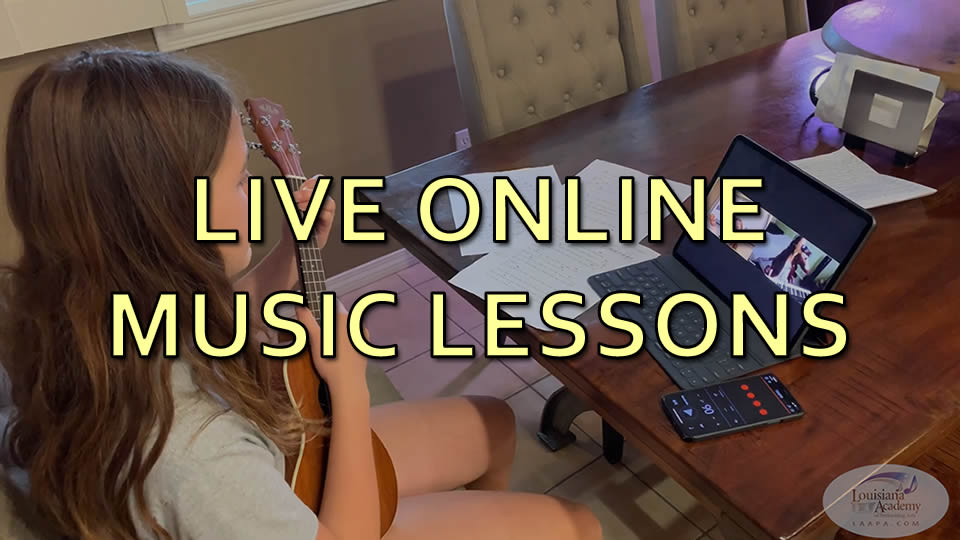 Should I Be Aware of Any Limitations with Taking Lessons Online?
The biggest thing to be aware of is internet latency. Many times in traditional music lessons, the teacher and the student perform on the instrument(s) together. This is not currently possible video conferencing technology/Internet speeds. Our teachers are able to upload backing tracks to get around this, but it's something to be aware of. Also, keep in mind that you'll need to have a general working knowledge of how to connect, operate, and troubleshoot your application each lesson. Our teachers are only experts in teaching music and won't necessarily be able to assist in troubleshooting.

Performance Opportunities
All of our online students have the same invitation to perform in person at our recitals held each December and June! Even if you live quite a distance away, performing on stage is a great reason for a little drive into town! We also offer virtual concerts via Facebook Live for our remote students. Students record and send us a link of their video performance. We then broadcast the performance as a premiere on our social media pages the day of the concert so all your family and friends can share in the fun!

Frequently Asked Questions Regarding Online Music Lessons:
"Do You Offer Online Makeup Classes?"
Yes! All of our online students are welcome to attend any of our makeup workshops remotely. Just be sure to let us know you'll be attending remotely that day so that we can be sure the class has a camera setup.
"I'm in a different time zone - can you accomodate me?"
While most of our lessons are offered locally in the afternoon-evening hours, some of our faculty are available at a variety of times as well! Just give us a call/text/email - many of our students travel abroad each summer and opt for online lessons and it works out well for everyone!