Preschool Music Classes (ages 18 months - 4 years)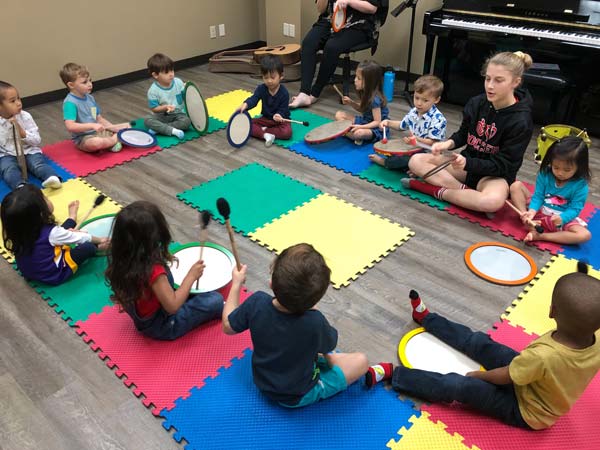 Our Preschool Music I classes (ages 18 months up to 3 years) and Preschool Music II classes (ages 3 years up to 4 years) provide a well rounded introduction to the world of music. Our toddler music program follows an internationally recognized, age appropriate music curriculum for toddlers with a focus on early learning and the development of the whole child - nurturing their skills and preparing them for private instruction at the age of 5 while having fun singing, moving, and enjoying our drums and other percussion instruments. Please note that all age ranges listed for class levels are general guidelines as students learn and progress at different rates.
Each class is held once each week for 45 minutes. Classes cover singing, listening, pitch, dance/creative movement, rhythm, creative play, and group ensemble performance. Classes provide parent-child interaction working toward whole child development. In all of our toddler music classes, students will also be introduced to a variety of small hand percussion instruments. In Preschool Music I-II, students are formally introduced to the piano. Parents attend with the child for the entire class in Preschool Music I.
What To Expect At Your First Toddler Music Class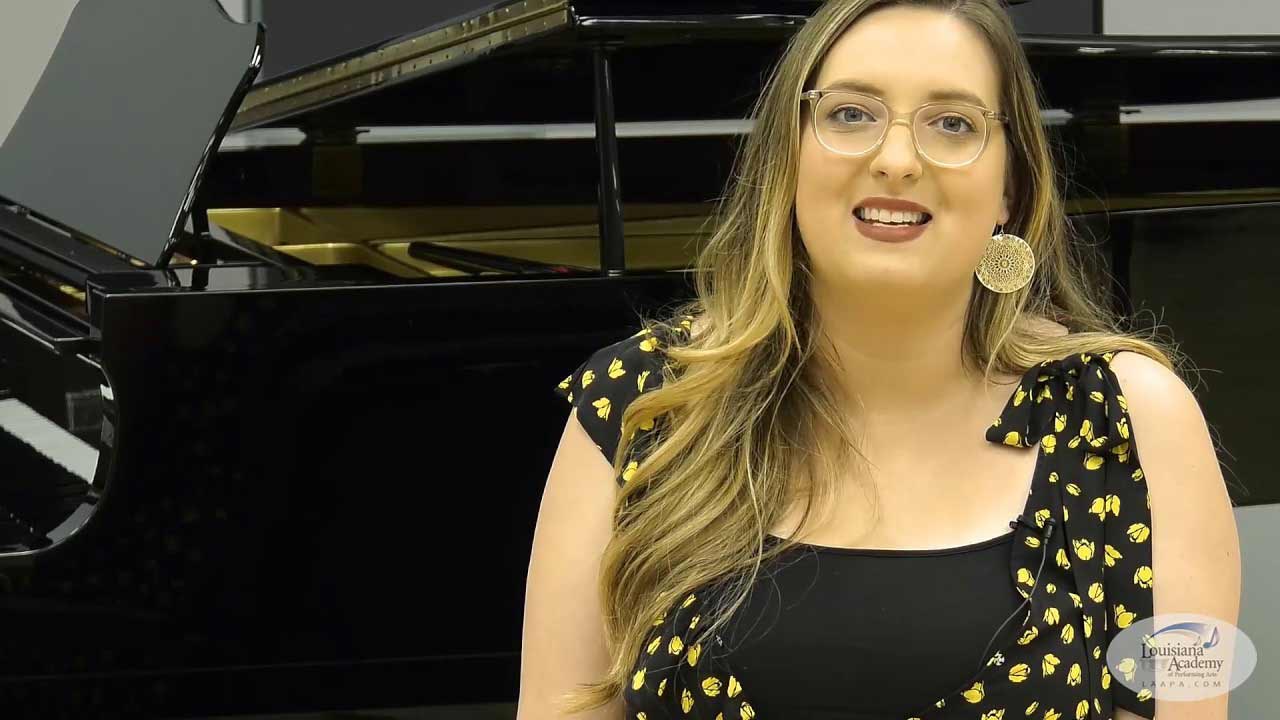 Winter/Spring 2024 Class Schedules
| Class | Campus | Time |
| --- | --- | --- |
| Level II | River Ridge | MON 6:00 - 6:45 PM |
| Level I | River Ridge | TUE 6:00 - 6:45 PM |
| Level I | River Ridge | SAT 11:15 AM - 12:00 PM |
| Level I/II | Mandeville | WED 4:30 - 5:15 PM |
| Level II | Mandeville | WED 6:15 - 7:00 PM |
| Level I/II | Covington (waitlist) | TH 3:45 - 4:30 PM |
| Level I/II | Covington | TH 6:00 - 6:45 PM |
| Level I/II | Mandeville (waitlist) | FRI 5:15 - 6:00 PM |
| Level II | River Ridge | SAT 12:15 - 1:00 PM |