Voice/Singing Lessons (ages 5-adult)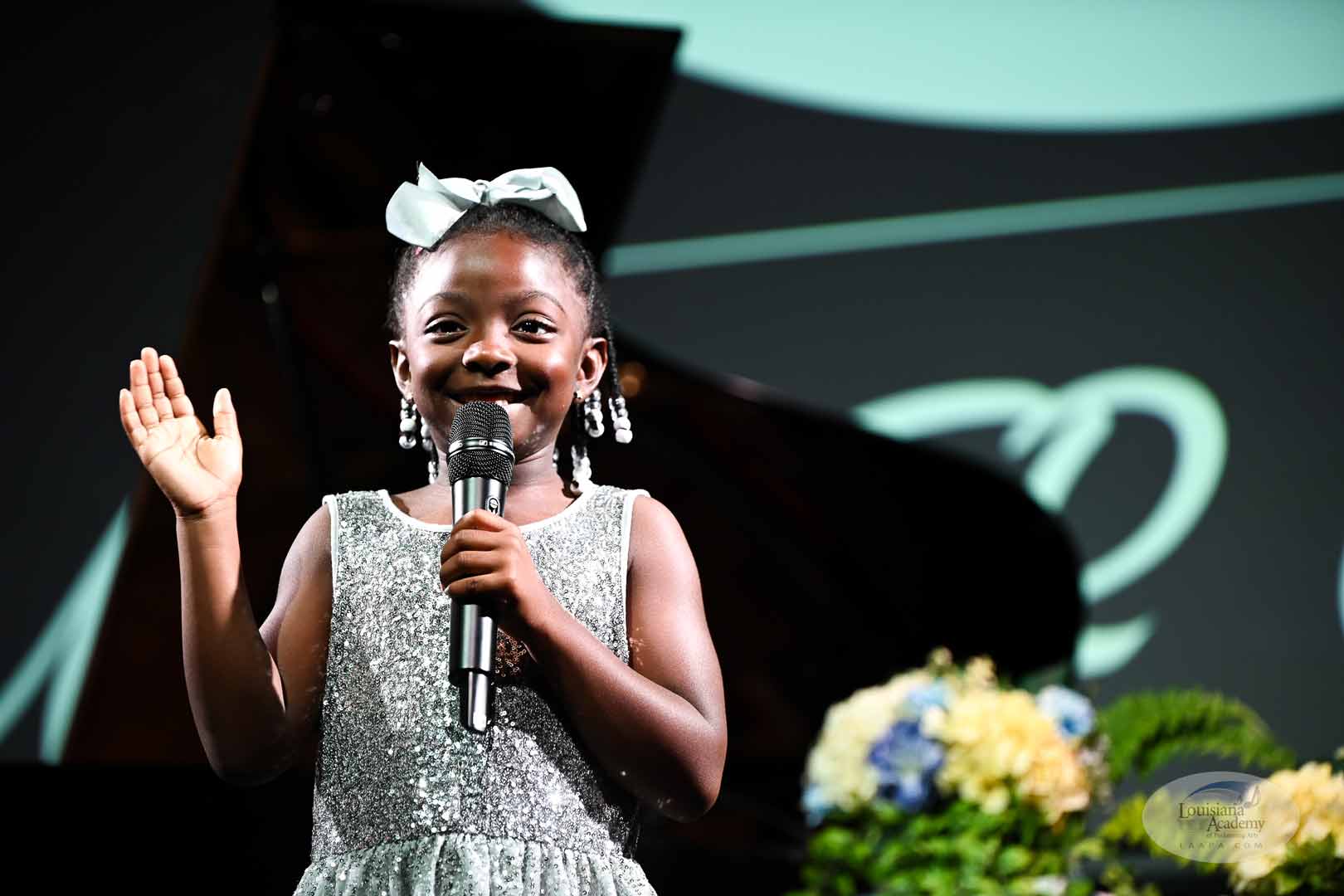 About Vocal Instruction at LAAPA
The most successful musicians are often referred to as having a "unique voice" or "easily recognizable sound." This is because the human voice is arguably the most diverse, naturally occurring instrument in terms of possible tones, timbres and ranges. Every human voice is unique in some way which means it's a fantastic instrument for you to train, develop, and share with others!
LAAPA offers one of the most established programs for voice lessons and singing lessons in New Orleans, Metairie, Kenner, Harahan, River Ridge, Covington, Mandeville, and the surrounding areas. The vocal department was instituted in the mid 1980's and has grown to a faculty of over 26 voice teachers across three campuses in the Greater New Orleans area.

Private weekly singing lessons at the Academy are offered in sessions of 30, 45, or 60 minutes. All vocal students at the Academy focus each week on the development of their range, ear training, stage presence, singing on pitch, breath control, vibrato, tone production, enunciation and more. Between the ages of 5 - 11, the vocal chords have not yet fully matured, and thus instructors take care to focus on repertoire that is both fun and enjoyable while still nurturing to the developing voice. As the voice matures at the age of 12, students are introduced to additional repertoire such as classical arias/etudes, broadway, pop, and jazz selections, and of course any particular pieces the student is interested in learning!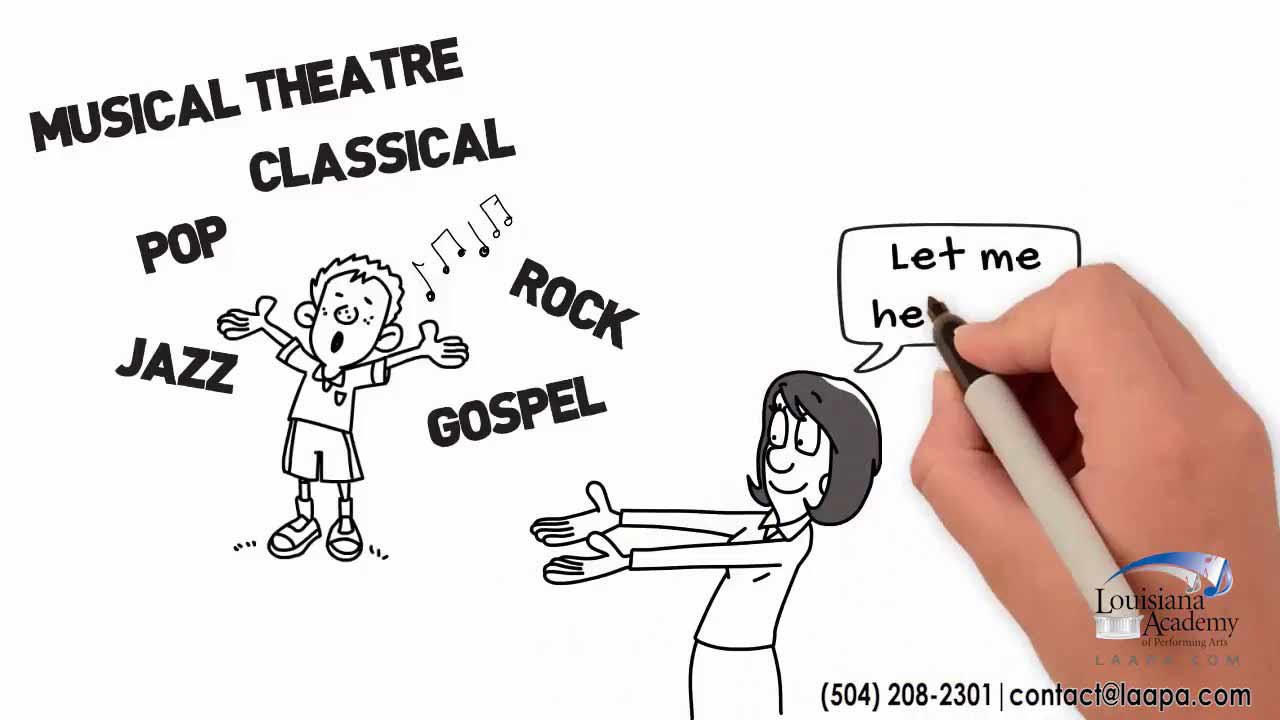 Singing Lessons for Kids/Teens/Adults
With hundreds of voice lessons taught each week and thousands per year, we work with more kids, teens, and adults than any other private voice teacher or studio in New Orleans! Our vocal program is well known in the community and our faculty members are routinely referred by schools and other music professionals because of the fact that our students receive lead roles within a variety of performance settings at the elementary, high school, and collegiate level. The vocal department also successfully prepares students interested in becoming professional singers and/or voice majors for acceptance into university music programs.
Vocal lessons are available for beginning, intermediate, and advanced level students. If you've been trying to find an inspiring, caring, kind, down to earth singing teacher who is not only a talented vocalist/performer, but an equally gifted and certified educator, then we're pleased to inform you that your search is over! The best voice teacher for you is the one who will not only show you how to sing your favorite songs, but will be able to provide a lesson plan that is both fun and progressive with clear communication and teaching methods that will have you walking out of every lesson with a feeling of success and a smile on your face! Learning to sing is one of life's most rewarding challenges, and we can't wait to help you discover your talent! Over the years our faculty and students have recorded numerous performances and interviews that demonstrate our unrivaled history of success in vocal music education both on the Northshore in St. Tammany Parish and throughout the Greater New Orleans area and the Southeastern Louisiana region.
We understand that not all students are interested in becoming music or professional vocalists. Our teachers are all selected not only for their outstanding credentials and teaching abilities, but most importantly for their abilities to meet and relate to students where they are in their training. Not all students are the same, and our instructors make it a point to customize each lesson to the needs and interests of the student!
A brand new five year old student who wants to learn to sing "Frozen" from Disney will have a very different lesson than a high school student preparing for an audition and singing a classical aria or perhaps a Broadway musical number!
Voice/Piano Lessons (ages 5-adult) are also available and provide students with solid foundation in piano studies as well as voice with a 60 minute private lesson (covering both voice and piano within the time period).

What Happens at Your First Lesson?
Your first lesson will be a blast! You'll get to meet your new teacher and spend some time chatting about what kind of music you listen to and would like to sing. You'll then learn a bit about the anatomy of your voice, how to properly warm up your vocal cords, diction (properly enunciating the lyrics as per the style of music), pitch, and choose your first song to begin working on!
Watch an introductory vocal coaching video on "diction" from our Lagniappe Lesson tutorial series to help you get warmed up!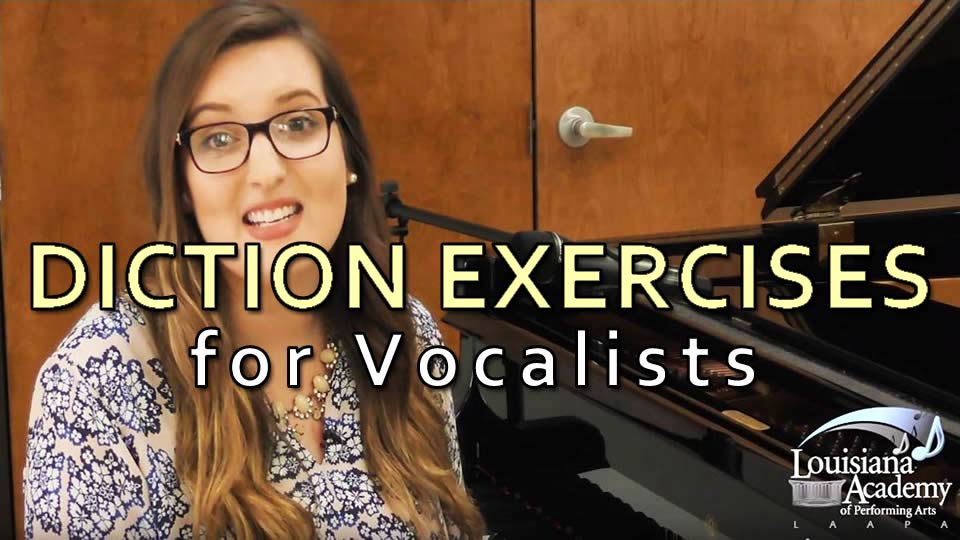 Singing lessons are offered at our Covington School of Music (conveniently located in downtown Covington), Mandeville School of Music & Dance (conveniently located near I-12 in Northern Mandeville/South Covington) River Ridge School of Music & Dance (conveniently located just outside of Metairie/Kenner and a short drive from New Orleans via the Earhart Expressway). Click the links above for a virtual tour of our 3 beautiful campuses!
About our Vocal Instructors
The Voice Faculty at the Louisiana Academy of Performing Arts hold degrees from some of the best universities for vocal pedagogy in the country including Loyola University of New Orleans, the University of New Orleans, Tulane University New Orleans, Southeastern University, Berklee College of Music, the University of Miami, the University of Denver, Florida State University, the Manhattan School of Music, Louisiana State University, and more. The faculty at LAAPA use a variety of nationally recognized texts such as 24 Italian Songs and Arias, Folk Songs for Solo Singers, Kid's Musical Theatre Collection, Full Voice Workbook Series, and various others depending on the interests of the student. Our teachers are also active performers and perform locally with various groups around the city of New Orleans

All Inclusive Music Theory Program
When learning to sing, just as in any music program, it is of the utmost importance to become proficient in reading standard music notation. In order to ensure that our students are receiving a well rounded education in their lessons, they all have the option of attending our music theory classes (held weekly for 45 minutes) free of charge. Topics include (but are not limited to) note reading and writing, rhythm, harmony, chord structures, basic understanding of the piano. Again, there is no extra charge for the theory classes since we strive to make this additional training available to all of our students, however attendance is completely optional and theory training may be completed weekly in the student's private lessons. Students have the option of attending this class online or on campus.
Vocal Performance Opportunities
As in all of our programs, our students have several opportunities to perform each year. Our regular recitals are held each June and December in state of the art auditoriums. We regularly add new performances from our recitals to our YouTube - watch some of our vocal students perform below!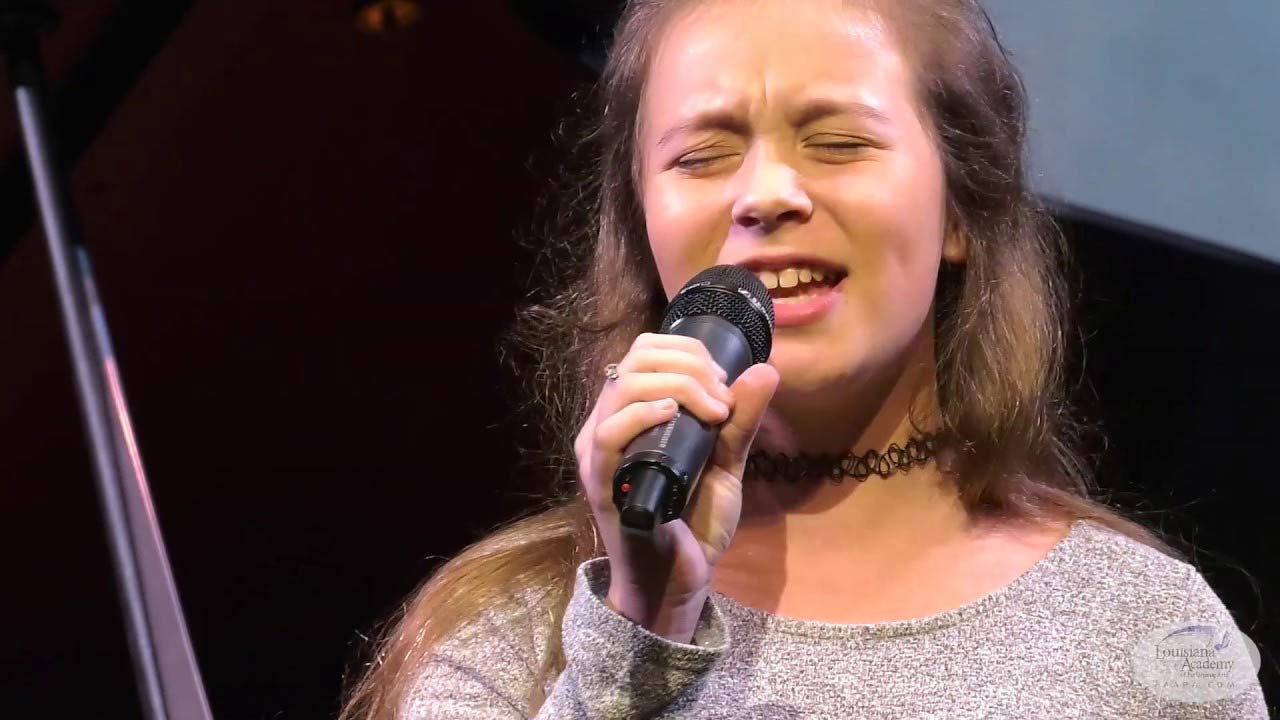 Frequently Asked Questions Regarding Singing Lessons that we receive include:
"How long should I practice each day?"
Beginning students shouldn't over do it - we typically recommend starting with 15 minutes each day and working your way up from there. The key with practicing is to focus your attention on the parts of the song that are more challenging or where your teacher has mentioned issues with pitch, maintaining intervals, and perhaps rhythm. Instead of just singing through the entire song a few times, be sure to work on the piece in sections and perhaps dedicate one practice session to each section of the song so that by the end of the week before your next lesson, you will have thoroughly worked through the entire piece which will make your teacher very happy! :)
"How Can I Log Progress? Do You Have Information About Vocal Health?"
Our students have 3 ways to keep track of their vocal lessons! We offer our standard music notebooks where your teacher can record all assignments. We also offer digital lesson planning via the MyMusicStaff app which will log messages from your teacher, youtube video shares, pdf shares, etc. Finally, Mrs. Carolyn Russell, a senior voice/piano faculty member, has written a book designed specifically for promoting Vocal Health and Progress - you can learn more about it via the video below.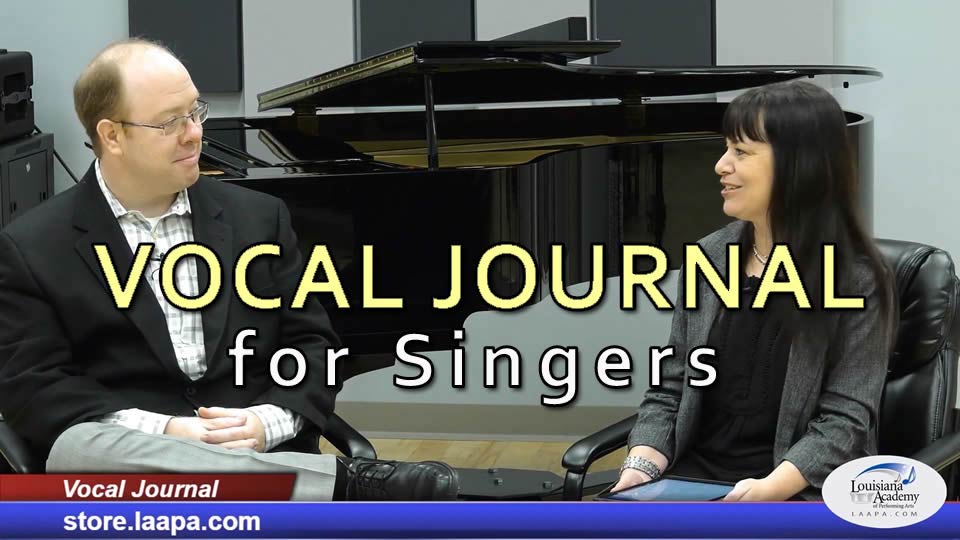 Learn more about our Voice Lessons in other cities: Covington, Harahan, River Ridge, Mandeville, Metairie, New Orleans