Dance Studio in River Ridge for kids, teens, & adults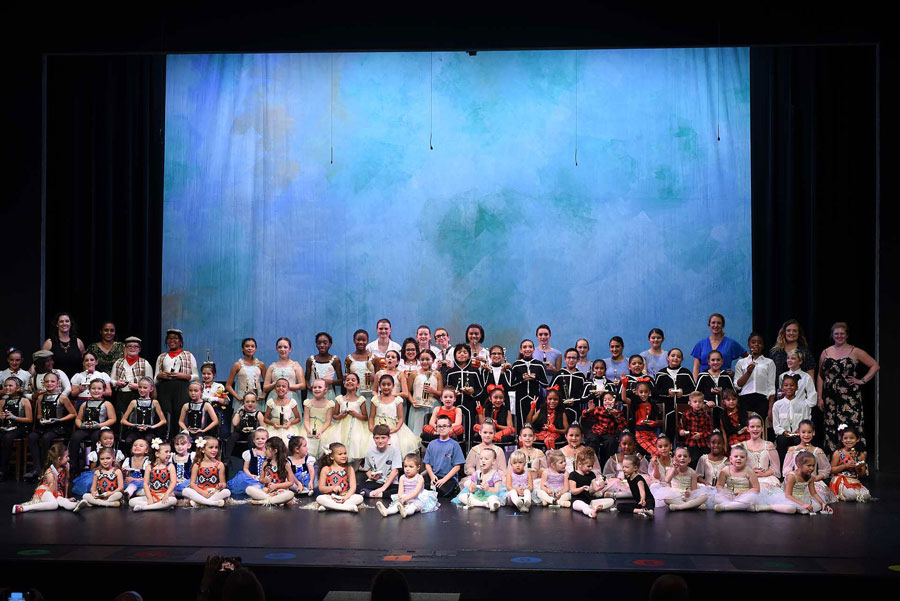 As one of the local leaders in performing arts education, the River Ridge School of Music & Dance offers a wide variety of dance classes for kids, teens, and adults to explore.
Students of all backgrounds and levels are invited to study with our friendly and energetic, University Trained faculty. Whether you're brand new to dance or have been dancing for years, we have a program that we know you'll love!
Our dance faculty understand that our students all enjoy dance for many different reasons and may have a variety of different goals. Some parents want their children to take dance for the physical, social, and mental benefits, while others have long term performance and perhaps professional goals in mind. Rest assured that whatever your goals, we are here to help you achieve them and we absolutely enjoy all of our students.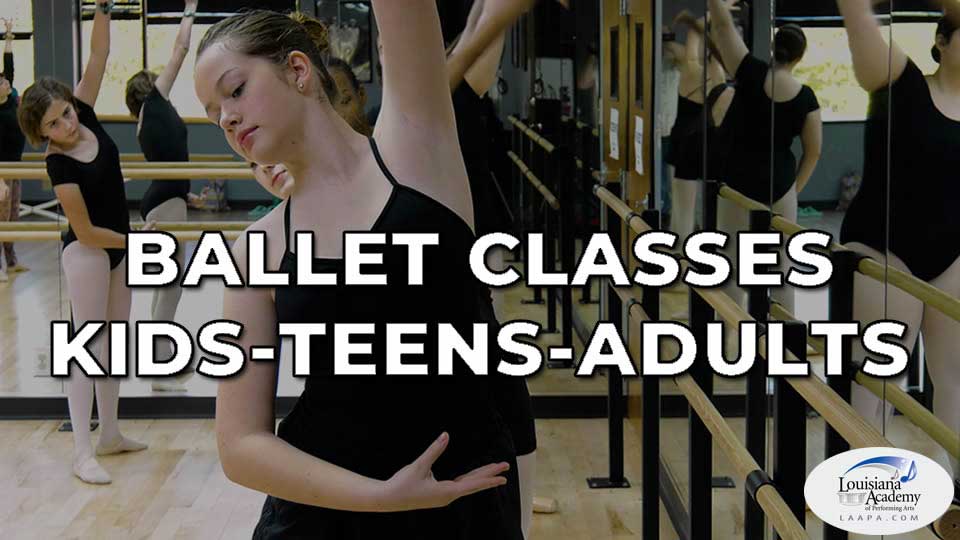 As a non-competitive school, we focus exclusively on the education of our students as well as two performances annually. Students who are seeking additional training may consider enrolling in our Musical Theater program as well as our Strength and Conditioning program. Strength and Conditioning classes are complimentary each week for students who are enrolled in at least 2 classes!
A complete schedule of all current classes may be found here. Our faculty are additionally available for private instruction and coaching by appointment.
Online Dance Classes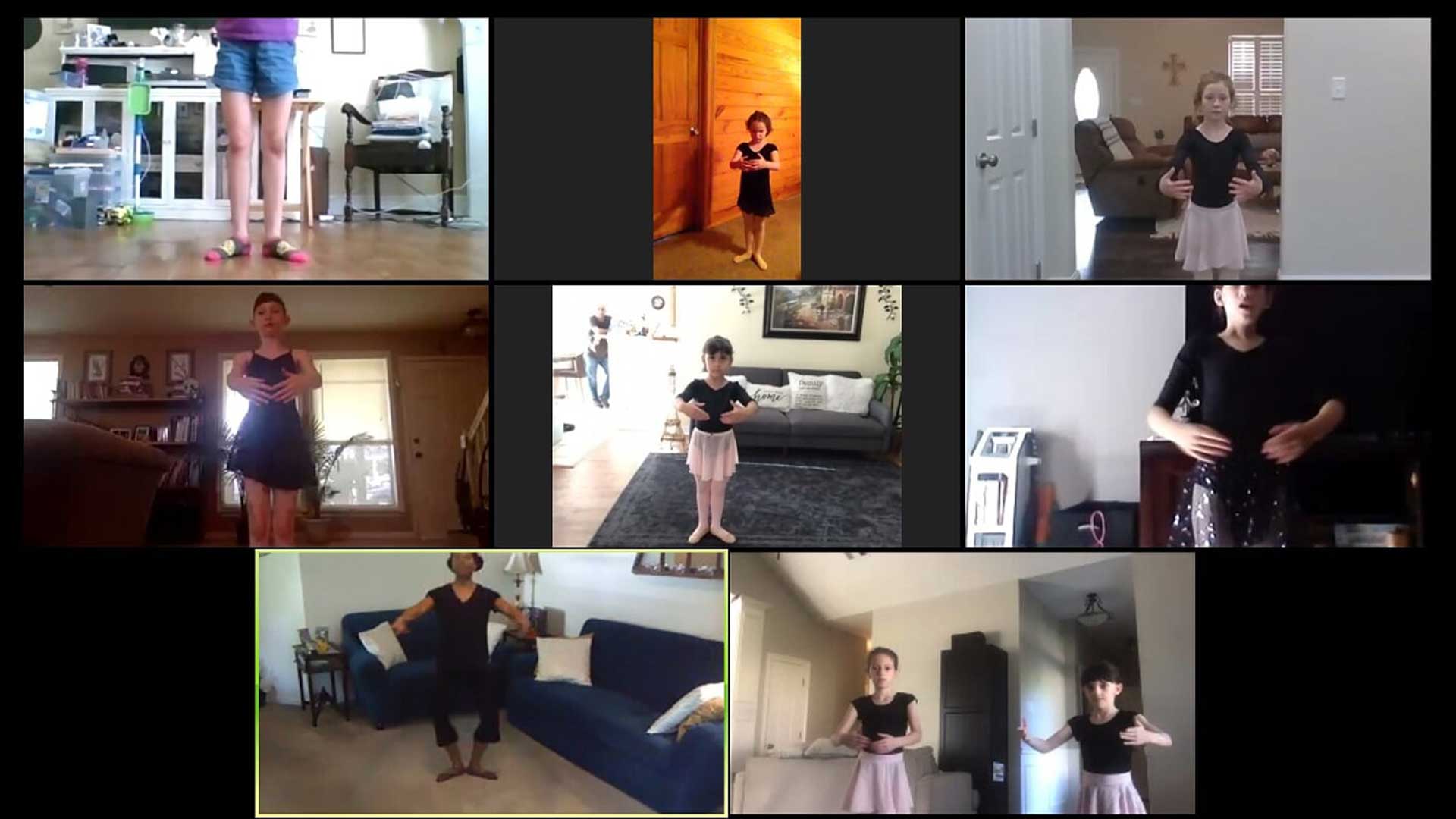 Interested in learning to dance from the comfort and safety of home? Great! LAAPA has been offering virtual classes since 2012 when Skype first became popular, and our dance faculty are extremely comfortable teaching students of all ages online. All of our students have the option of attending our dance classes online or in person each week.
Learn More About Online Dance Classes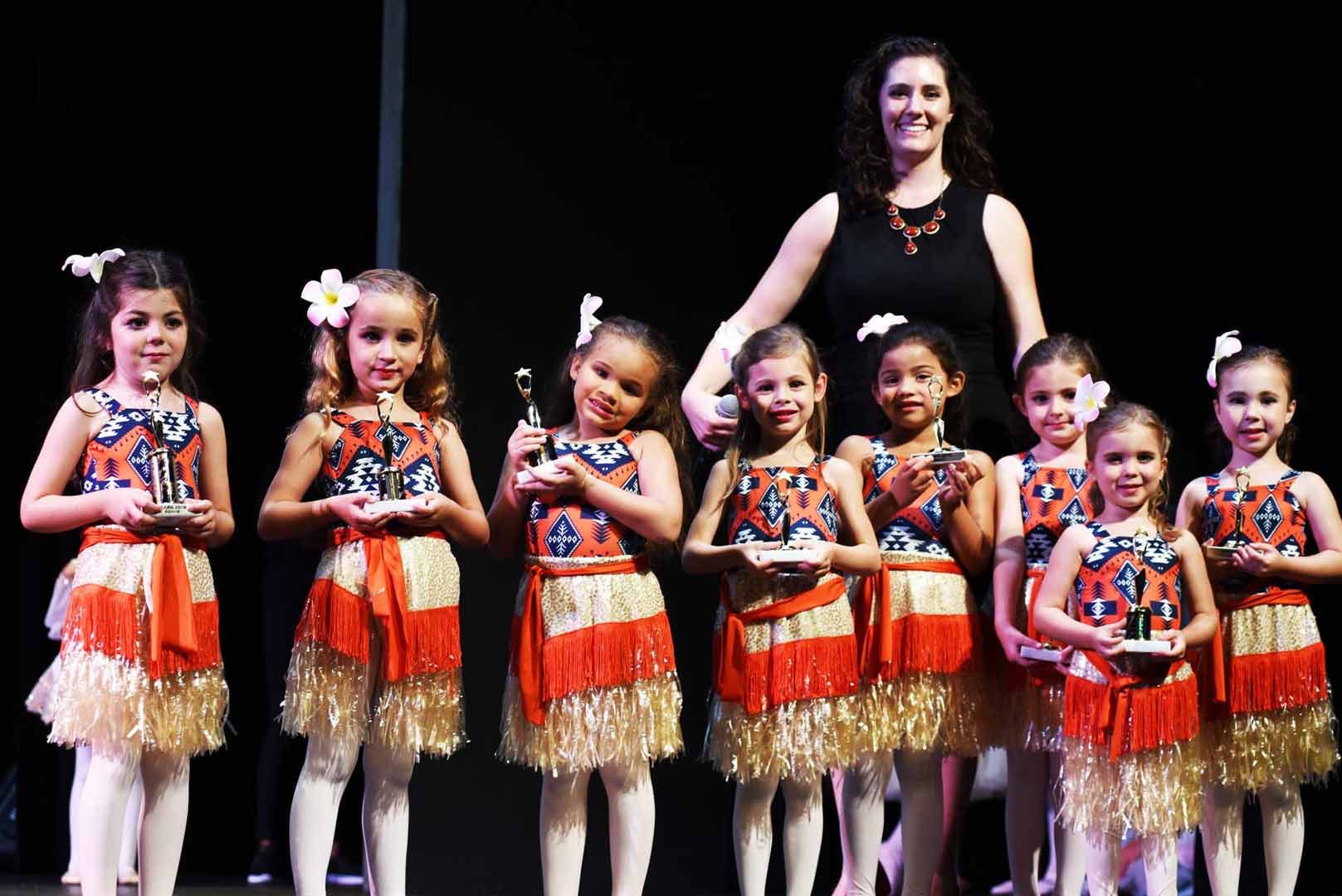 What Sets Our
Dance School Apart?
While there are certainly many choices for dance education in our area, our school provides world class faculty and resources to develop the whole dancer. Our students focus not only on technique, but also vocabulary, history, performance etiquette, teamwork, and original choreography.
At the heart of our dance program is our communication system. Without proper communication between parents, students and faculty, progress will be non-existant! All students are asked to chart their weekly reminders, assignments, as well as personal goals in their special dance notebooks that we print in house. Our faculty additionally communicate through two digital platforms that all parents and students have access to. Each week our faculty may upload supplemental video and multimedia content relevant to their current class topics. We feel that more communication is generally better and that when we are all on the same page, everything runs smoothly!
Finally, there is no shortage of performance opportunities! Our formal recitals are held in June and December each year and all students (beginning through advanced) are invited to participate! We've been told that our recitals are some of the best managed with maximum lengths of 1.5 to 2 hours. At our school, you don't need to plan on being at the dance show all day long!
Students are additionally invited to perform at various events in the city throughout the year. A recent highlight includes the 2019 Amazon Feature Film, Troop Zero which featured many of our dancers! With a full music department, our dance students also have the opportunity to collaborate with our musicians and recently performed at the New Orleans Convention Center for the Louisiana Educator's Association.
Choosing a Dance Program - What Beginners Need to Know
New to dance classes? Ryan interviews Mrs. Mary Shaffo, Department of Dance Chair Emeritus. They discuss what beginning parents and students need to know when getting started and choosing a school of dance. The lesson below is courtesy of our Lagniappe Lesson Blog series.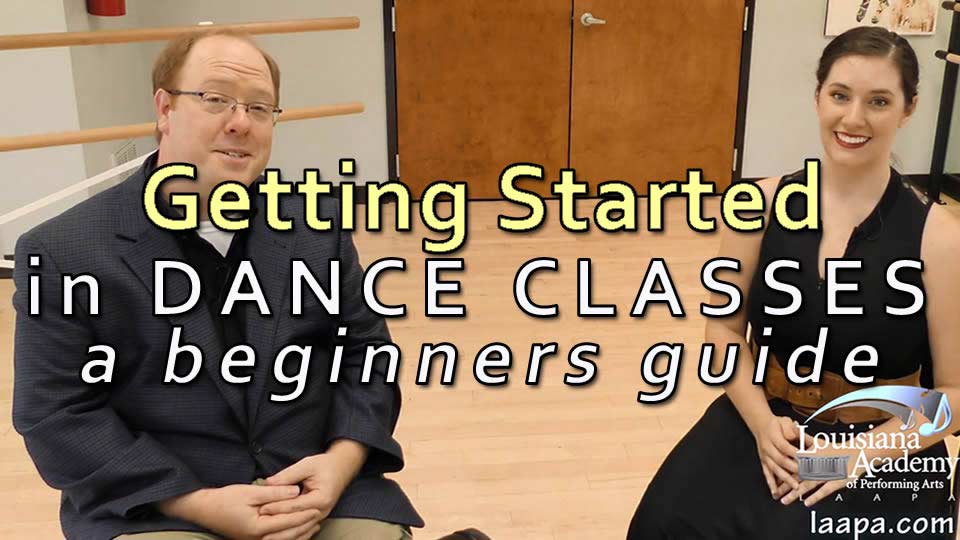 Toddler Classes in River Ridge (ages 18 months-4yrs)
Toddler Dance classes at the River Ridge School of Music & Dance lay the foundations for dance appreciation in a stimulating and nurturing environment. Children attend with their parents and explore a variety of dance styles through a variety of classroom activities and games.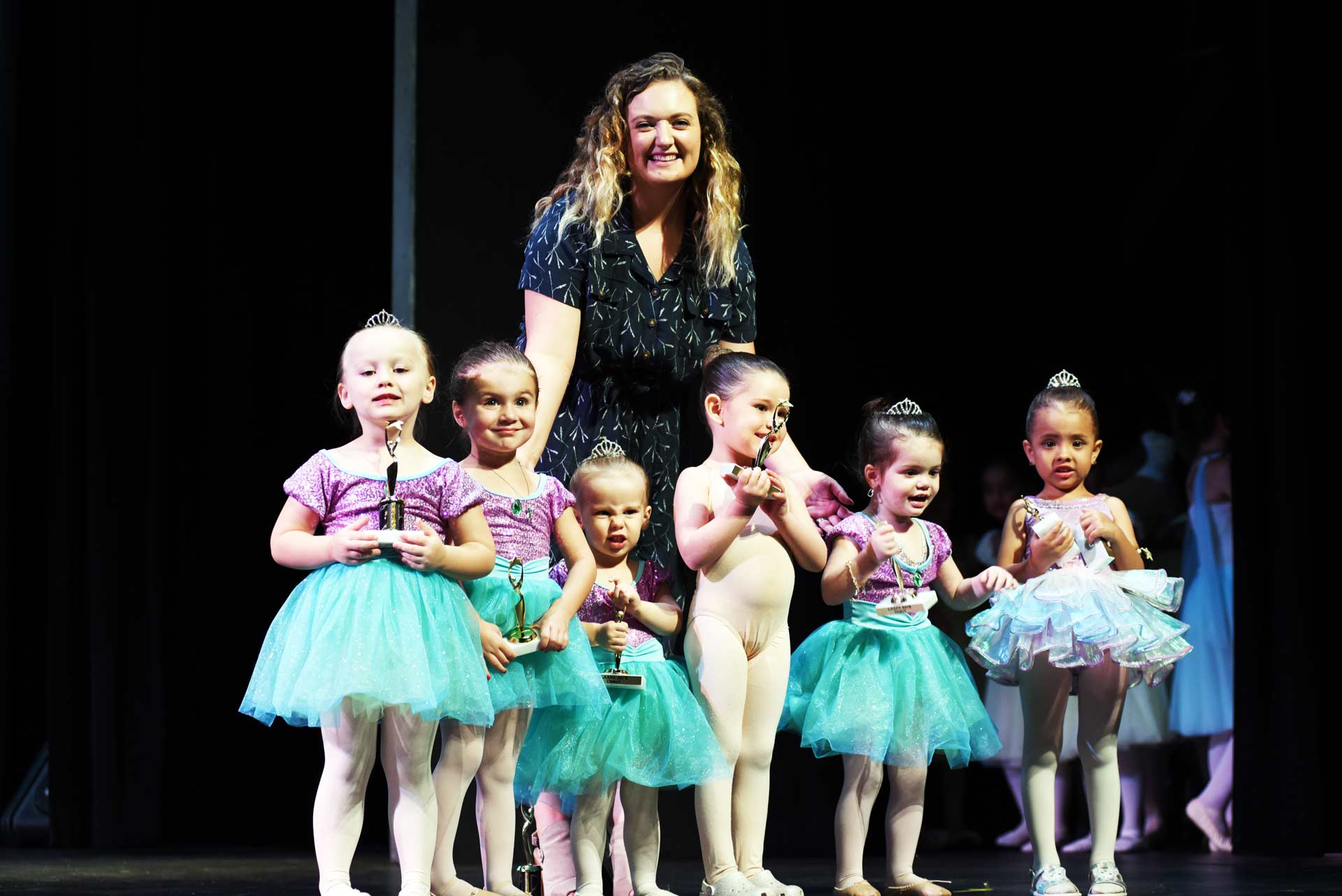 Pre-Ballet Classes in River Ridge (ages 4-6)
Students ages 4-6 are ready for our Pre-Ballet program which introduces students to age appropriate ballet technique, choreography and terminology preparing them for Ballet I.
Ballet Classes in River Ridge (ages 7-up)
Students may enroll in traditional beginning ballet classes at age 6. Classes will cover a variety of traditional topics including but not limited to plie's, releve's, and tendues, as well as leaps and general across the floor movements. Students begin pre-pointe prep in Ballet II with Ballet III largely focusing on pointe work. All level II and level III ballet students who wish to be placed on pointe are strongly encouraged to enroll in our weekly Strength and Conditioning classes (free for students taking 2 or more classes each week!)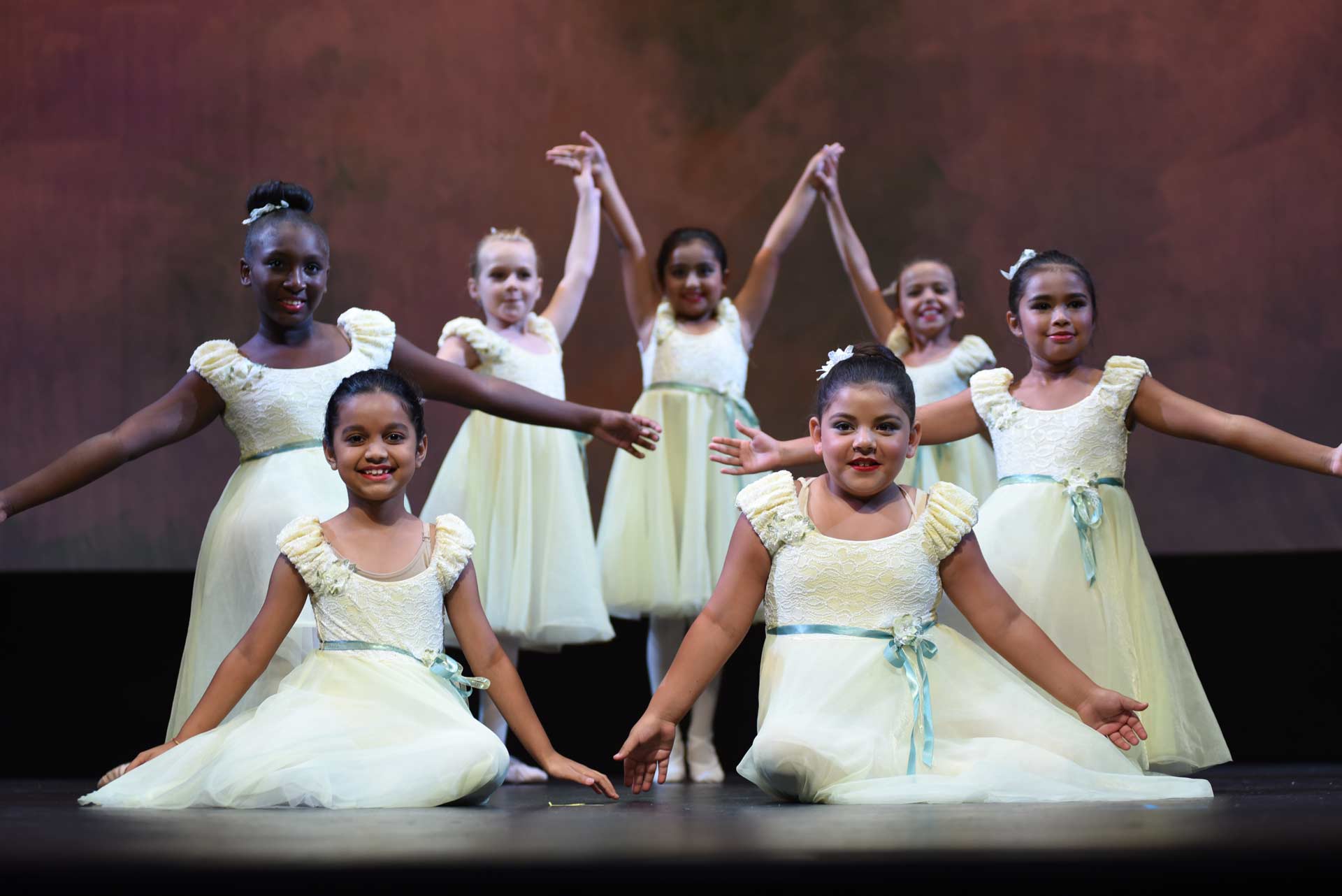 Watch a Ballet Class with Ms Desiree below on "Pirouettes" (compliments of our Lagniappe Lesson Series).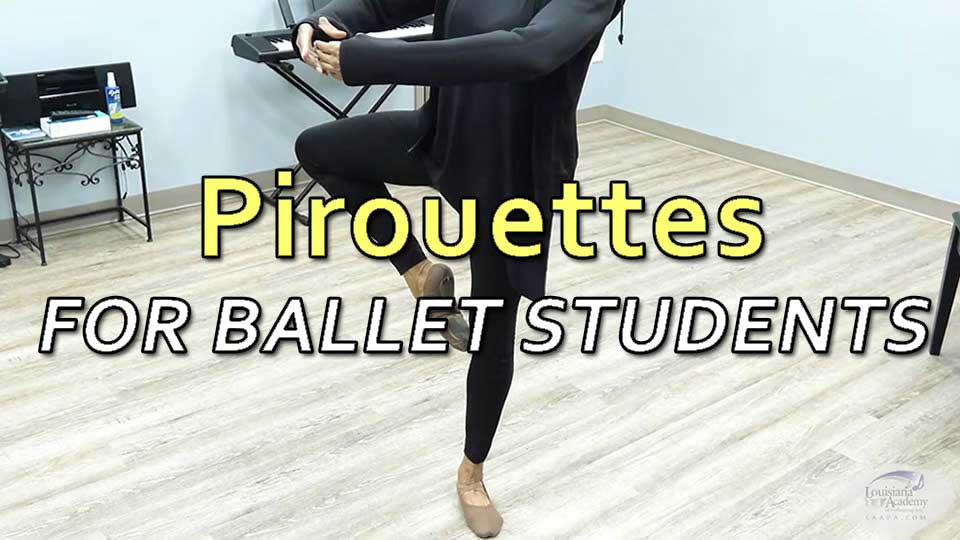 Hip Hop Classes in River Ridge (ages 4-up)
Students more interested in dancing to contemporary and popular music will feel right at home in our Hip Hop classes! While prior ballet experience is welcomed, it is not required to get started, however many of our students who have enrolled in both simulataneously have found that the two classes (while very different stylistically) have elements which compliment one another and strengthen the learning process. Topics covered include isolations, dynamics, pop-and-lock, funk, freezes, and more.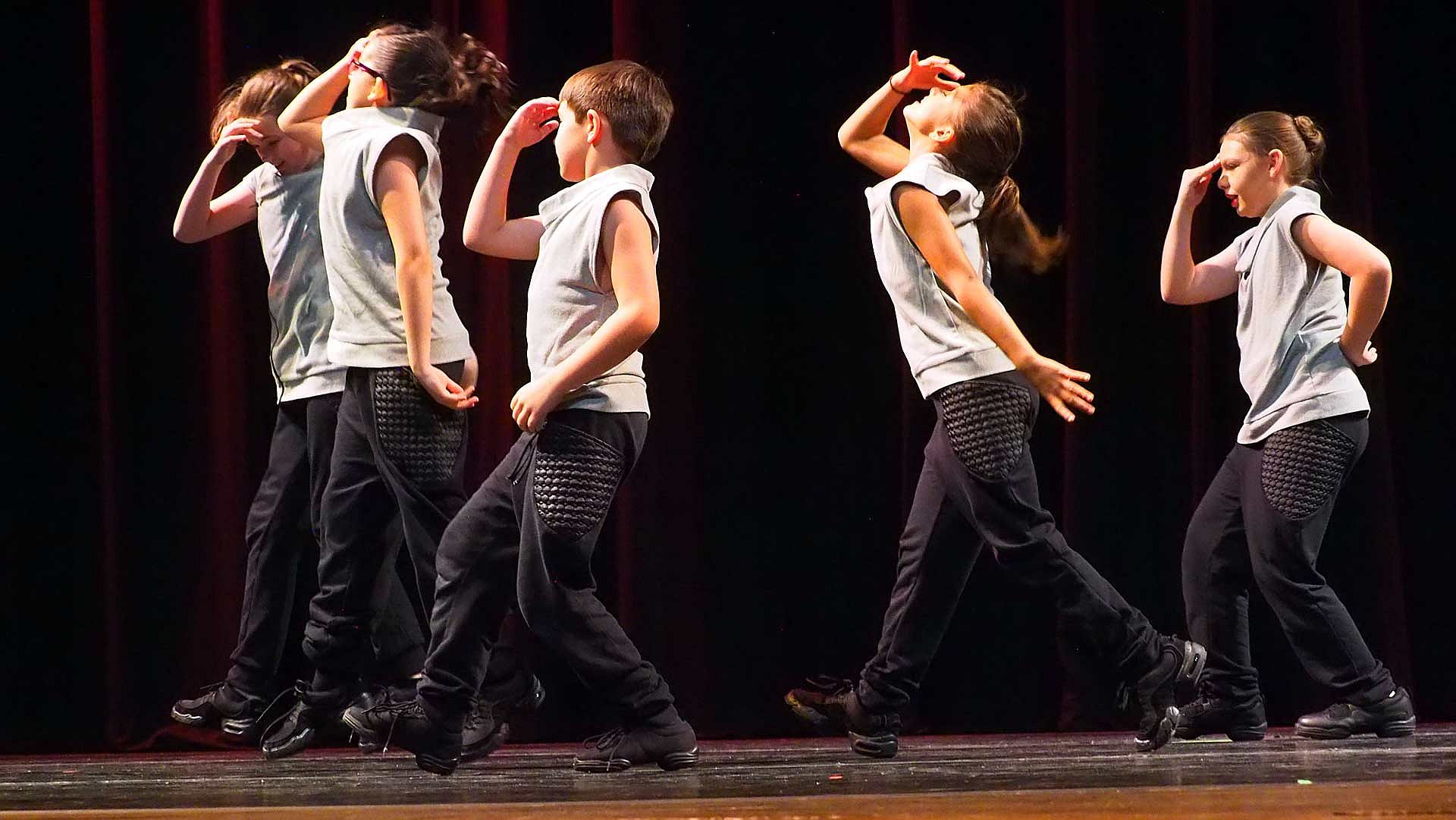 Watch a Hip Hop Class Perform at a Recent Recital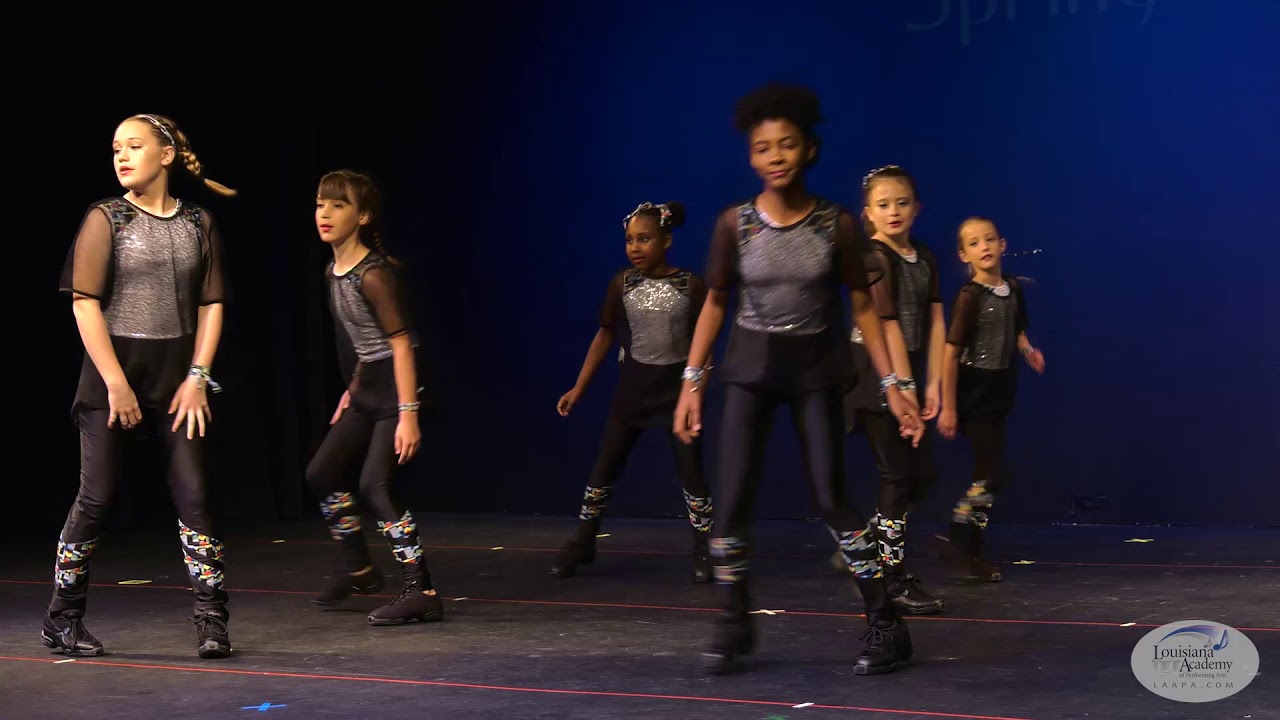 All Dance Programs Offered
We realize that you have a choice of many dance academies and schools in River Ridge which is why every day we work to ensure that we are offering our students the best possible educational experience with exceptional faculty members, the best facilities, and a vast selection of music and dance programs to offer students of all ages.
A comprehensive listing of our dance classes offered at the River Ridge School of Music & Dance include instruction in Parent & Tot , Pre-Ballet, Pre-Ballet/Tap, Ballet I, Ballet II, Ballet III, Musical Theater I, Musical Theater II, Hip Hop I, Hip Hop II, Hip Hop III, Contemporary/Modern I, Contemporary/Modern II, Adult Hip Hop, Adult Tap, Adult Ballet, Hip Hop/Acro. Private lessons are additionally available in any style/level.
About our Dance Floor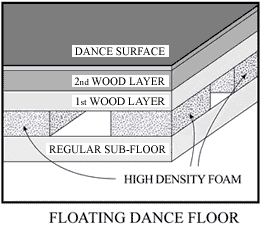 The floor in any dance studio is key to the comfort and success of students and faculty. Our studio features a completely custom floating maple hardwood floor which ensures that our students and instructors do not injure or overly fatigue their knees, ankles, and lower backs.
River Ridge School of Music & Dance - Campus Overview & Driving Directions
Our school is easily accessible from New Orleans via the Earhart Expressway - exit at the very end on Dickory Ave. Coming from Metairie, you can reach us by taking David Dr to Airline - when crossing Airline, David becomes Dickory Ave. From Kenner, head East to Airline Hwy to Dickory or Jefferson Hwy to Little Farms or Sauve then to Dickory!
River Ridge Virtual Campus Tour