Ukulele Lessons (ages 5-adult)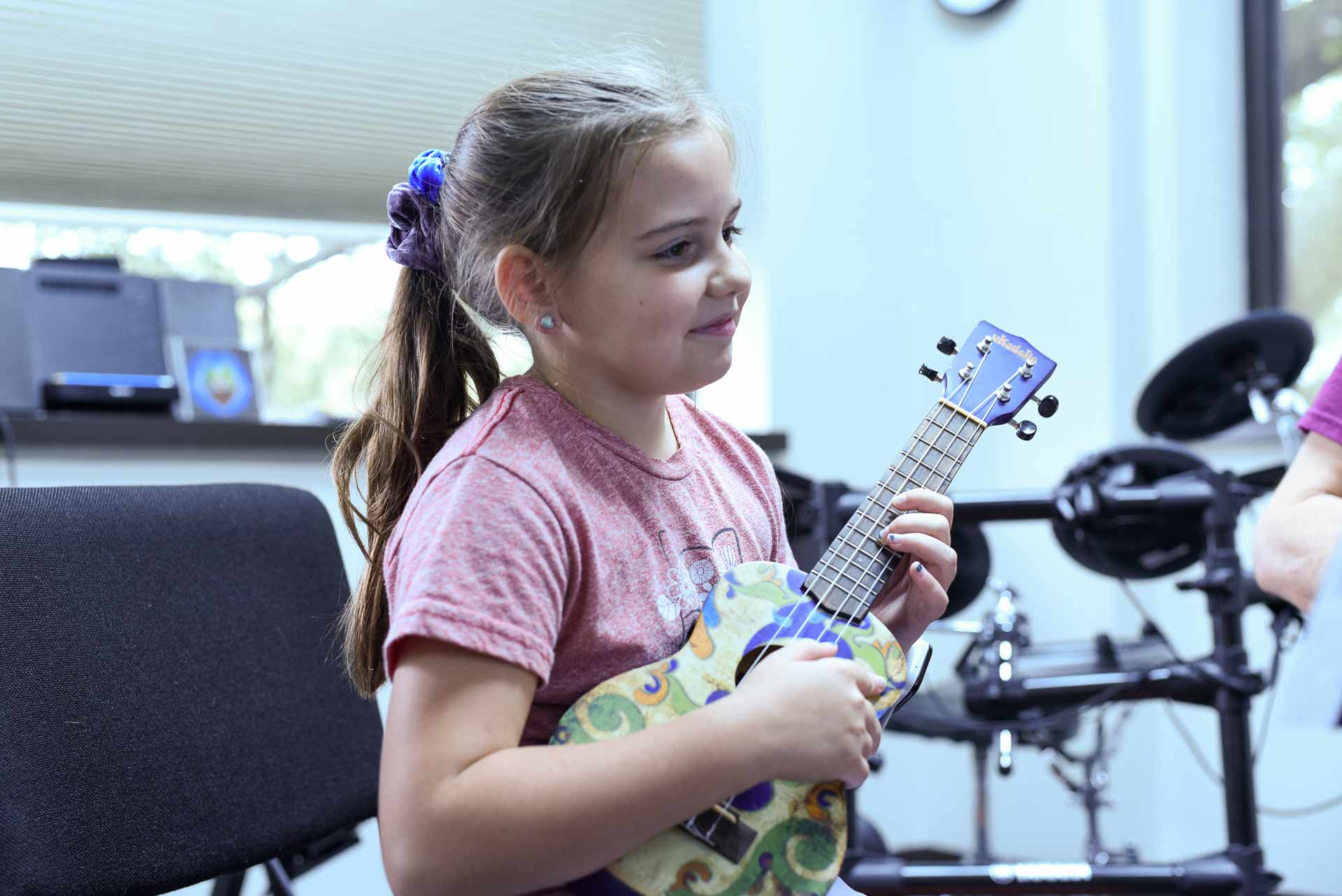 Ukulele lessons are offered in 30, 45, or 60 minute sessions. Students meet once each week with their instructor. While most students will begin with a standard/soprano sized, 4 nylon-string ukulele, there are actually a variety of models available to cover a wide range of notes.
Originating in the 19th century in Hawaii, the ukulele's popularity in Western music has soared in the past decade! If you're looking for a small, extremely affordable, four-stringed instrument to learn how to play music, then look no further! With a starting price of around $40-50 for a beginning level instrument, the ukulele is one of the most economically accessible instruments today - perfect for beginning students unsure of whether or not they will want to continue lessons down the road.
They are, from smallest to largest "Pocket" (piccolo, sopranino, sopranissimo), "Soprano" (Standard), "Concert" (alto), Tenor (taro patch, Lili'u - 4,5, or 8 strings!), "Baritone" (bari, uke, taropatch 8 string), "Bass", and "Contrabass" (U-Bass, Rumbler).
Interestingly enough, a single, standard sized, 6 stringed acoustic guitar is able to play the majority of notes that all of these ukulele models combined can produce! However, the simplicity and small form factor of the ukulele is what makes it such a fun instrument that's easy to play - perfect especially for beginners with smaller hands that may eventually want to learn the guitar.
What Happens at Your First Lesson?
At your first lesson, your teacher will greet you, show you how to tune your ukulele and also go over all of the parts as well as how to care for it. Proper posture and hand positions will be discussed, and you'll be introduced to strumming and picking on the open strings and may even learn to strum your very first chord! You'll also learn about which books and sheet music you'll want to pick up.
Ukulele Teaching Methods
At LAAPA, our ukulele teachers use a wide variety of method books for students. As each student is different in his/her needs and goals, different books and sheet music are recommended for different students!
We currently use the Hal Leonard Essential Elements book as well as Alfred's Basic Ukulele Method for traditional students. Other students interested in pop/jazz music may work out of fakebooks learning chords/melodies.
Watch one of our Ukulele Students Perform!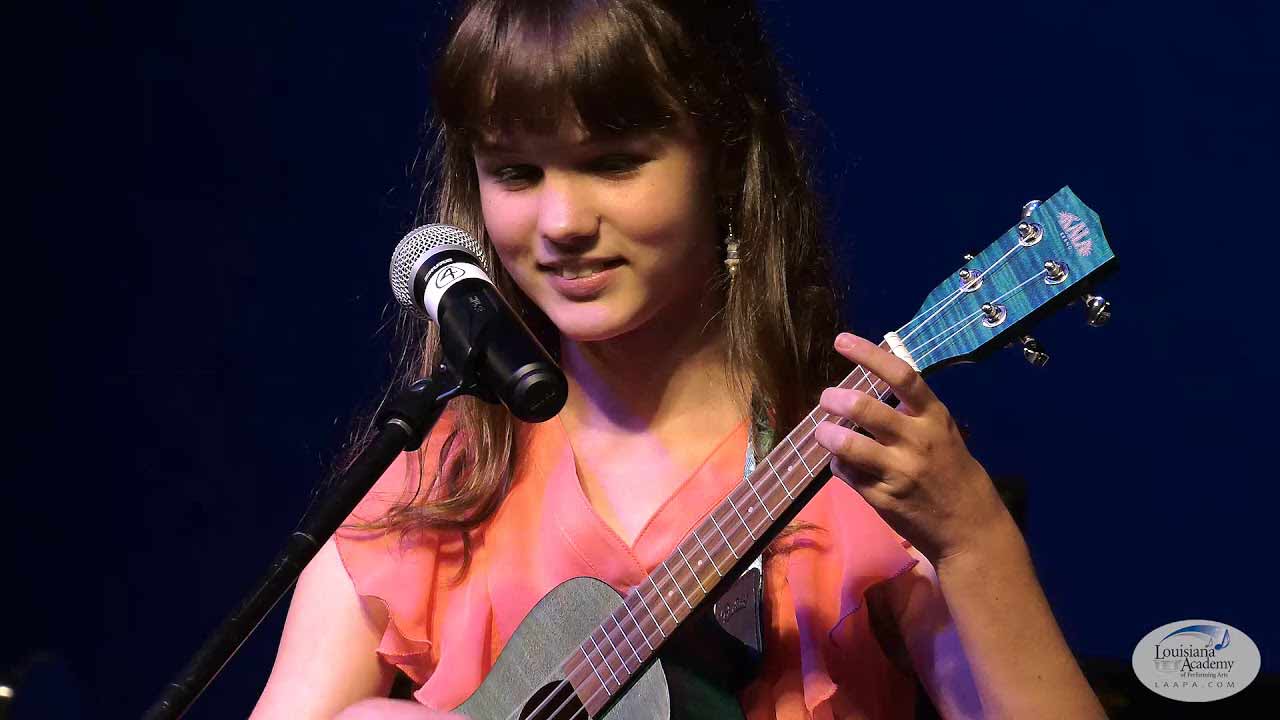 Of course all of our ukulele instructors are well versed in a variety of musical styles, so even if the classic Hawaiin repertoire is not to your liking, you can still learn classic rock tunes (for example) on the uke!
Concerts & Performance Opportunities
All students have the opportunity to perform several times a year. Each December, we hold a Benefit Concert that supports underpriviledged children and families. Each June we hold our formal recital and awards ceremony. Each March we hold our annual music fesitval, LAAPAFEST. These performance opportunities are all completely optional, but they are a great way to celebrate your success and show your family and friends what you've been learning!