Hip Hop Classes (ages 4 - adult)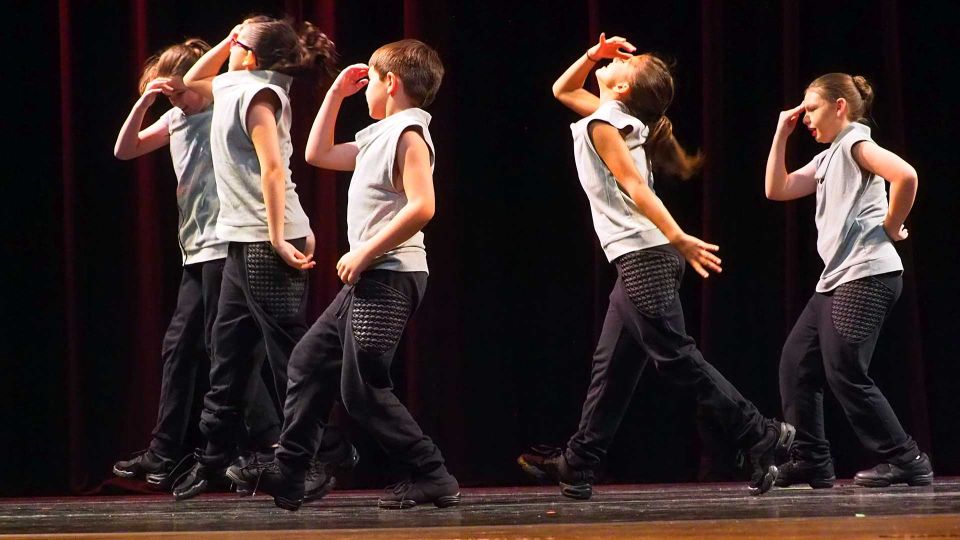 About the Hip Hop Program
Our hip hop classes are offered at various times during the week to students beginning at age 5. Hip Hop is a style of dance that is more technically free, funky, and a derivative of jazz and African dance. Hip Hop steps are closely tied with those seen in current music videos and "pop culture". Like Jazz, the music is highly energetic and the movement is more free. We promote a family friendly atmosphere at LAAPA, so only music with appropriate lyrics and messages is used in the classes.
Students in our Hip Hop classes come away with a great sense of rhythm and style. A variety of positions, techniques, and terminology are introduced and reinforced within each class to prepare them for any future dance endeavors, whether it be dance teams, musicals, or any of our many performance opportunities. The culmination of the student's hard work is showcased at our Winter Show and Spring Recitals through creative and original choreography. Below are class description for the various levels we offer.
Watch a hip hop class in action!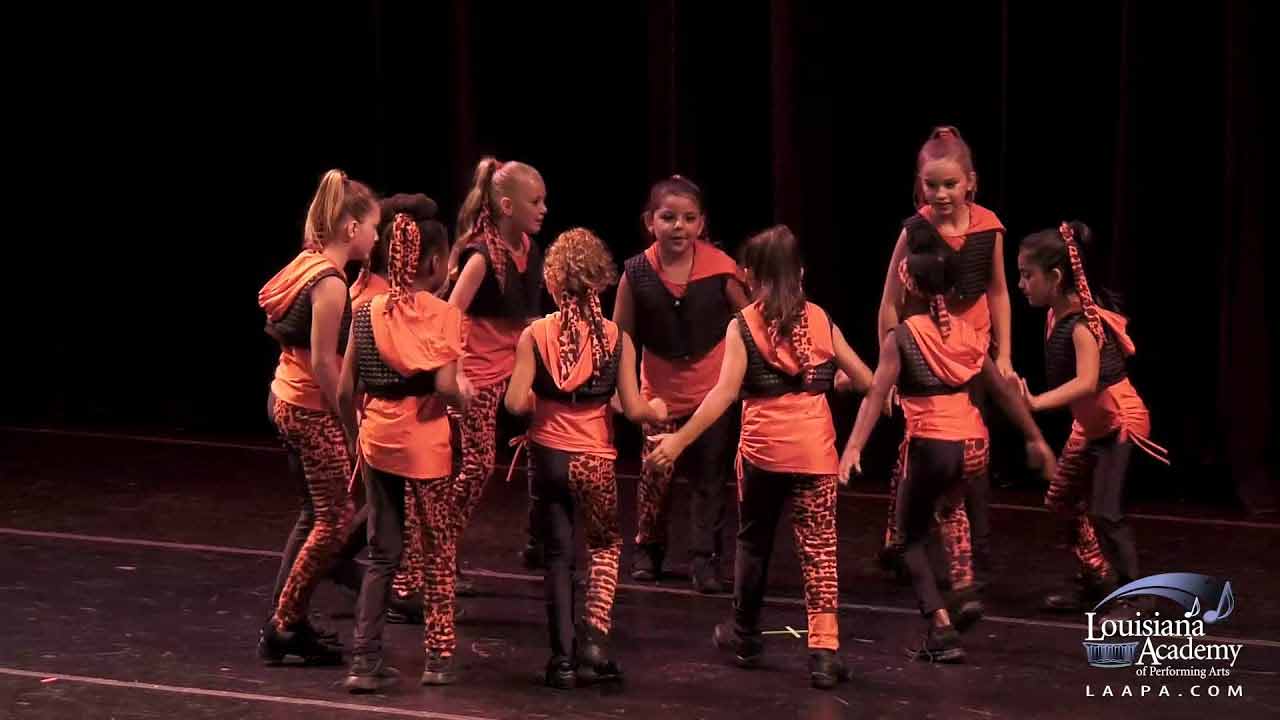 Hip Hop classes are offered at the Mandeville School of Music & Dance (conveniently located near I-12 in Northern Mandeville/South Covington) and River Ridge School of Music & Dance (conveniently located just outside of Metairie/Kenner and a short drive from New Orleans via the Earhart Expressway).
Pre Hip-Hop/Acro (Ages 4-6):
Pre-Hip Hop/Acro is an introductory program that focuses on fundamental positions and movement skills that encourage body awareness and coordination. The class covers introductory skills such as forward and backward rolls (including straddle), splits, and bridges. Emphasis is placed on individual and team play exercises that allow students to develop social skills, i.e. waiting for a turn and responding to directions. The tumbling aspect teaches students how to control their bodies while making them stronger and more flexible, while the creative movement aspect allows them to express themselves and explore new movement in a fun way. Students will also begin to learn fun combinations to high energy music. This class is perfect for little ones who love a fast paced and upbeat environment!
Hip Hop/Jazz I (Ages 7-up):
Hip Hop/Jazz I combines street dance with funk and jazz in a fun, fast-paced environment. The class strives to equip students with the knowledge of various hip hop styles while also teaching the foundations of jazz technique and terminology, such as pas de bourree, jazz squares, ball changes, etc. Students will learn the importance of isolations and dynamics to execute pop-and-lock and funk movements, while also increasing endurance and flexibility. In addition, this class hopes to foster and improve skills such as self-discipline, spatial awareness in the center and across the floor, gross motor skills and social interaction in a fun environment.

Hip Hop/Jazz II:
In Hip Hop/Jazz II, we build off of what the students have learned in level one, while also adding new and exciting challenges. In this class, we begin working on turns, leaps, kicks, and floor work, while also increasing the amount of endurance and strength and conditioning work with an emphasis on core and upper-body. Students are encouraged to take risks, perform bigger, and memorize more challenging and longer combinations and performance pieces.

Hip Hop/Jazz III:
After establishing a solid technical foundation, students in Hip Hop III can now focus on more complex combinations and performance technique. Students will be continually challenged physically and mentally as they continue to work on endurance, strength, musicality, as well as retention. In this class, students will learn to pick up choreography faster, as well as execute more difficult floor work, turns and leaps. They will also learn the importance of isolations and dynamics to execute pop-and-lock and funk movements. Another aspect of the class is introducing students to choreography technique and teaching them how to explore and create their own movement. ***Hip Hop III is not a beginning level class - brand new dancers in this age group will need to have previous dance experience and/or meet with the faculty to determine the best class placement.***

Registration for Hip Hop Classes
Our Hip Hop classes are offered year round and students who are brand new to dance are welcome to get started at any time.