Music Lessons - What They Really Teach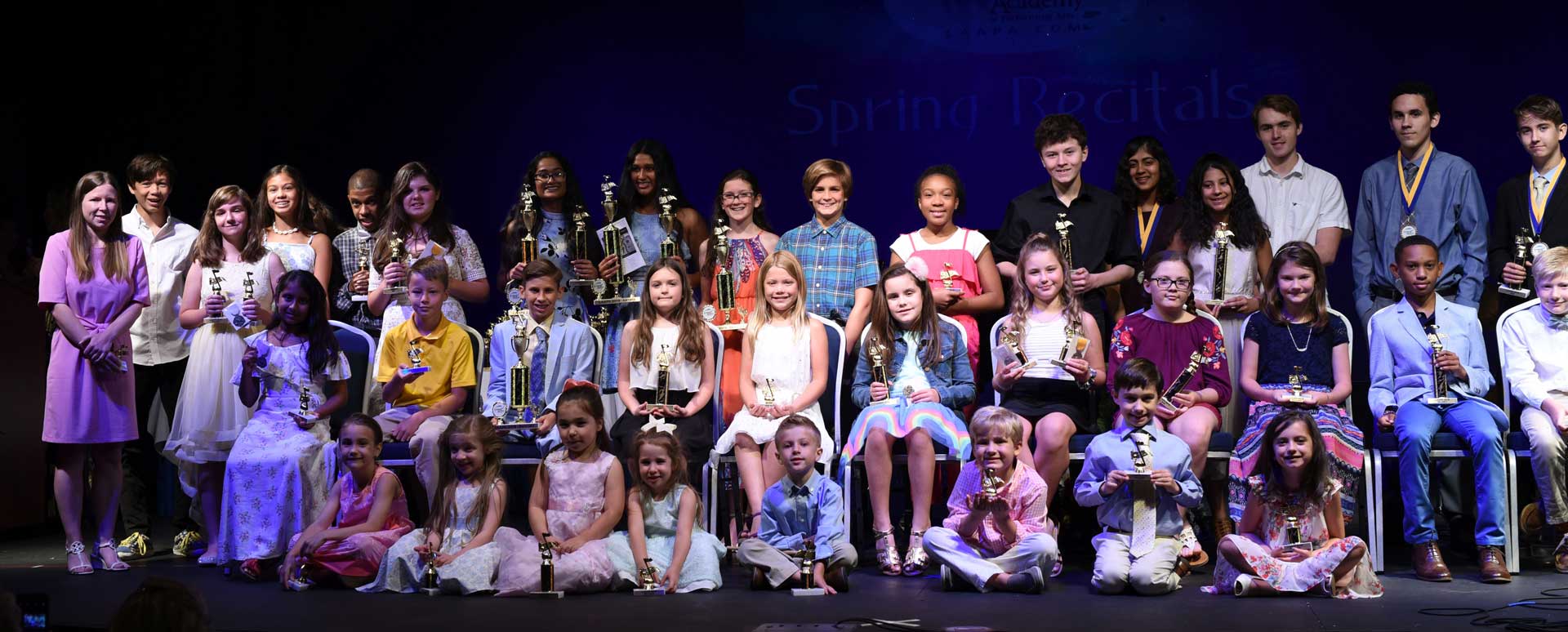 Music lessons have so many hidden benefits for students of all ages that many people don't realize. Going to a music academy gives students a new way to make the rest of their lives better as well by building important life skills. Music lessons aren't just about learning how to play an instrument, read music or sing. Music lessons also enhance the quality of life of every student in the following eight ways:
Music Lessons build good habits by promoting daily practice.
There are no shortcuts in music. Even a prodigy has to learn how to play a new piece of music. Playing music requires focus. Unlike so many other modern things, there's no such thing as multi-tasking while practicing music. The coordination between a student's brain, fingers and breathing builds up strong concentration skills. In today's world, the ability to concentrate is something that everyone could use more of, right?
According to many accounts, Bernard Marigny's family owned nearly one-third of New Orleans, and Marigny used a portion of his sizeable inheritance to purchase about 5,000 acres on the Northshore.
Students gain confidence that they can succeed.
Trying to learn a new skill all alone is extremely difficult. With a music teacher, a student can make very rapid progress because they're getting valuable feedback that they couldn't get any other way. When one of our students finally performs at one of our recitals, they feel incredibly proud after playing in front of an audience when everyone applauds them. Then they know in their hearts that they can succeed in other areas of their lives too if they put in the right efforts.
Learning to play or sing with a group helps younger students understand the value of cooperation.
Experience in classes helps students to learn how to work together as a team with the rest of their choir, band or cast to pull off a big performance. All the parts played together are what makes a musical piece beautiful. Students learn to value and appreciate the parts that everyone else brings to the show, and in life that helps them to work better on teams in the professional world.
Singing and playing an instrument can help relieve stress and serve as emotional therapy over time.
Once students start playing, they have the opportunity to practice their favorite songs on their own. Music gives them an outlet to express feelings that they suppress inside without realizing it. The cathartic experience of playing a great song can help them release that emotion and give them a freedom of expression if they want to start writing their own music eventually. Music helps them channel whatever they're feeling into a positive force of inspiration that they can use while playing music. It can help students express themselves better after suffering some kind of trauma because it helps relieve depression and anxiety, according to sources cited by Suzanne Hanser in the music-therapy department at Boston's Berklee College of Music.
Also exciting, LiveScience reported that "playing music definitely relieves stress ... [which] can have a positive effect on your mental and physical health."
Music Students can find a new, supportive community.
Everyone needs a community to help them face life's challenges. Especially if a student is shy, attending a music academy can help them bond with the others that they practice with. When younger students learn how to make friends more easily this way and feel that others accept them, then it's easier for them to develop relationship skills and build emotional intelligence. At our schools, everyone is welcome to join us and become a part of our musical family.
Studying music makes your brain healthier.
Playing music builds memory and fine motor skills and stimulates multiple parts of the brain to work together much more efficiently.
JoyTunespublished a great list of statistics proving that learning how to play music does make you smarter. They published how " ... learning to play an instrument can increase your spatial coordination by as much as 30 percent." Plus, people who become musicians have enhanced auditory attention so that they hear better and can remember what they've heard more easily too.
Music is a universal language understood throughout the world, and music lessons help students to comminucate in ways where words may fail.
While traditional languages are specific to various regions, music is arguably the number one universal language that can be communicated and understood (even if at a basic level) anywhere by anyone. Music is, in many instances, the best way to aurally paint a picture, set a mood, or express one's inner feelings. Not everyone is as outspoken or eloquent as others, and through the study of music, students are able to take their thoughts and ideas and translate them into sonic textures, harmonies, and melodies that are able to be shared in a variety of artistic and powerful ways.
Music lessons can inspire people in powerful ways.
Some of the most-inspiring teachers are leading music classes. That's because music has the power to touch people's hearts and lead to long-lasting inspiration.
The music teacher who can stand up in front of a class of students and make them feel something, and then show them to express that passion both in their music and in life, makes them into heroes that anyone can look up to. Music lessons can more easily convert directly into life lessons about hope and perseverance.
The music teacher who can stand up in front of a class of students and make them feel something, and then show them to express that passion both in their music and in life, makes them into heroes that anyone can look up to. Music lessons can more easily convert directly into life lessons about hope and perseverance.
For example, YourStory published a biography of a music teacher named Evandro Joao Silva who became a local hero in Brazil, using his music lessons to empower his students to overcome incredible obstacles in life.
The kids he taught lived in crime-ridden neighborhoods around Rio de Janeiro, and he showed them how to become more positive about their abilities through music. His group of students would raise money for local charities with their concerts to help sick children in poverty receive treatment for free. One of his students, Diego Frazao Torquato, got pneumonia and meningitis in the slums when he was only 4 years old, and these diseases impaired his memory and motor skills. However, Silva taught him to play violin anyway. It was a miracle for this boy when he could finally perform, and it gave him a hope about life that he'd never had before. When Silva died later, Diego and his other students were there to play incredible music at his funeral, testifying to the power that music has to change people.
Consider all the musical possibilities available in the greater Greater New Orleans, Northshore, and Mandeville areas:
At our schools in Mandeville, New Orleans, Harahan/River Ridge and Covington, some of the best professional teachers around are ready to welcome new students with private or semi-private instruction in anything including:
The Mandeville School of Music and Dance and River Ridge School of Music & Dance also offer dance classes in ballet, hip hop, toddler dance classes, musical theater, contemporary, and tap. Our Covington School of Music offers all of our music program for the Northern most residents of St. Tammany Parish.
More Posts from our Blog:
Directions to the Covington School of Music (using Bogue Falaya Wayside Park as an example point of departure)
VIRTUAL CAMPUS TOUR
Directions to the Mandeville School of Music & Dance (using Beau Chene Country Club as an example point of departure)
VIRTUAL CAMPUS TOUR
Directions to the River Ridge School of Music & Dance (using Metairie Country Club as an example point of departure)
VIRTUAL CAMPUS TOUR