Harahan Piano Instructors for Kids, Teens, & Adults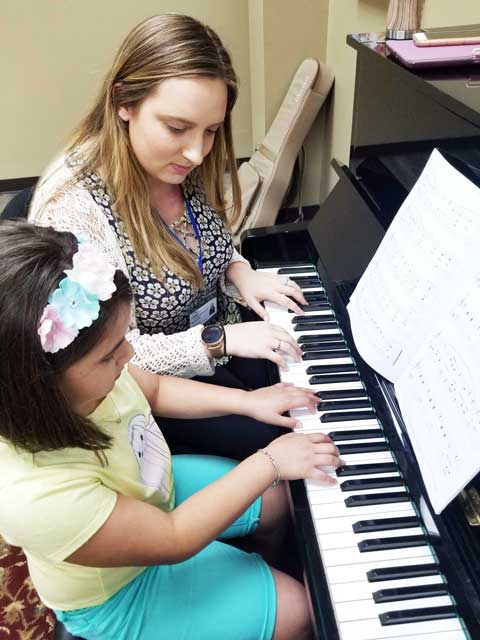 The Louisiana Academy of Performing Arts has been providing Harahan piano lessons to the communities of Jefferson Parish for decades. Assistant Director, Wanda Cullen began teaching piano lessons out of her home on Walter Road in River Ridge in 1978. Since then the school has expanded four times and now offers piano lessons for all ages in addition to instruction in a variety of other programs!
Just getting started in piano lessons? Here are 4 things to consider when interviewing piano teachers in Harahan:
1.) Are brand new beginners accepted?
Brand new beginners are our favorite types of students at LAAPA. Our teachers are able to mold them from the very beginning to ensure that proper training happens from day 1 and that they are using a standard piano curriculum from a nationally known publisher such as Faber and Faber, Alfred, Bastien and more. Be aware that there are piano teachers who will say that they are happy to teach beginners, but in reality they mainly teach or prefer older/more advanced/very serious students. This can lead to a very frustrating first experience in a child or adult's music education, so don't be afraid to get references!
2.) What is the teacher/studio's background? Are they comfortable teaching multiple styles of piano lessons?
There are many different types of piano instructors. Some have a classical background with a Master of Music degree from a University, some are self taught and teach lessons part time as a hobby, some are professional musicians who gig and teach part time. All are the right kind of teacher for some students, but it's important for the new or continuing student to have a clear knowledge of where the prospective instructor's training comes from to see if his/her background and culture will mesh well with yours! Traditionally, piano teachers with M.M. in Piano Performance from a University are graduates of a classical piano program which qualifies them heavily in this one field of study, but doesn't necessarily give them the tools to perform or provide instruction in the many other areas of the piano world such as popular music, jazz, rhythm and blues, country, contemporary christian, etc.
The same can be said for those self taught teachers who may have picked up things here and there, but may not have extensive classical or technical abilities. At LAAPA, we believe that we have the right teacher for every student - from beginning-advanced. All of our instructors are University Trained professionals and have all undergone the stringent University courses in piano and are qualified to teach a wide variety of piano lessons. Some of our teachers are heavily trained in classical music, some are trained more in the jazz, blues, popular piano idiom and so on. Whether you want to learn a Chopin Prelude or the piano riff from Journey's "Don't Stop Believin'" and everything in between, our piano teachers are ready to customize your lessons based on the styles and songs you want to learn.
3.) What is the teacher/studio's makeup policy for missed lessons?
When life gets in the way of attending your piano lessons, it's important to have a clear knowledge of the teacher/studio's expectations upfront. If you miss a lesson, what kind of notice do you have to provide, will you be able to get a refund for that lesson or reschedule? Most independent piano teachers have much to juggle. They have no administrative staff, so they are running the office and trying to schedule lessons at the same time.
It's an enormous amount of work, so their policies regarding makeups tend to be very stringent i.e. (no makeups/refunds or only a few times per year with 24 hour notice). Let's be realistic - kids get sick with very little notice, traffic jams and other issues happen outside of a 24 hour notice, and sometimes, you just need to get away from it all for awhile. We understand and have a very flexible policy with our Makeup Workshop program at our Harahan studio - just let us know whenever you need to schedule a makeup workshop, and we'll place you in the next available class (they happen at least twice each month year round).
4.) Do you need a piano to get started in piano lessons?
We do recommend that students have some TYPE of piano when getting started in piano lessons. Whether this is an acoustic piano or digital piano is up to your financial comfort level. Many times students ask us to recommend a piano or digital piano and we are happy to do so - just contact us via the form to the right if you have any questions on current models and our own professional experience with them.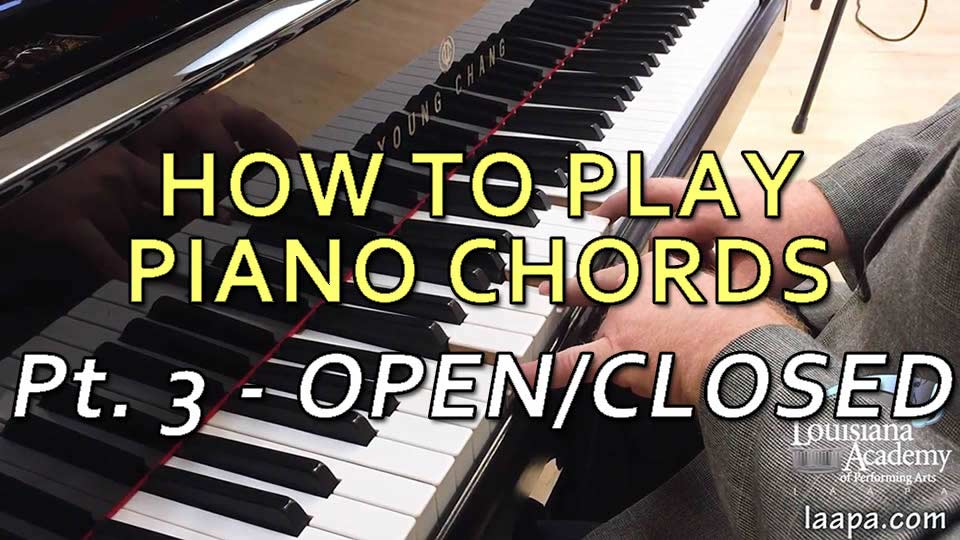 5.) Can I Take Lessons In-Person and Online?
At LAAPA, our students have the opportunity to take their lessons in the studio or online with all of our instructors! We realize that traffic and general day to day life can make it difficult to always attend in person. Certainly there are benefits to learning online and as well as benefits to learning in person and we feel that by offering our students both options, everyone wins!
Want to learn more about Piano Lessons in Harahan? Check out the link to our main Piano Program's homepage below!
More About Piano Lessons
Check out some of our music blog posts:
Check out some additional location resources:
Driving Directions to LAAPA (coming from Harahan Playground)
VIRTUAL CAMPUS TOUR
Learn more about our Piano Lessons at our other locations: Covington, Harahan, Kenner, River Ridge, Mandeville, New Orleans