Piano Instruction for Ages 5-adult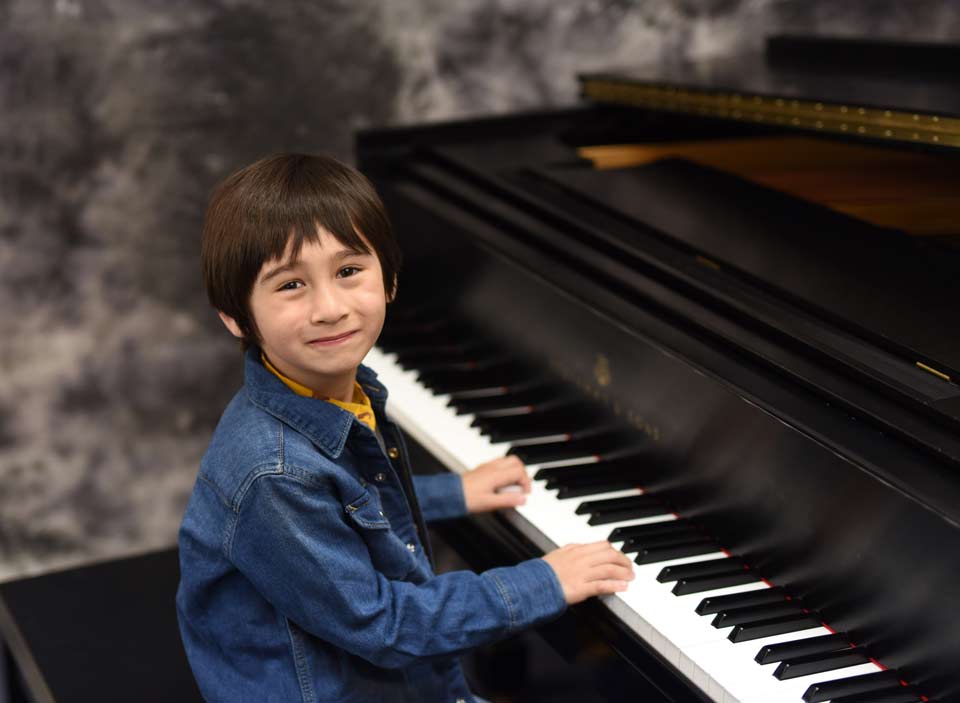 The Louisiana Academy of Performing Arts is the largest and oldest school for piano in the Greater New Orleans area having brought the joy of piano lessons to tens of thousands of students over the past 40 years. It is for this reason that students come to us from Kenner (and many other areas - some as far as Mississippi!) to take piano lessons.
While schools for music and piano lessons will come and go, LAAPA has a proven history and track record of providing students with top notch piano instruction, outstanding customer service, and professional, well equipped studios and instruments since 1978!
About our Kenner Piano Program
At LAAPA, we offer piano lessons for kids, teens, and adults. Young, beginning students traditionally begin with a 30 minute weekly private lesson while intermediate-advanced older students are may sign up for 45 or 60 minute weekly sessions. The longer sessions are open to beginning students as well should they feel they need the extra time to expedite their progress.
Do You Teach Online Piano Lessons?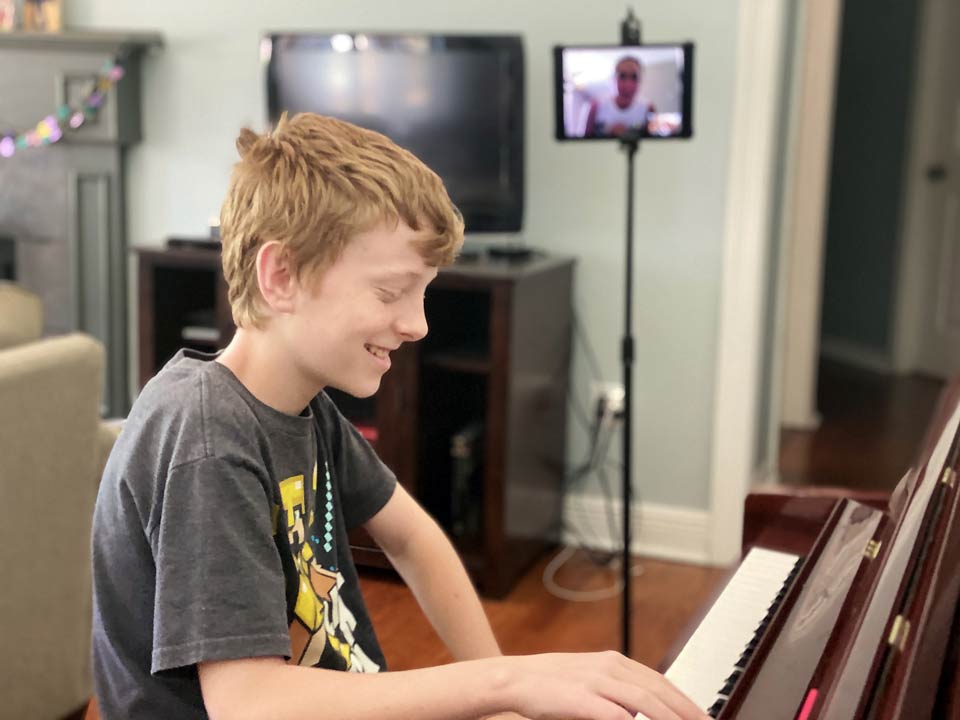 Yes! While we love to see all of our students in person at our beautiful, 4500+ square foot campus, we also have hundreds of students that enjoy taking their lessons online. With a combination of a top notch facility and the latest technology in every teaching studio, our faculty are ready to teach you in whatever way works best for your lifestyle! Some of our online pianists also enjoy dropping by the studio for in-person lessons from time to time whenever they are in the New Orleans area or just feel like getting out of the house!
Just getting started in piano lessons? Here are 5 things to consider when interviewing prospective piano teachers:
1.) Does the teacher enjoy working with beginning piano students?
Many teachers (while excellent) prefer only to work with students of a certain age or level. At LAAPA, we specialize in not only beginning students, but teaching students of all ages and abilities. We hire only friendly and nurturing instructors who will get you started in a FUN and comfortable environment ultimately leading to your success at the piano!
2.) Can the teacher or studio provide teachers competent in multiple styles of piano (i.e. jazz, rock, classical...)?
The world of piano instruction is vast and encompasses many details and styles of education and performance. Most piano teachers graduated from a degree program in a specific field of study i.e. a Master of Music in Piano Performance. These degrees are traditionally limited to classical music which is a fantastic basis for technical training, however most graduates of these programs are only able to teach/perform in that single genre and have no experience in other styles. At LAAPA, we are able to choose from over 37 instructors based on the needs/interests of our students to ensure that they receive the instructor with the educational training/background suitable for his/her needs. Whether you're interested in learning to play classical piano, or rock/pop, jazz, blues, contemporary christian, country and more, our instructors our ready to help. In addition to their teaching credentials, many of our teachers are professional musicians whom you can catch performing all over the city and in some cases even nationally and internationally!
3.) Things happen, what if you need to miss a lesson one week?
We understand that kids and adults are busier today than ever with various after school activies and life commitments. It's inevitable that once in a while you may have to miss your class. As private "in home" piano teachers rely on the attendance of their students for their full time income, they are usually not able to refund missed lessons and traditionally have very strict makeup policies (either 24 hours notice or many times a "no makeup policy") as their time is very limited being the sole employee managing all aspects of their piano studios. At LAAPA, we understand that kids get sick and the unexpected happens more often than you might think so a 24 hour notice isn't always possible. We recently rolled out our Makeup Workshop program where students meet with instructors as needed to makeup any missed lessons in a class format for one hour!
4.) What kinds of instruments will you be having your piano lessons on?
The acoustic piano is a complex musical instrument built from hammers, strings, wood, felts, levers, pedals, pins, and more! Originally invented circa 1700 by Bartolomeo Christofori, it has taken hundreds of years for technology to finally be able to digitally replicate the sounds and feel of a real acoustic piano. Although digital piano are better today than ever, we still feel that it's important for our students to learn on high quality acoustic pianos - "there's nothing like the real thing!"
5.) What if I have questions during the week or need extra help with my piano assignments?
LAAPA is the only music academy in the area to offer a "Student Success Club" where our students can ask questions, post practice videos, and receive support from our senior faculty members any day of the week outside of their regular lessons. Our goal is to truly help each student reach his/her goals and our students who are just getting started especially appreciate this extra attention.
Watch long time Kenner student, Wesley as he performs on original piano composition below:
Want to learn more about Piano Lessons in Kenner? Check out the link to our main Piano Program's homepage below!
More About Piano Lessons
Check out some of our music blog posts:
Check out some additional location resources:
Driving Directions to LAAPA (coming from Kenner)
VIRTUAL CAMPUS TOUR
Learn more about our Piano Lessons at our other locations: Covington, Harahan, Kenner, River Ridge, Mandeville, New Orleans